5 Top Tips for Destashing Fabric
Spring cleaning is going on in the Lella Boutique sewing studio. Turns out I've got too much fabric–an all too familiar situation for quilters and sewists. (I've listed a few bundles in the shop here.) It's fun to "collect" beautiful fabric, but it can get to the point where you accumulate more fabric than you can possibly use. This makes it difficult to justify those beautiful new purchases which is just downright irritating. So what to do? Destash. Here are a few of my top destashing tips.
Top 5 Destashing Tips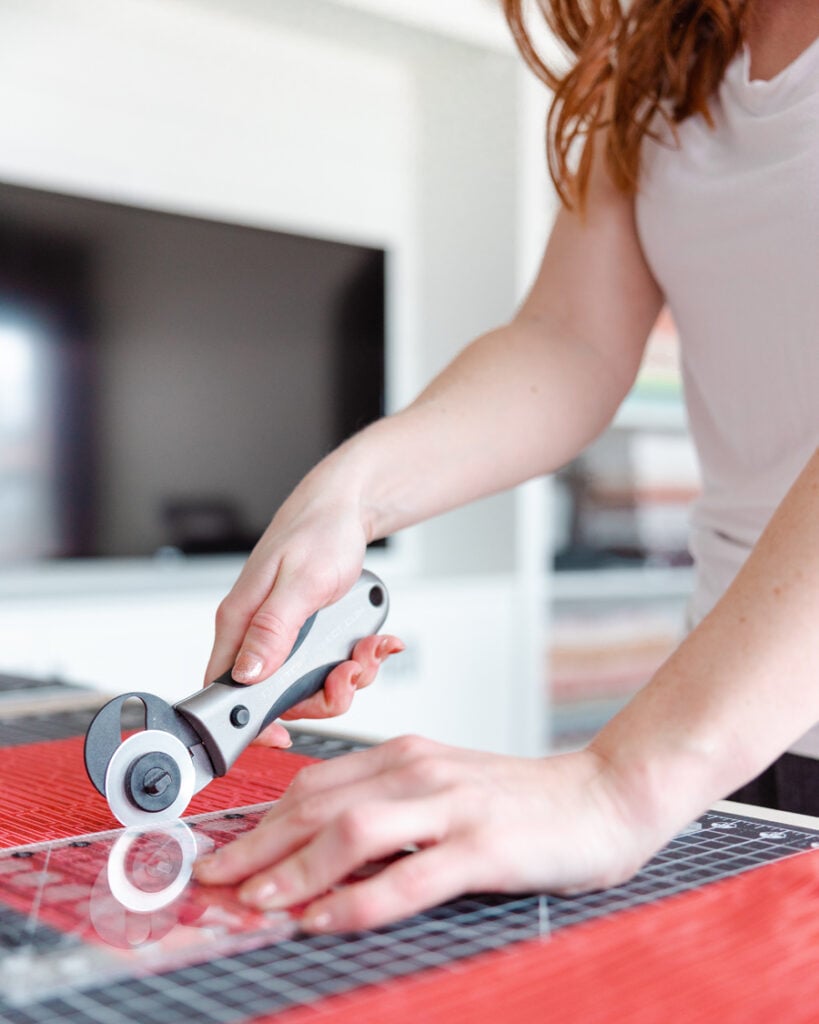 TIP #1: Take a fabric inventory
Schedule a chunk of uninterrupted time to go through through your fabric stash. This will feel like therapy when you're done. Go through everything and assess which category each piece/bundle fits into:
Fabric I know I won't use

– add it to the destash pile immediately

Fabric I'm not sure about

– ask yourself what you're going to use it for. My general rule-of-thumb is to get rid of anything I don't have a specific plan for. (Be realistic. Just because you like it doesn't mean you will use it.)

Fabric I love and can't part with

– this one's obvious, keep it!
TIP #2: Decide Where to Destash
You know you what you want to get rid of, but now what? What do you do with it? Here are a few ideas to think about:
TIP #3: Sort & bundle
The next step is to organize your fabric into bundles. (This isn't always necessary if you're donating fabric, but certainly if you're trying to sell it.) There are a few ways to go about doing this. Here are the most common ways are to sort your fabric:
Collection

– keep the prints of one collection together

Designer

– bundle multiple collections of one designer together

Color Scheme

– organize by color… You can real creative here – think "rainbow" bundles or "red" bundles, and so on.

Theme

– organize by holiday or interest – think Christmas, patriotic, valentines, flowers, etc.

Size

– organize by size – fat quarters, 2.5″ strips, scraps, etc.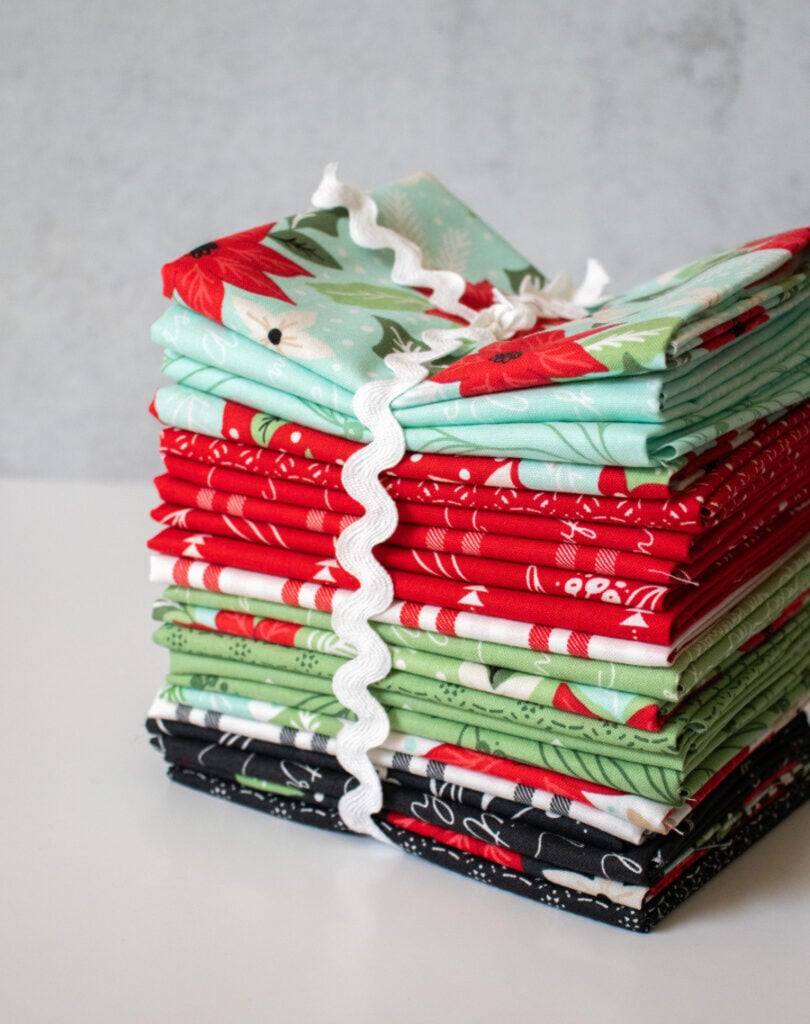 Now you don't always have to cut your yardage up… keep in mind that some pieces may make good quilt backings. (My opinion is 4+ yards of any given print makes it a good backing candidate.)
TIP #4 Take Quality Pictures
Attractive photos can be important when selling fabric. You don't need a professional camera–most phones are equipped with decent enough lenses these days. What usually separates a good photo from a bad one is lighting. Natural lighting is ideal – be on the lookout for places that will put your fabric literally in the best (indirect) light. Time of day is a factor as well, experiment to find that perfect spot around the house or in the neighborhood. Of course, the goal should always be for the fabric to look as much like its picture as possible color-wise. A simple backdrop is something to look for as well.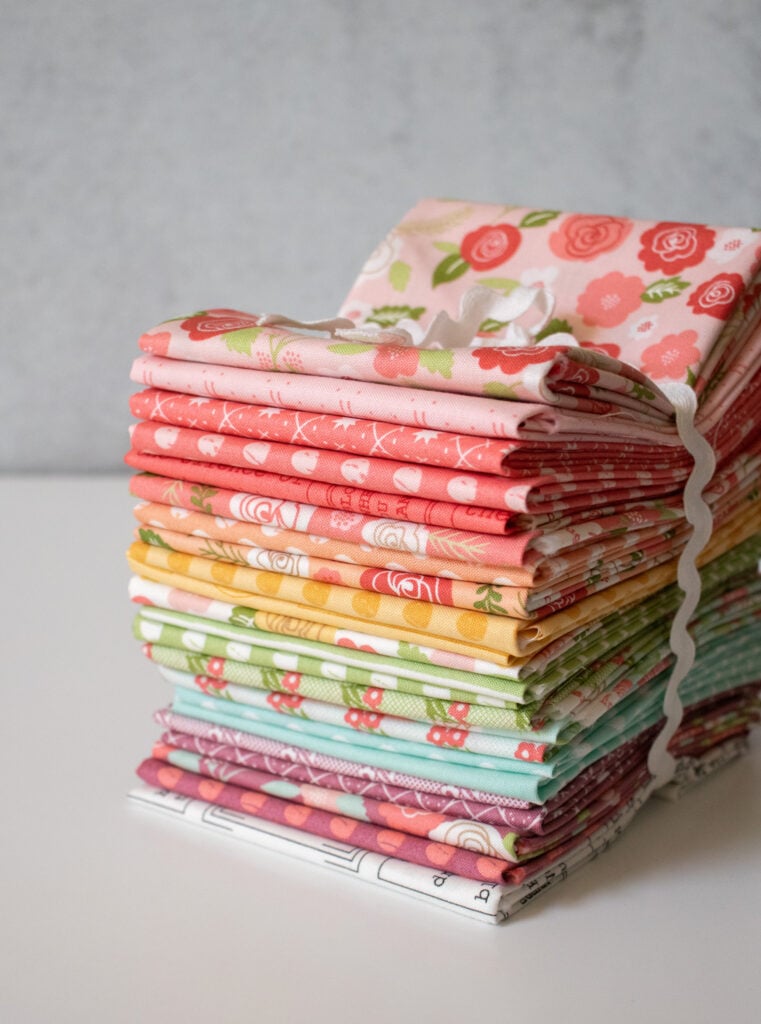 TIP #5 The More Information, the Better
The more information you can list, the easier it makes people to find your fabric. Be sure to list designer, manufacturer, collection name, SKU, theme, etc. (Much of this information can be found on the fabric selvage.) Chances are, if something has been in your stash for a while, it may be out of print and there may be high demand for it. If selling on Instagram, hashtags can be especially helpful. I recommend using #theGreatFabricDestash on there with other hashtags specific to the designer and collection (i.e. #lellaboutiquefabric and #folktalefabric would be an example of designer and collection). On Instagram, there is another trending hastag #theGreatFabricDestashISO for people who are in search of specific fabric collections and prints. You never know whose day you might make by destashing.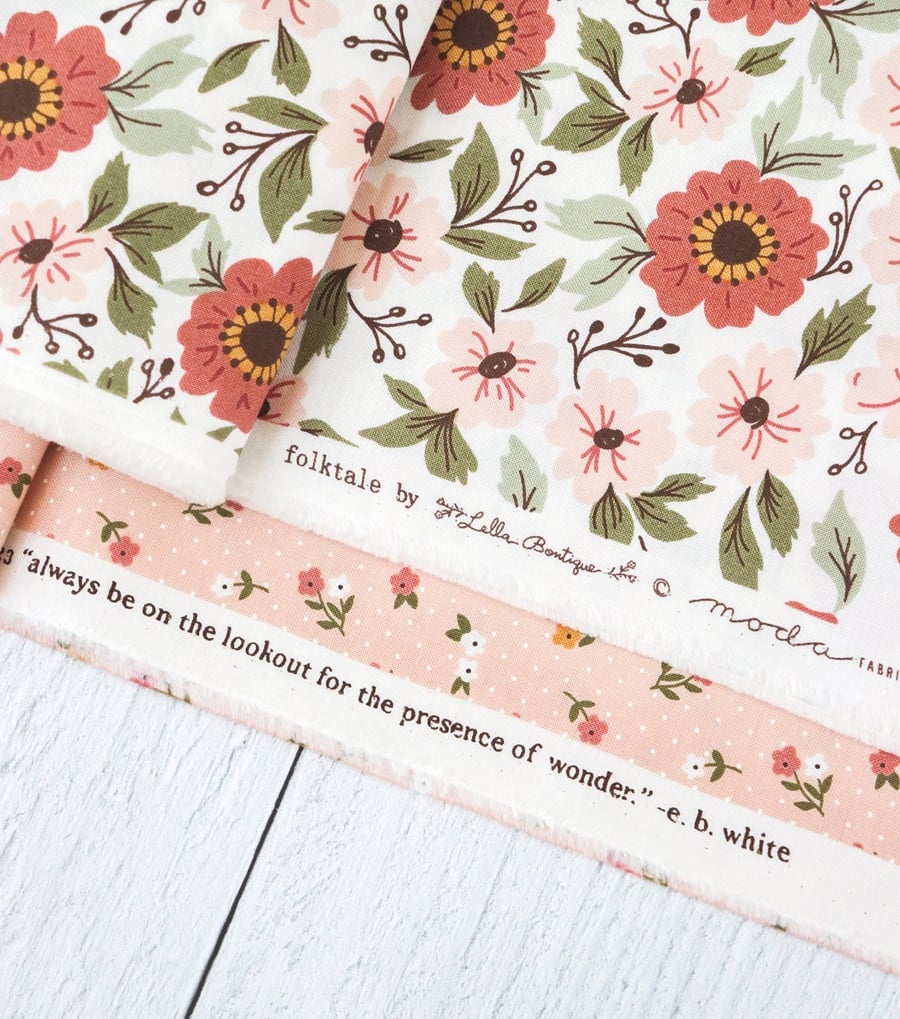 Was this helpful?
Do you have any questions about destashing we didn't answer in this post? Let us know in a comment below!
---
Like this post? Drop your email in the box below to get new post notifications via email.