Christmas Morning Fabric: Matching Solids {& Near-Solids}
The Christmas season may have just ended, but I have been working on Christmas projects for 2021 already! I just finished piecing the last of the new quilts last week and am in the midst of binding a bunch of them. (More about those soon.)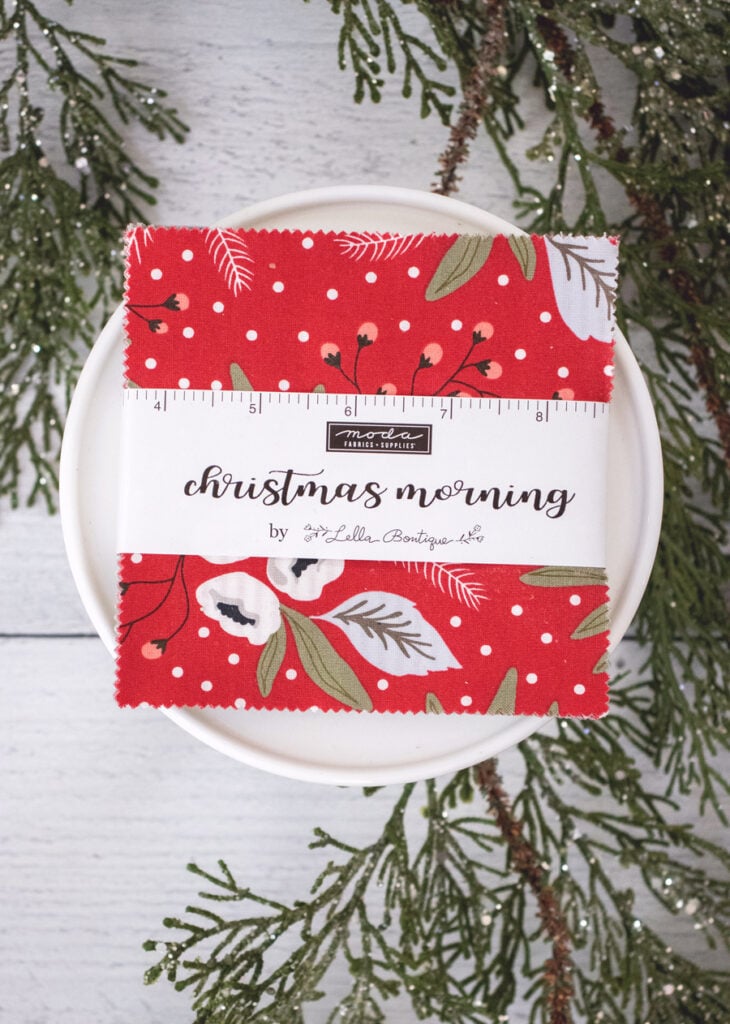 In the meantime, I've been getting a few messages asking about the coordinating solids for Christmas Morning. If you plan on adding Christmas Morning fabric to your stash, you may want to bookmark this post for reference later. This collection will sell out and once it does, it is helpful to know what solids (and near-solids) coordinate in case you find yourself needing to purchase matching yardage (and can't find any of the original collection).
As always, the collection already contains a few prints that read like solids and are great as backgrounds like the "Magic Dot" print or "Comfort" print (both green swatches below are an example). Of course, those sell out pretty quickly so it is still helpful to keep track of what other solids coordinate. This time around, there are four Moda Bella solids and one BasicGrey "Grunge" print I recommend. You will notice that the "Circa Celadon" green solid is not an exact match to the collection… This is because there wasn't an exact match BUT the Circa Celadon looks great with the group overall. There are a range of greys within the collection; the "Gris" Grunge ties them all together well (while adding beautiful texture).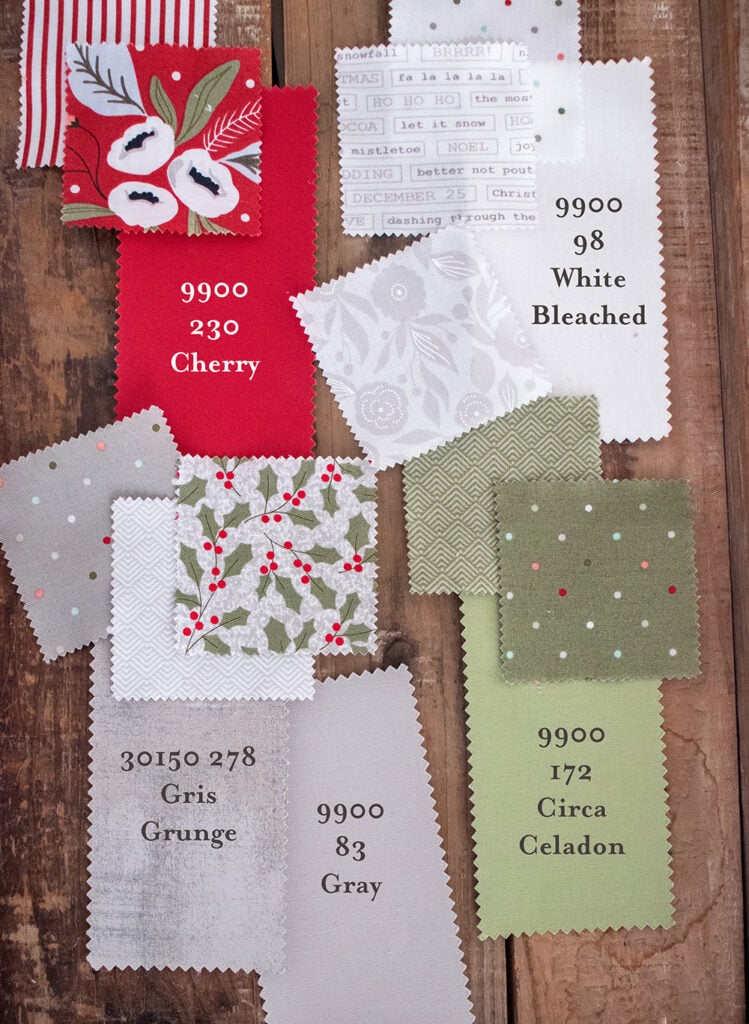 Here is the complete list:
9900 230 "Cherry" Moda Bella solid
9900 98 "White Bleached" Moda Bella solid
30150 278 "Gris" Grunge by BasicGrey for Moda
9900 83 "Gray" Moda Bella solid
9900 172 "Circa Celadon" Moda Bella solid
---
Like this post? Drop your email in the box below to get new post notifications via email.