Moda Blockheads 3: (Block 51)
Hey everybody! Welcome back! It's my turn to share my final block for Moda Blockheads 3. It also happens to be the last one of 2020. Just a handful of blocks left–can you believe we're in the homestretch? Here's Spark Plug.
Download Block #51: Spark Plug here.
I made mine using a combinations of Sugar Pie fabric (the dainty pink flower print) and Bloomington (the coral candy stripe and green lattice prints). I got behind on my blocks but thankfully was able to sit down and crank out bunch recently. My top is finally finished and ready to go to the quilter. (My layout only required 36 blocks in the 6″ finished size.) Here's a peek of how it turned out:
My layout is called "Mama's Linoleum" and the (free) layout instructions are found in my original MB3 block post here. (There is also a current list of the MB3 block links at the bottom of the post.) Even though I made 6″ blocks, this layout can accommodate a combination of sampler block sizes as long as they can be combined to a 12″ finished block size. Hope that helps! Enjoy Spark Plug. 🙂
Oh yeah–and if you hurry to the Moda Blockheads Facebook group this week, you can enter to win a Layer Cake of my upcoming Smoke & Rust collection! (Giveaway closes Tuesday night 1/5/2021.) I've included a little peek of Smoke & Rust below–it will ship April 2021.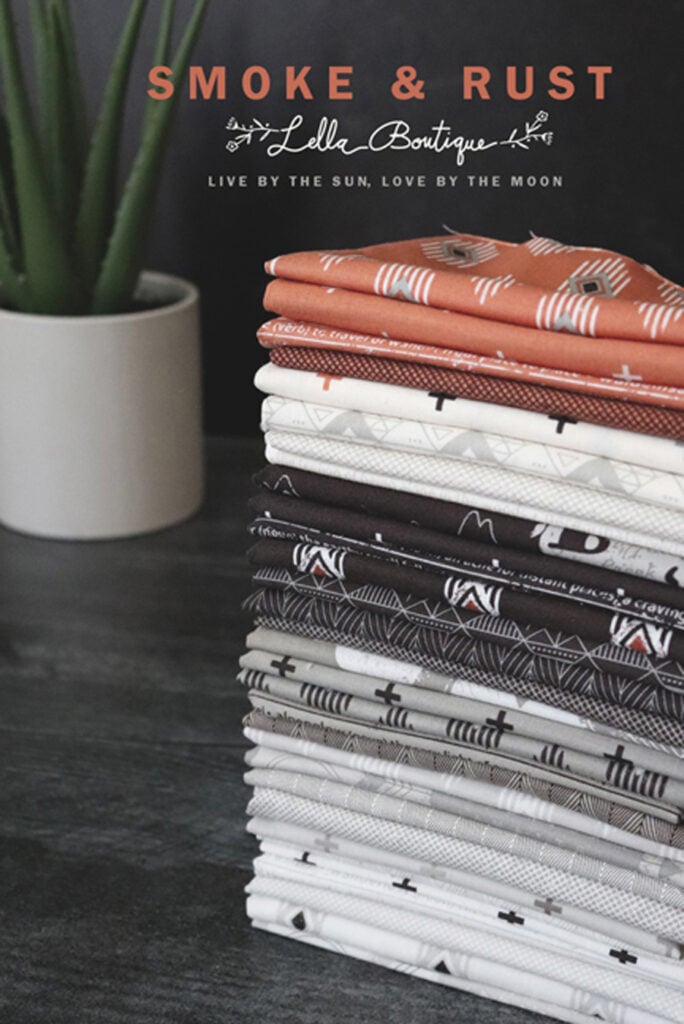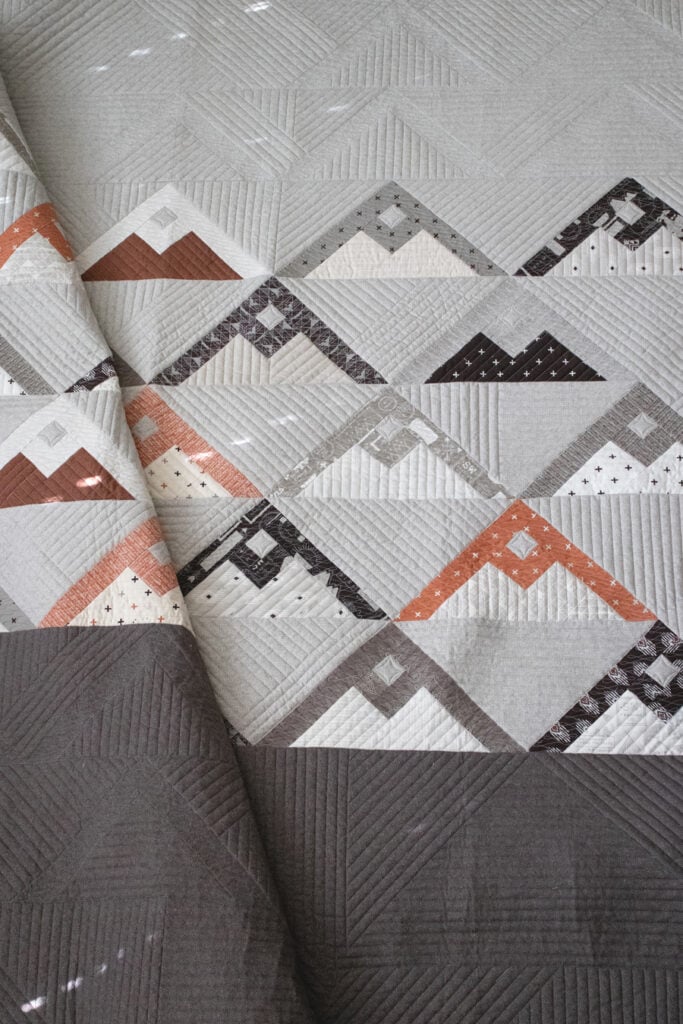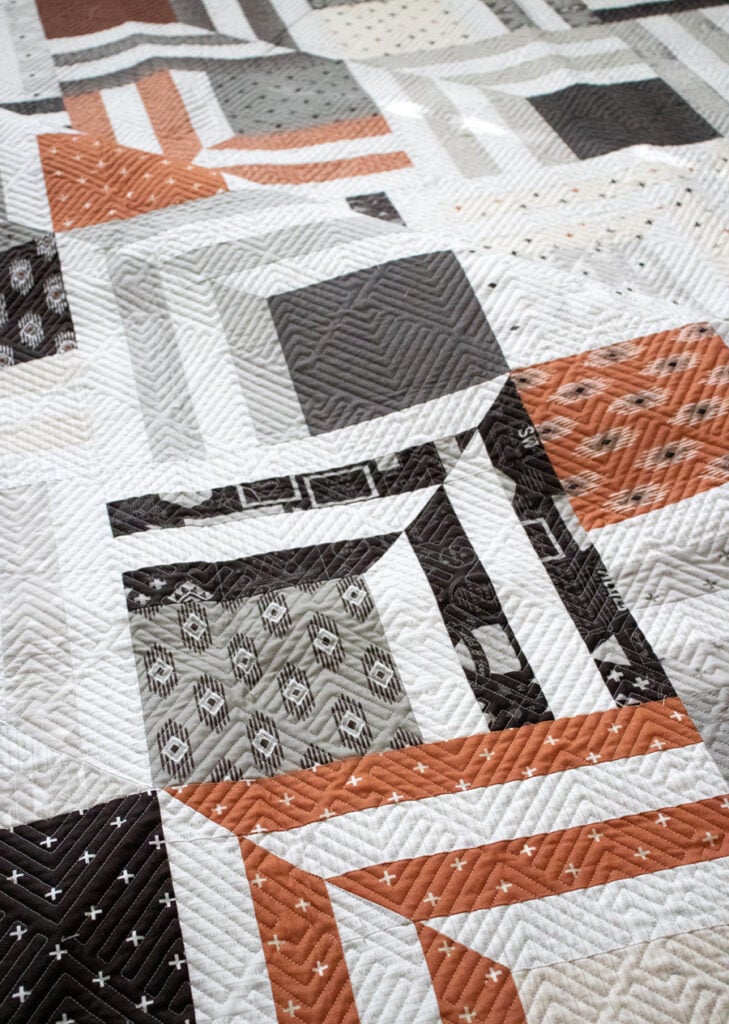 Stay tuned for more brand new fabric and quilts next week! Happy New Year!
---
Like this post? Drop your email in the box below to get new post notifications via email.