Hot Cross Buns Jelly Roll Quilt in Smoke & Rust Fabric
Before I forget. I reprinted a couple of my bestselling pattern oldies in Smoke & Rust fabric and need to show you how they turned out!
Hot Cross Buns Jelly Roll Quilt
First up is Hot Cross Buns. It's also the $5 pattern in November–just a few more days to snag a copy! I have made this quilt previously in several fabric collections, but this is the best one yet. Make it with a Jelly Roll (30 precut 2.5″ strips) or a Layer Cake (30 precut 10″ squares). I've tweaked a few things in the instructions from the original and made it even better than before. The pattern is available in PDF or printed booklet format.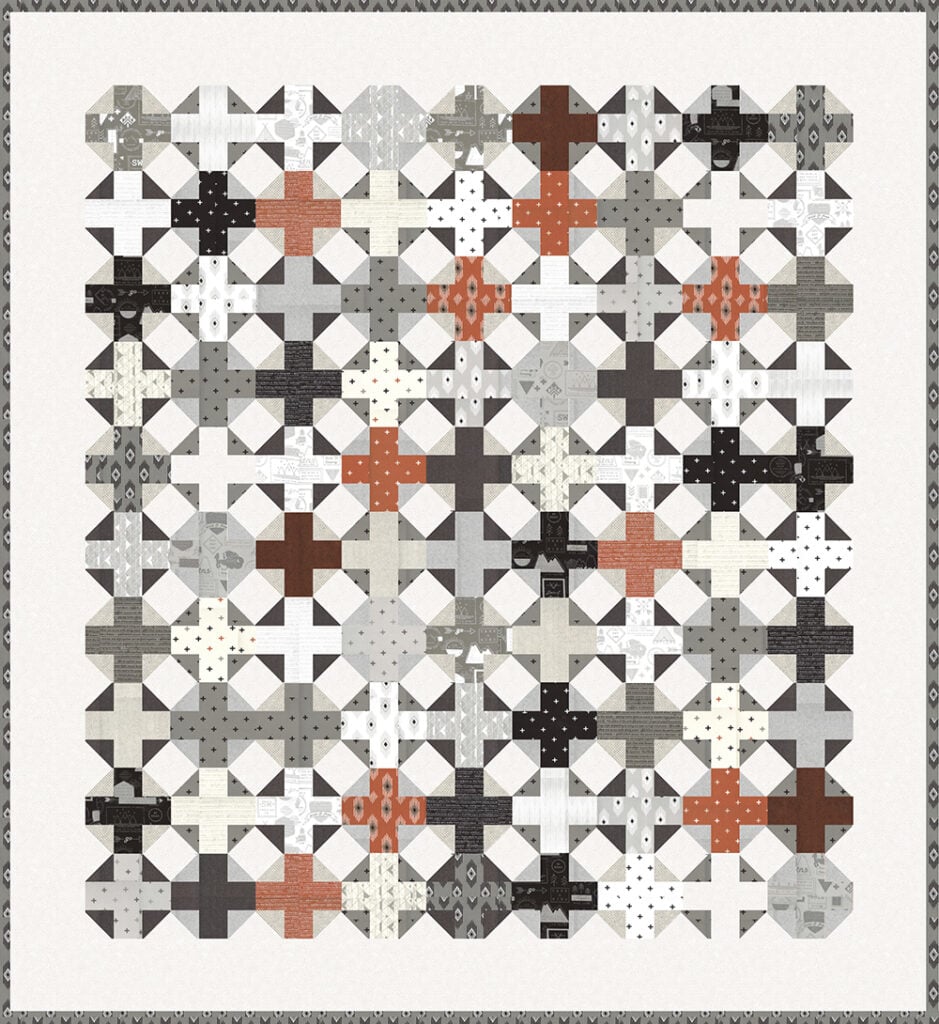 I've already begun cutting it out, took me less than an hour. Be sure to snag this one for $5 while you can.
Trinkets Fat Quarter Quilt
The other pattern that got an update is Trinkets. This one is made with 16 fat quarters and is available as a PDF or printed booklet. Smoke & Rust fabric is shipping in April 2021. If you'd like to make one of these quilts, be sure to check in with your favorite local or online shop to reserve a kit today!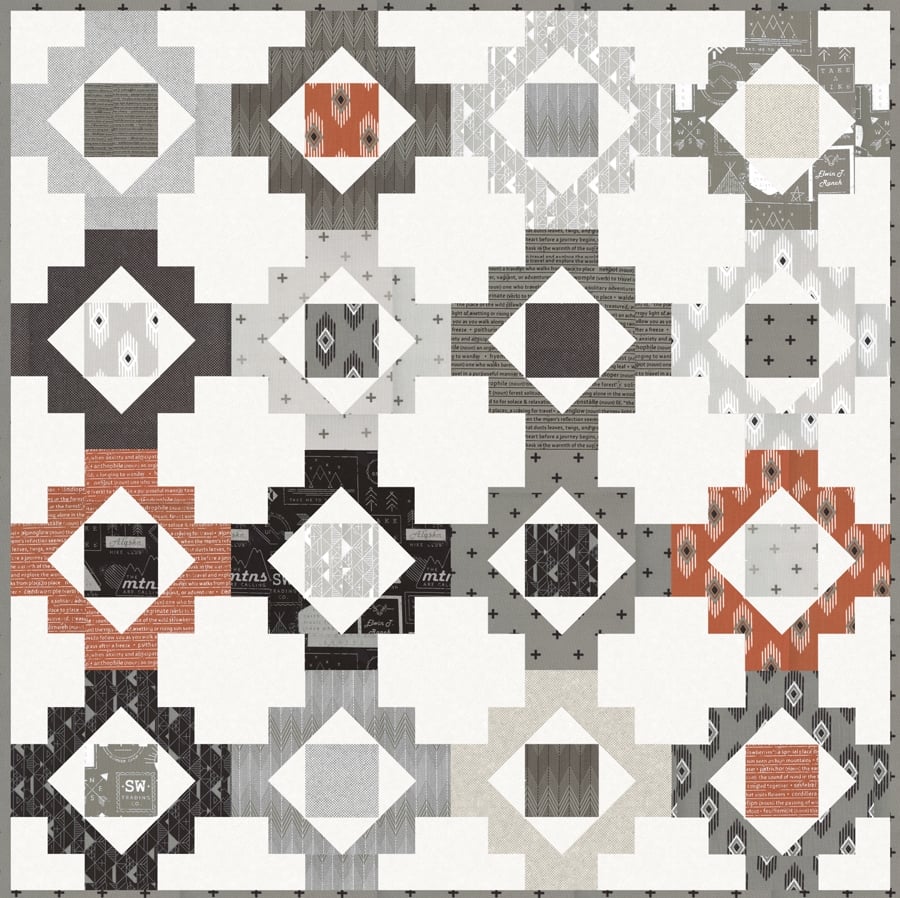 ---
Like this post? Drop your email in the box below to get new post notifications via email.