Lollipop Garden Matching Solids
You've been asking, so here they are–your Moda Bella solid coordinates to Lollipop Garden:
9900 203 Orchid
9900 89 Tea Rose
9900 145 Sisters Pink
9900 297 Peach Blossom
9900 272 Canary
9900 101 Grass
9900 34 Aqua
Also-in January, you can snag my Open Heart pattern for only $5. It's available in PDF here or paper here. Isn't it looking so sweet in Lollipop Garden?!
I've also just reordered more Kaleidoscope patterns with an updated cover in Lollipop Garden fabric. You can make this one with a Jelly Roll (for a scrappy look) or yardage (for a duo-tone version).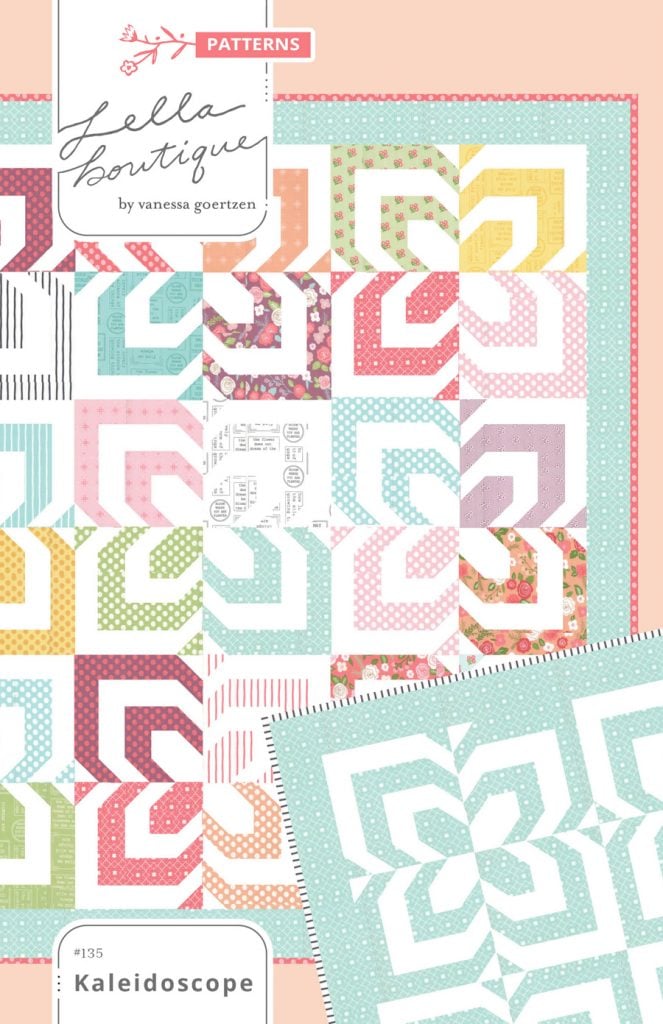 Trying to catch up on Moda Blockheads 2, hoping to share more about that soon.