Moda Blockheads 2: Block 18
Good morning, Blockheads!
I haven't gotten around to piecing no. 18 yet, but here is my mock-up. This is another one of my designs called MishMash. Find the link to the block here. Can't wait to see yours.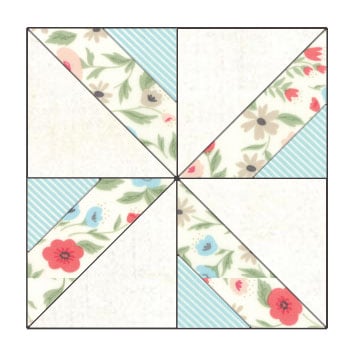 I've been busy teaching this month, and if you happen to be at Missouri Star Quilt Co's 10 year birthday bash next week, come say hi and pick up a goodie! I'll be doing demos in the main shop, and thanks to Moda, bringing lots and lots to give away.
Because I'm a little behind on my blocks, check out the bottom of my original post here where you can get Basic Instructions, as well as a listing of all the blocks released so far. Happy quilting!