Biscuits & Gravy
You may have noticed already, but in addition to the new Farmer's Daughter patterns, I designed a few quilts using BasicGrey's newest line, Biscuits & Gravy. I think you're really going to love them!
Dishes is a Layer Cake quilt and one of the most fun I've ever made. Don't let the curves scare you, I find they are actually very forgiving. I even posted a little video on Instagram (@lellaboutique) showing the basics of sewing with curves!
This beautiful cable weave quilting was done by Allison Black at AB Quilting Studio. Not only is she one of my favorite humans, her work speaks for itself.
Trinkets is a fat quarter quilt. The finished blocks are quite large at 18" x 18". I played around with different background colors and had a hard time deciding which I like best!
Allison Black pieced and quilted the navy Trinkets quilt, isn't she a beaut?!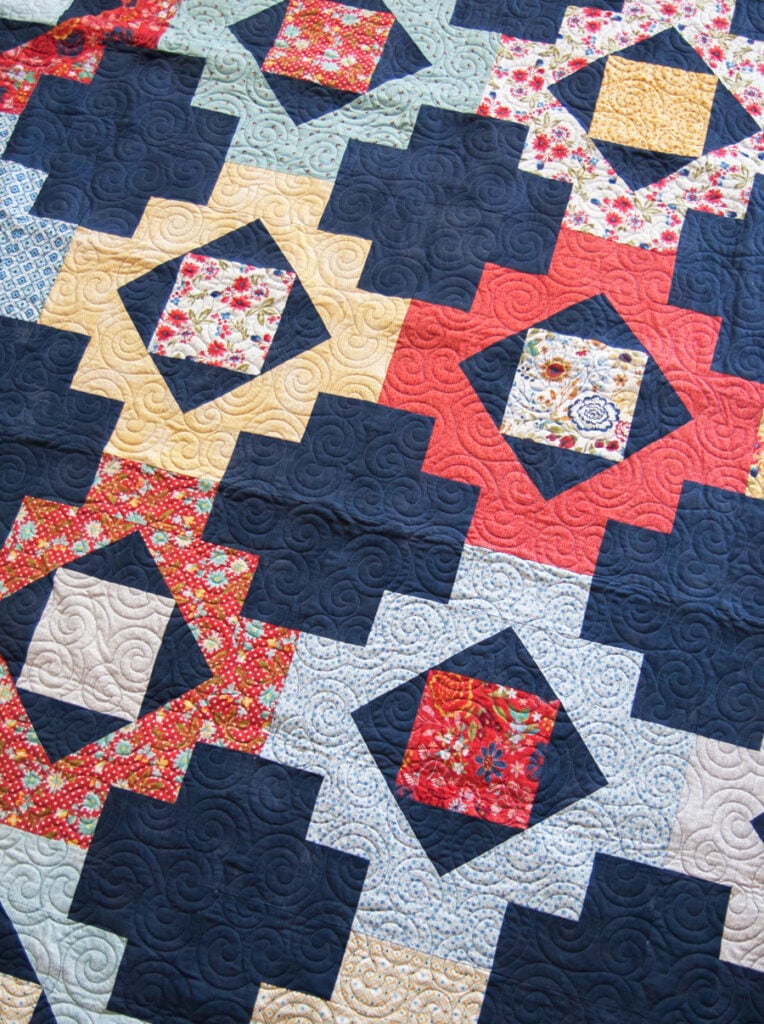 Now don't forget–during July, get 25% in the shop using the promo code LELLASBLOCKPARTY.