Aviator Quilt Pattern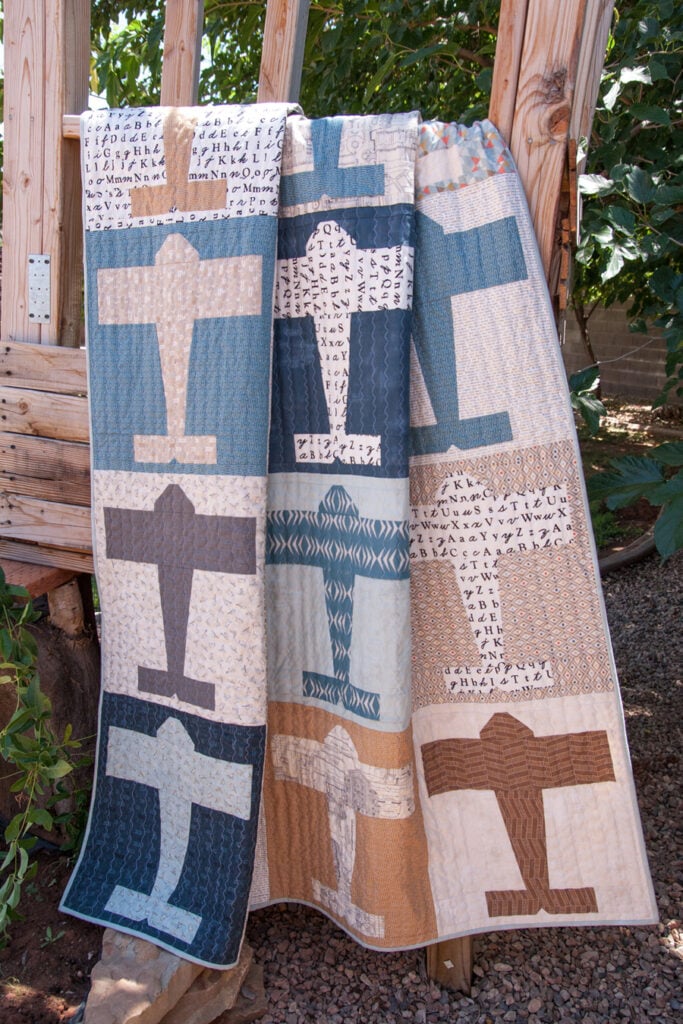 My little guy loves airplanes, so I've had this airplane aviator quilt pattern in my mind for a long time and am glad to have finally made it a reality! This is a fat quarter quilt–and each fat quarter will yield the pieces needed for both 1 background and 1 airplane. Choose a mix of dark and light prints and mix 'em all around to get this scrappy delight!
An important note about this aviator quilt pattern–you will need to cut a 17 1/2'' x 21 1/2'' rectangle from each fat quarter -SO- when purchasing fabric, measure to make sure your fat quarters will allow you to do this. If you prewash fabric, you might consider purchasing half-yards.
I used a combination of collections for this quilt–primarily Persimmon by BasicGrey for Moda, and Modern Neutrals by Amy Ellis for Moda, plus a lot of my favorite text prints! It's available in my shop now in PDF or paper formats.
You may also be pleased to know that there is no paper piecing or templates involved in assembling this airplane quilt and it comes together quite quickly. Hope you enjoy making it as much as I did!