Goody Goody Sew-Along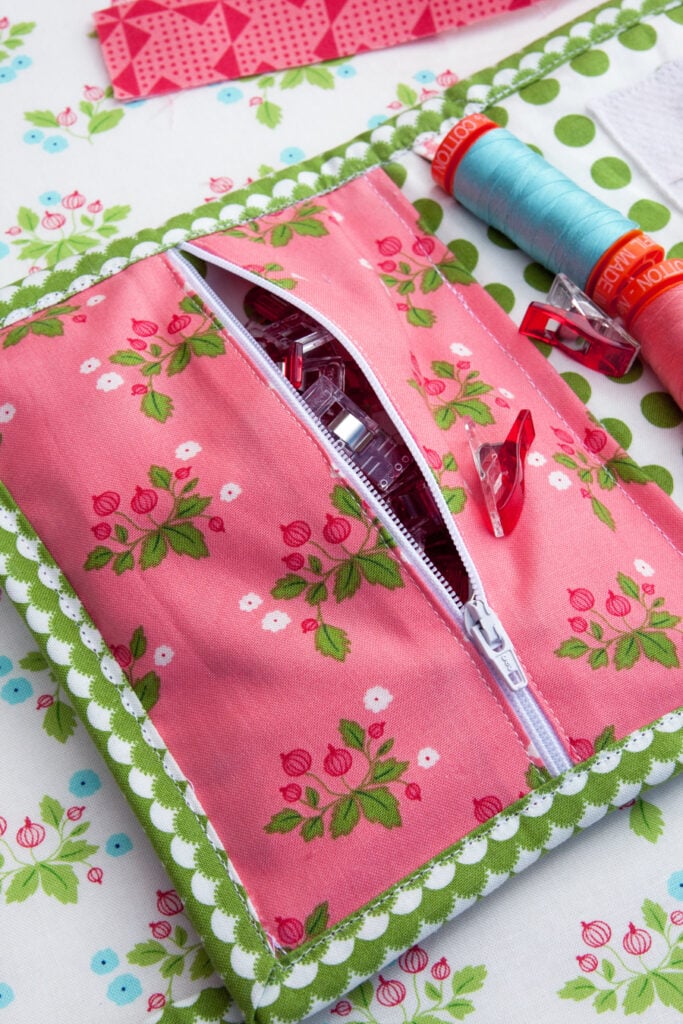 Today is an exciting day because it's the official kickoff of the Goody Goody Sew-Along hosted by Fat Quarter Shop. Here's how to participate:
1. Check out the Goody Goody binding tutorial found on my blog here. I didn't invent the idea but was inspired by my friend Amy and her amazing Travel Sewing Kit. I've included additions like the fun zipper compartment (see above) to store binding clips.
As a fun bonus, here is a little video I filmed with Fat Quarter Shop in June! It talks a little about the Goody Goody binding kit assembly, but mainly shows just how easy it is to make the zipper compartment! If you've never sewn with a zipper, this is a great beginner project for you. Watch the full video tutorial for the Goody Goody binding kit below:
2. A bunch of my friends are sewing along too! It's so fun to see all the different fabric choices and customization going on–be sure to check them out on their blogs and instagram to get more ideas:
3. We want to see what you will make! Share your version on Instagram and check out what everyone else is making under the hashtags #goodygoodysewalong and #goodygoodybindingkit