Gooseberry Goes to Market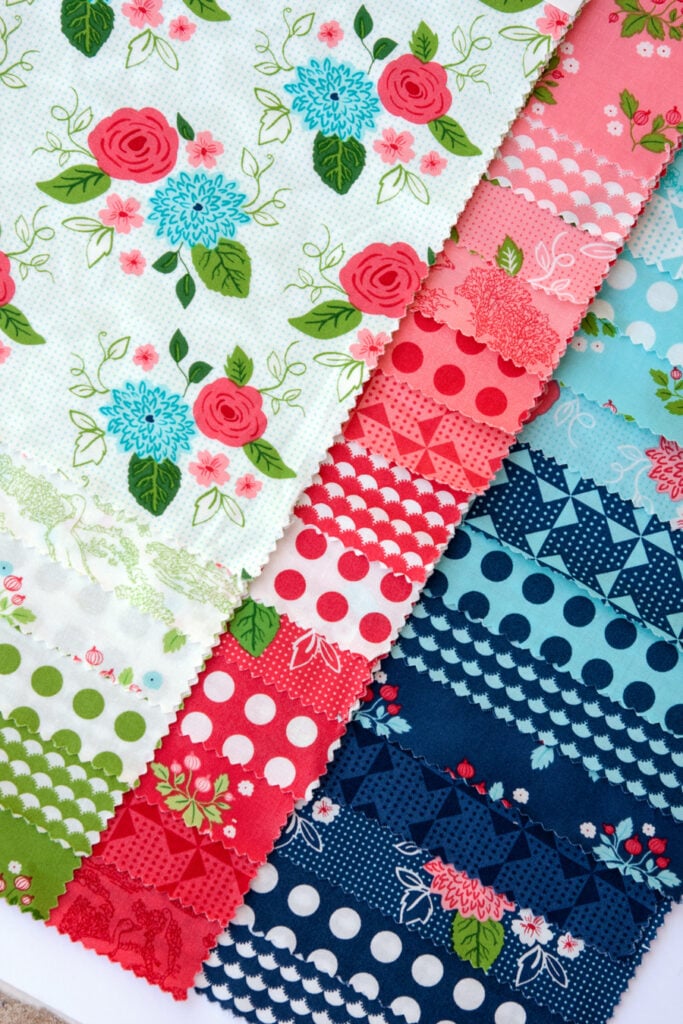 A couple weeks ago, I packed up all my Gooseberry quilts and flew to Minneapolis for Spring Quilt Market to show my new Moda group, Gooseberry. This group can be ordered by shops for the next few weeks (with an October 2015 ship date).
I had way too much fun with lots of new Moda designer friends.
I had a booth in the Moda designer section:
So now that the craziness of market is over, I wanted to give a few more details about Gooseberry.
As usual, I have been using tons of Aurifil thread for all of my Gooseberry sewing projects. Here is the list of Aurifil threads to match Gooseberrhttps://blog.lellaboutique.com/2015/04/gooseberry/y fabric (all 50 wt.): White 2024 (I use A TON of this for piecing), Pink 2435, Green 2888, Robin's Egg 5006, and Navy 2775.
You also might be wondering about coordinating Moda Bella Solids? I've got those for you as well, my friends. The list includes Bleached White 9900 97, Tea Rose 9900 89, Strawberry 9900 210, Fresh Grass 9900 228, Robin's Egg 9900 85, and Admiral Blue 9900 48.
Also, I have had a lot of people ask about the cute bags that were in my booth. I was lucky enough to have my friend Kaitlyn Pallas make this beautiful "Carry On" bag for my booth. It is a fantastic pattern from ByAnnie.com and uses ByAnnie's Soft and Stable (the best stabilizer on the PLANET for making bags). Kaitlyn is the QUEEN of making lovely bags. (Thanks so much for all your help, Kaitlyn.)
And if that wasn't enough, Kaitlyn also made this adorable little zip pouch using the "Ditty" bag pattern (also ByAnnie.com) to match.
To check out all the other market fabric lines, check out the entire Moda Piece Issue no. 13: