Oh Baby – a Hot Cross Buns baby quilt
I'm going out of town with the family for a couple of days but wanted to check in with what I've been doing–making lots of baby quilts! One of my favorites lately was this super girly version of the Hot Cross Buns quilt pattern using a jelly toll of Bliss by Bonnie & Camille for Moda Fabrics. It was a really difficult one to unwrap the jelly roll and cut into as the fabric has been out of print for a long time. But what else is fabric for?!
I love the bright, happy colors and I think this little babe will love looking at it for some snuggles and tummy time! I made fewer blocks than the pattern calls for – 70 blocks set into 10 rows of 7 + a 3.5″ border. Since the finished blocks are 6″, this means the quilt ended up 48.5″ x 66.5″. It's a very generous baby sized quilt, which I love to do so it can last a child a long time.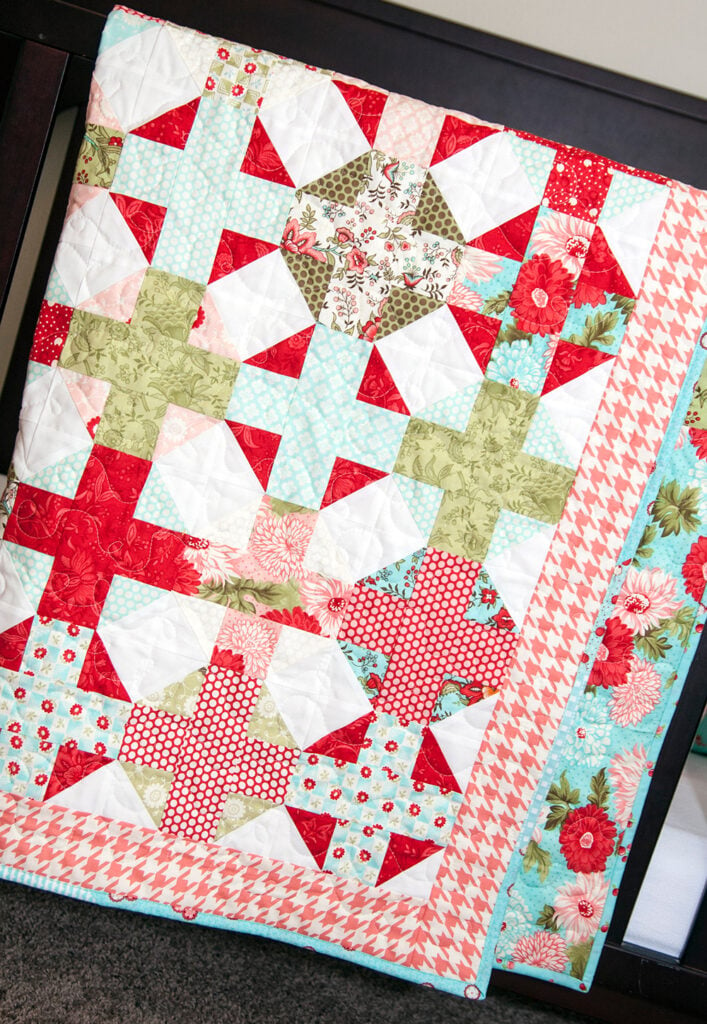 I think I would like a full sized girl version for myself and will be adding it to my "to do" list.