Mixing it Up – New PDF patterns
I can still picture the day in third grade when the recorders were handed out (I remember them being called flutaphones?). One of the first songs we learned to play was "Hot Cross Buns". It's one of those little ditties everyone knows, right? One-a-penny, two-a-penny, hot cross buns. (Do kids learn this anymore?)
For some reason I've had "Hot Cross Buns" on my mind lately and it has made its way into my quilting. So without further ado, meet one of my new PDF patterns:
The Hot Cross Buns plus sign quilt is made with a Jelly Roll® (40 precut strips cut 2.5″ x WOF) + coordinating solids from a fabulous new fabric line called Mixologie by Studio M for Moda. It is a great modern collection and releases in just a few days! (That's right, I'm giving you a little sneaky peek.) The pattern is available in my shop here.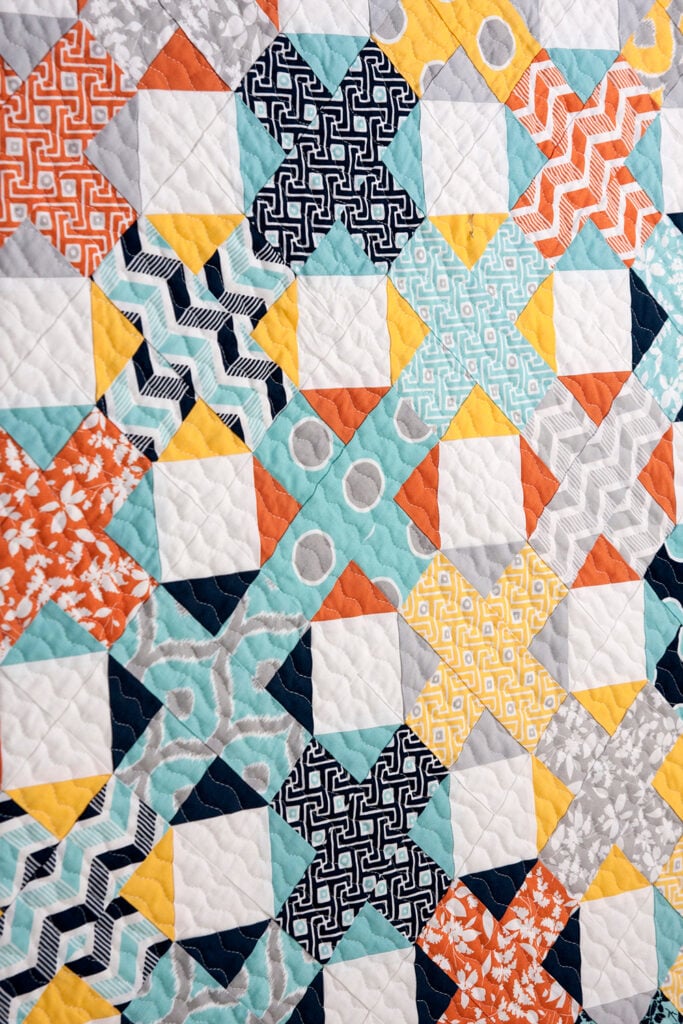 I quilted it with a million squiggly lines–a fun method I learned from Camille's Craftsy class! It took a lot longer to do this (and used a lot of thread) but was so worth it.
Definitely the craziest batch of hot cross buns I've ever seen.
But that's not all–I've got another new charm pack PDF pattern for you. (A few of you may remember the original I made a year ago after moving to Texas.) I've named the pattern "The North Wind" after one of my all-time favorite bedtime stories.
I made this one with two charm packs, along with more coordinating solids. I love the way the navy corner/side triangles really make all the colors really pop.
I must admit that I used to be totally afraid of on-point quilts. Then I actually made one and realized it was a fear of the unknown holding me back. So glad to be over that! It's really a lot of fun.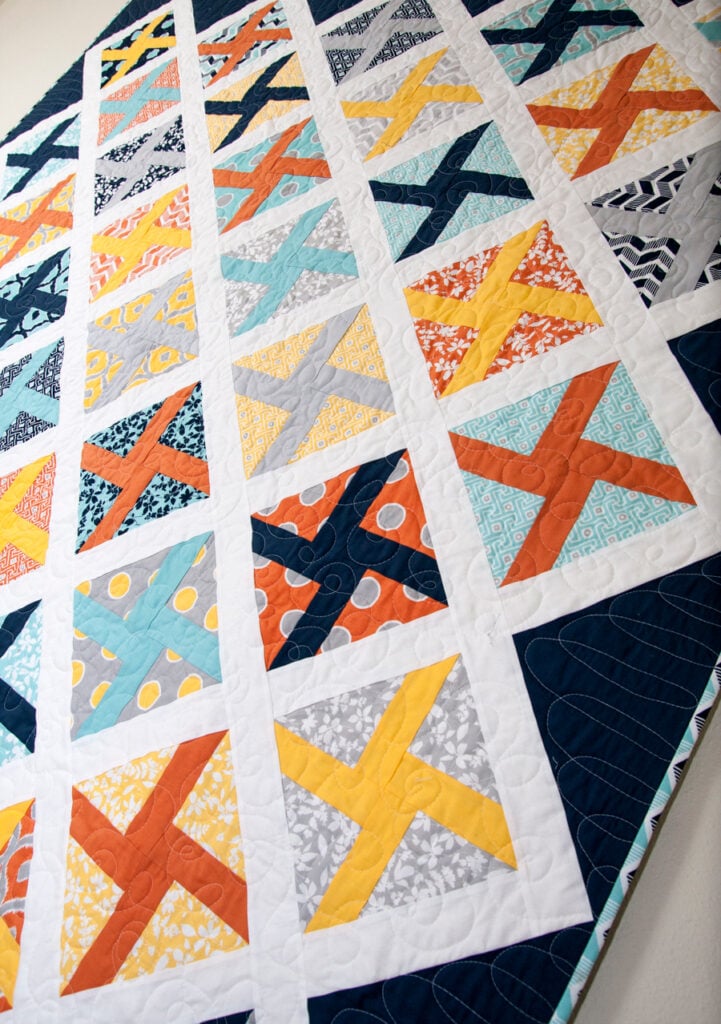 The quilt felt very whimsical to me so I let the freemotion quilting reflect that with lots of swirlies.
I'll be sending these off soon so they can pay a visit to quilt market in Houston. (Wish I was going.)