Wind Power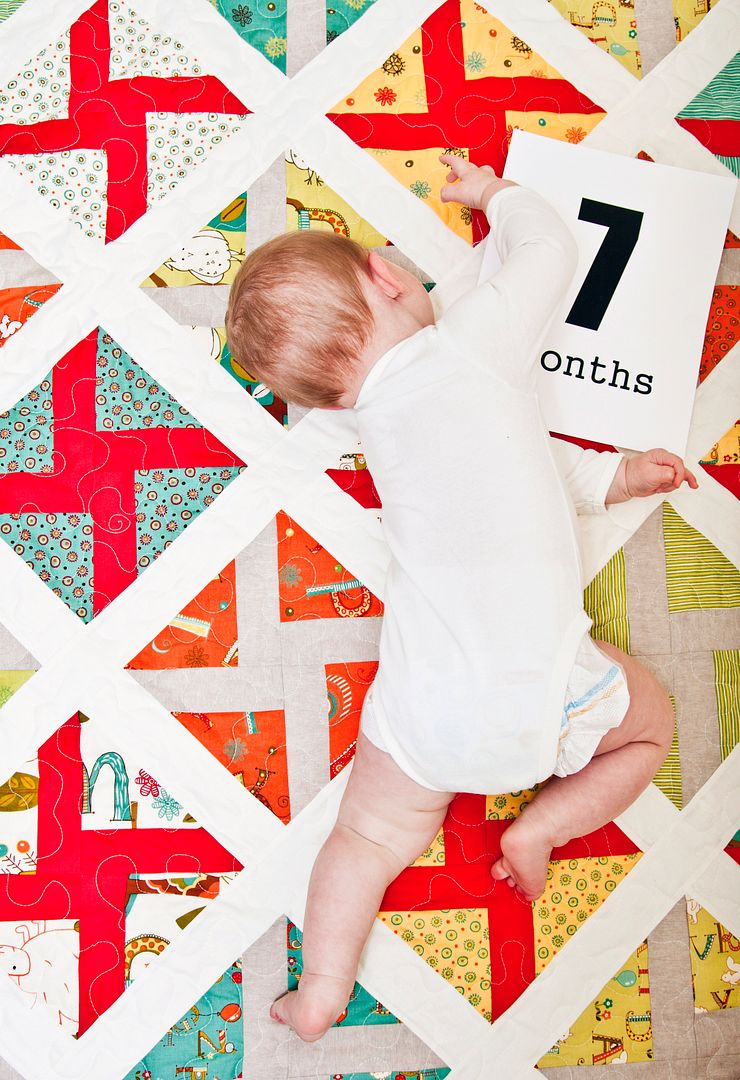 Two weeks without sewing is a really, REALLY long time for me. As a result, I went on a quilting binge and whipped this quilt together in the blink of an eye–just in time for this boy's monthly picture.  (You can see the full year of his monthly pictures + free printable month markers here.) When I look at this quilt, I see a sea of spindly pinwheels reminiscent of the fields of wind turbines so characteristic of my new home here in West Texas.
I set the blocks on-point. That's new for me. It was a fun experiment.
Fabric is Mind Your P's & Q's by Keiki for Moda. I used 2 charm packs (84 squares 5″ x 5″) but you could also substitute 7 quarters for a less scrappy version. I used Moda Bella Solid "Scarlet" + Robert Kaufman's Yard Dyed Flax in "Linen" for the wind turbine shapes. Binding is Moda Bella Solid "Grass."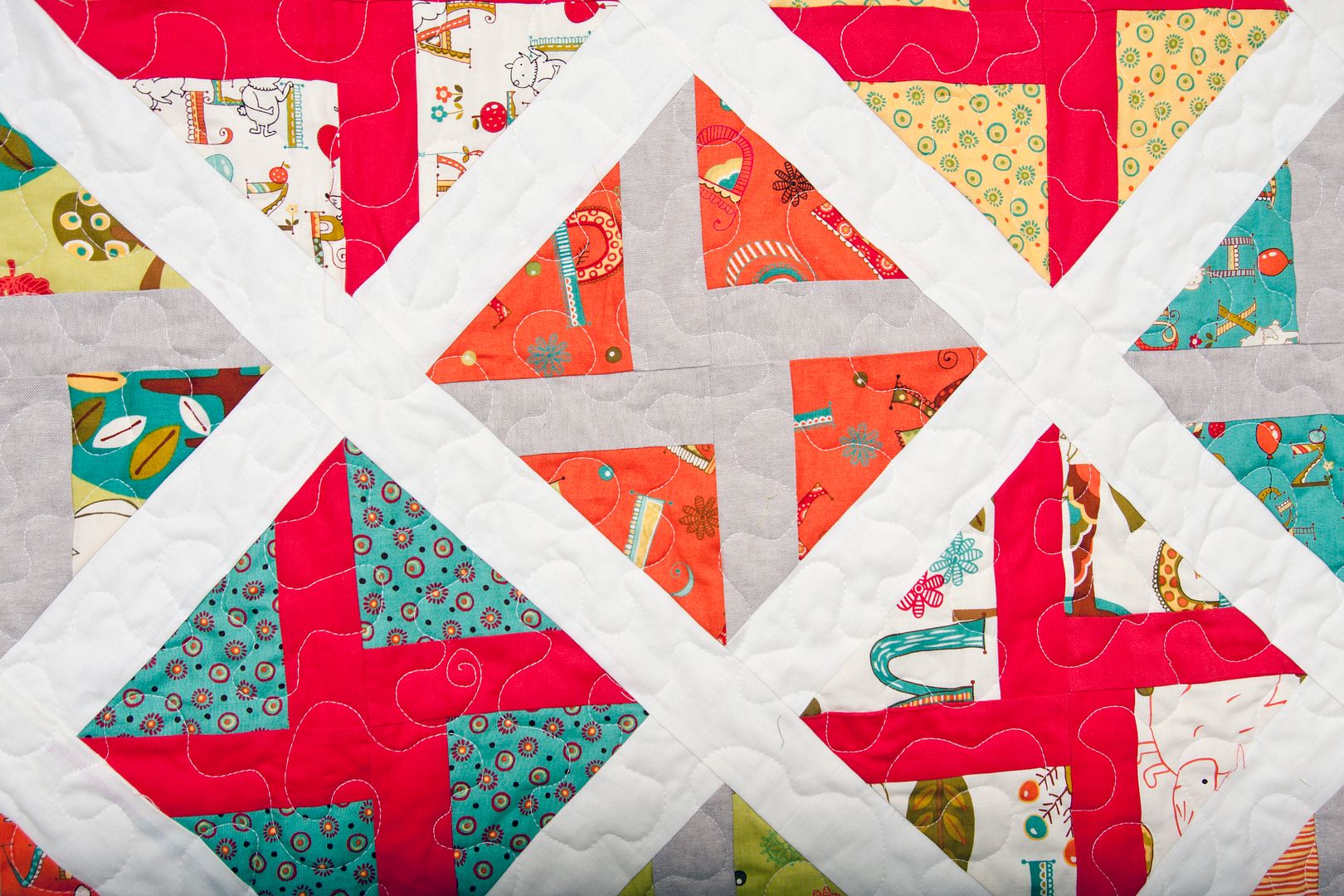 I managed to convince him to sit still for a second but he seemed to be bored.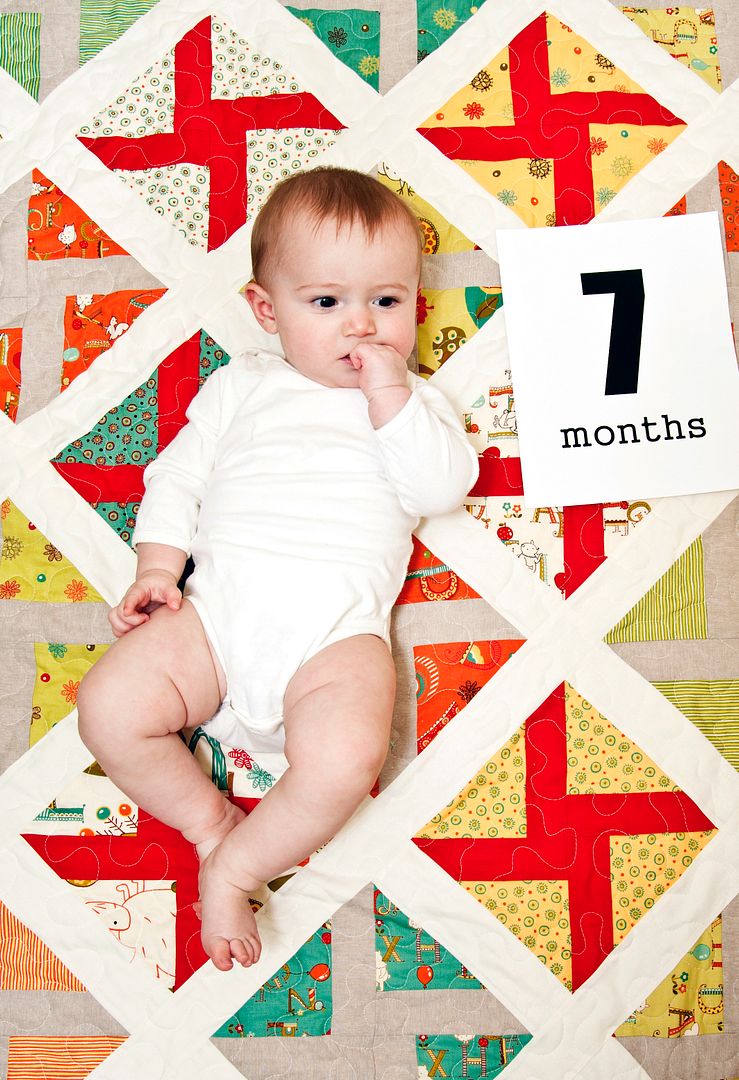 Update: This became my North Wind quilt pattern. It's available in the shop as a PDF only.