Baby Starstruck Quilt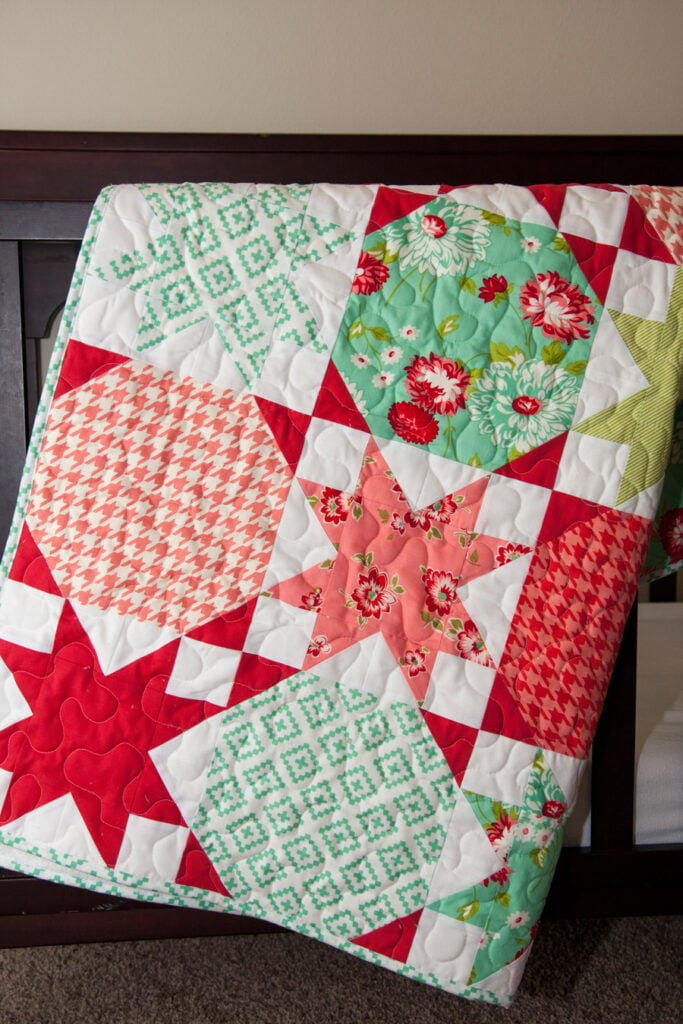 Oh baby. Over the weekend, I finished a baby quilt I'd been working on. Meet a baby version of Starstruck. This is a layer cake pattern. For a baby sized version, it's simple! Fewer squares = perfect baby gift!
I used some of my favorite scraps in place of the layer cake squares (25 blocks total set 5 x 5). Fabrics are (mostly) Scrumptious + Vintage Modern by Bonnie & Camille for Moda + a bit of a Walk in the Woods by Aneela Hoey (Moda) + Moda Bella Solid "Scarlet"9900 47 for the corner accents+ my "Granny" print from Into the Woods (seen in squares in the top picture AND binding).
This might become my go-to for quick and easy baby quilts.