Simple Line Quilting
Remember my Silly Goose quilt and its simplistic quilting? I had hinted a while back that I would share my quilting method with you…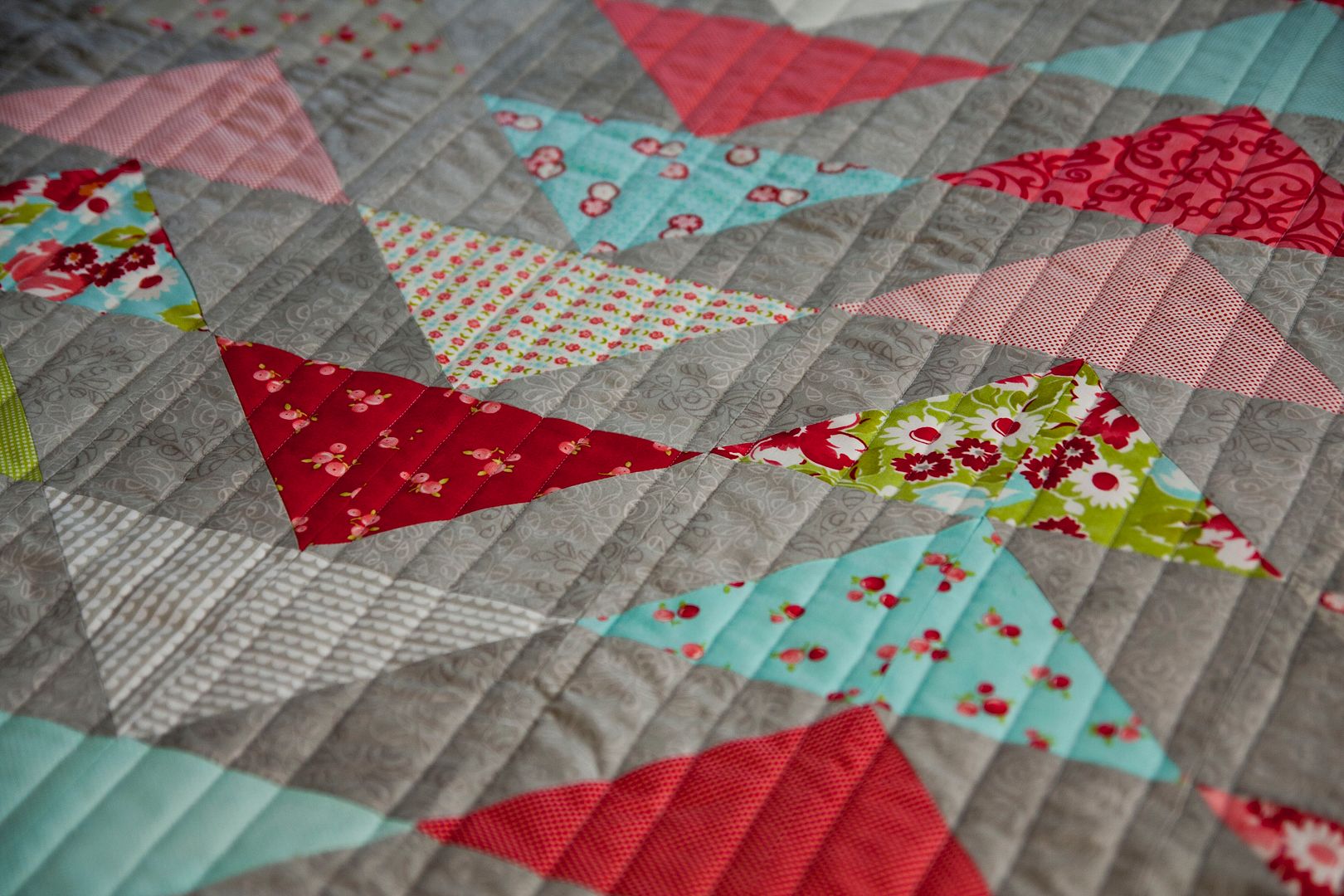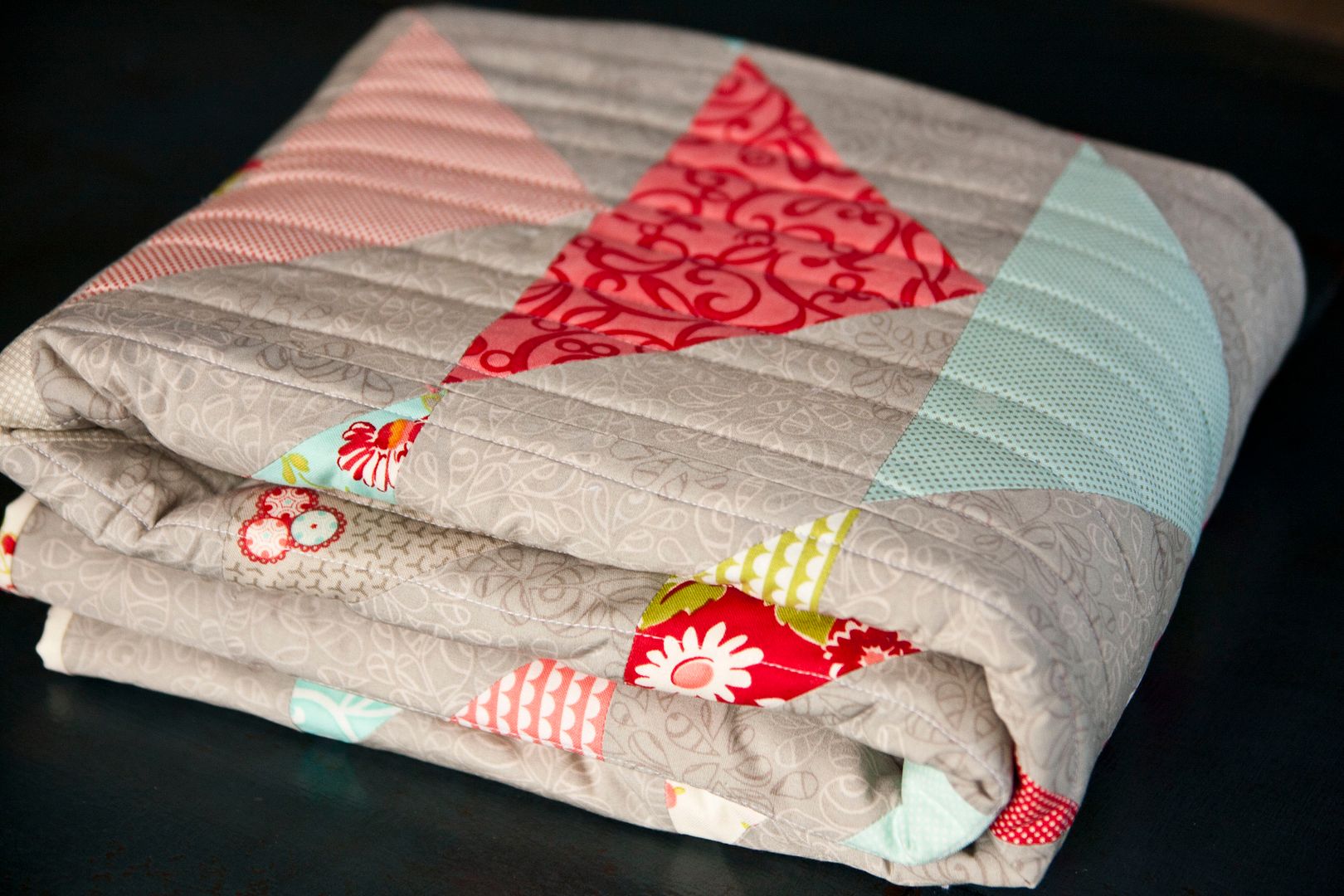 The method is not difficult as long as you have the right tools at your disposal. The first of these recommended tools is a walking foot attachment for your sewing machine. The other is Therm O Web's PeelNStick Ruler Tape.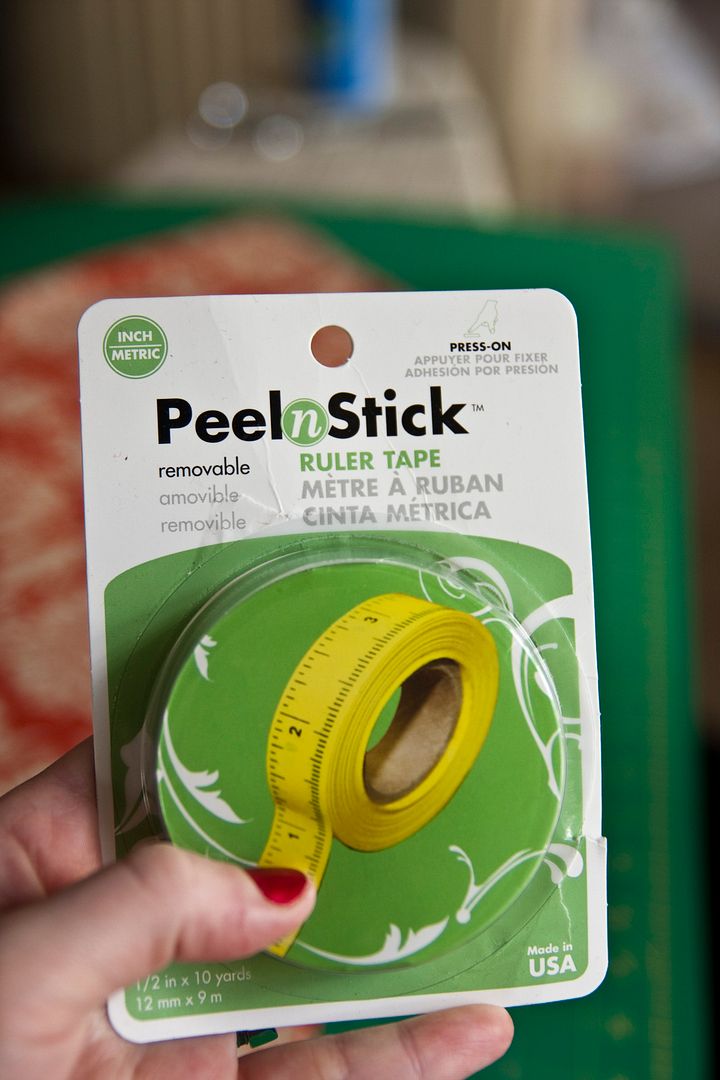 Of course, one of the easiest ways to quilt simple lines is to follow the existing lines or seams on the quilt. (See below where I've quilted 1/4″ away from the vertical seams.)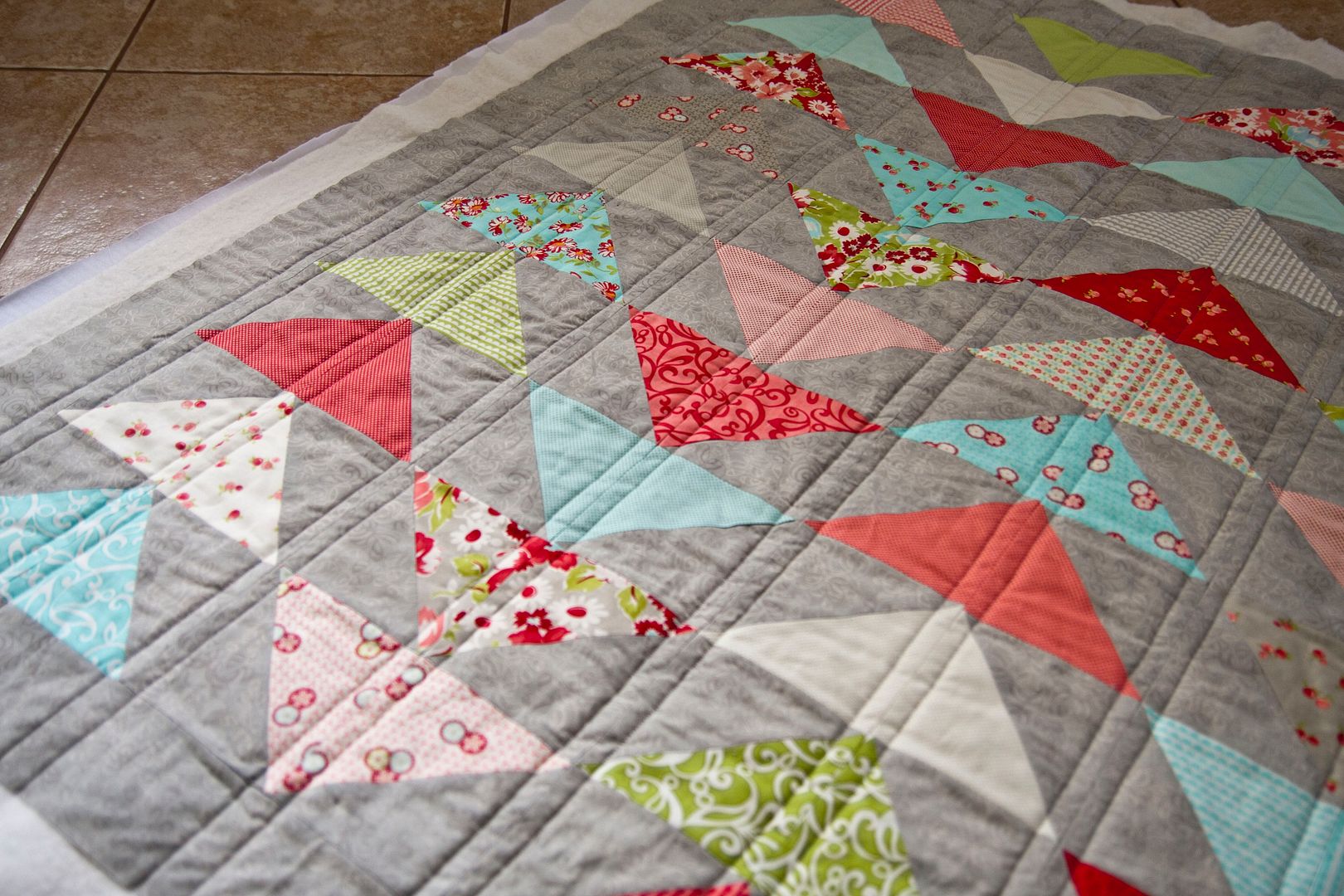 But what if I'm working on a non-linear quilt?
That's where my PeelNStick Ruler Tape comes in. With it, you can add lines anywhere you want! In this case, I wanted to insert more lines in between the existing quilted lines I had just added.
First, I cut a piece long enough to run along the whole length of the quilt. Then, I centered the tape between the existing quilted lines.
Next, I sewed about 1/8″ away from the edge of the tape on both sides. (You can see where I lined up the walking foot with the edge of the tape.)
I re-used the strip of ruler tape four or five times before tearing a new piece.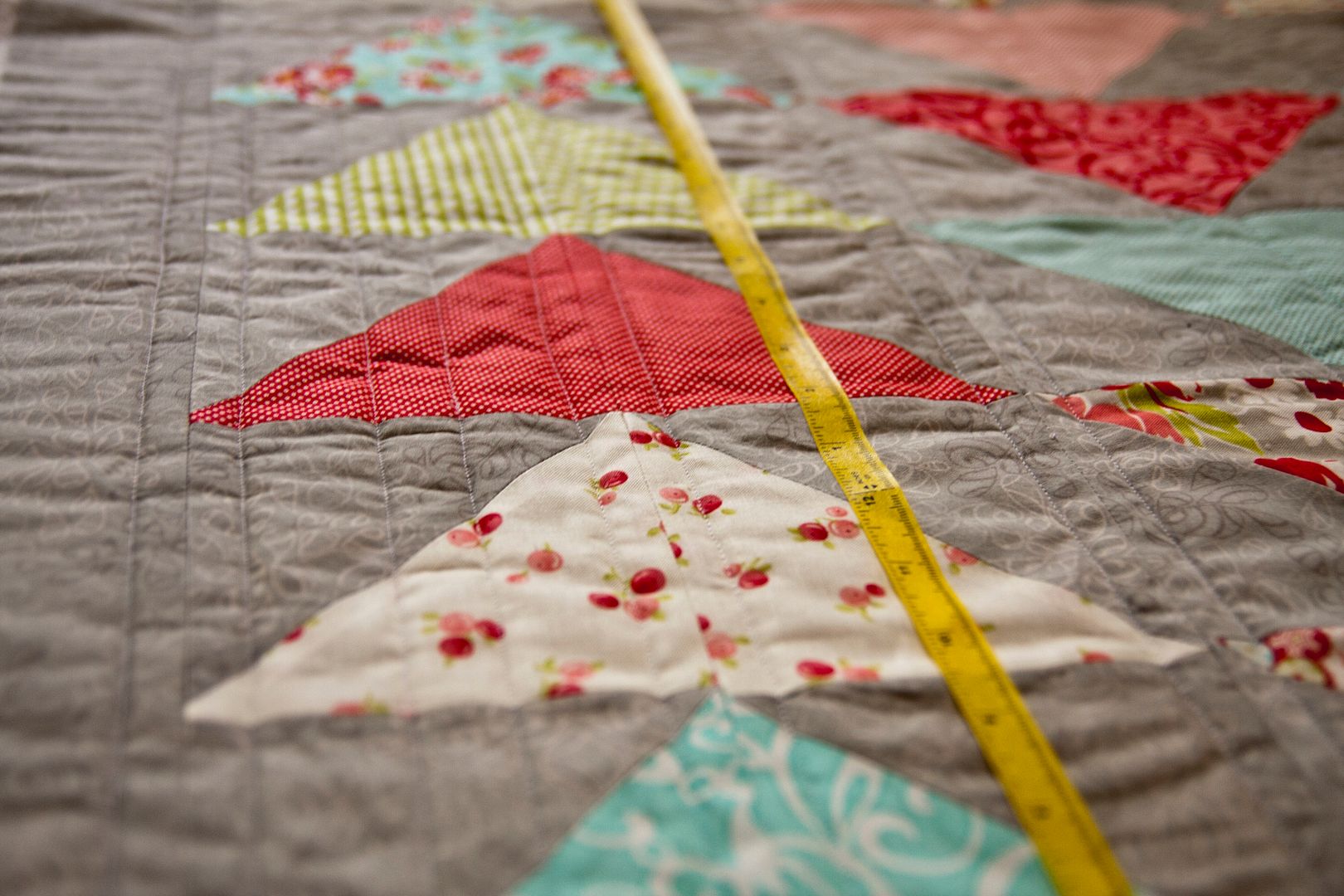 And that's pretty much it. Once you finish quilting the desired amount of lines, you're left with a design that is simple and clean–and really showcases the quilt design. Whatever you decide to do, the ruler tape is a fantastic way for you to add lines wherever you want!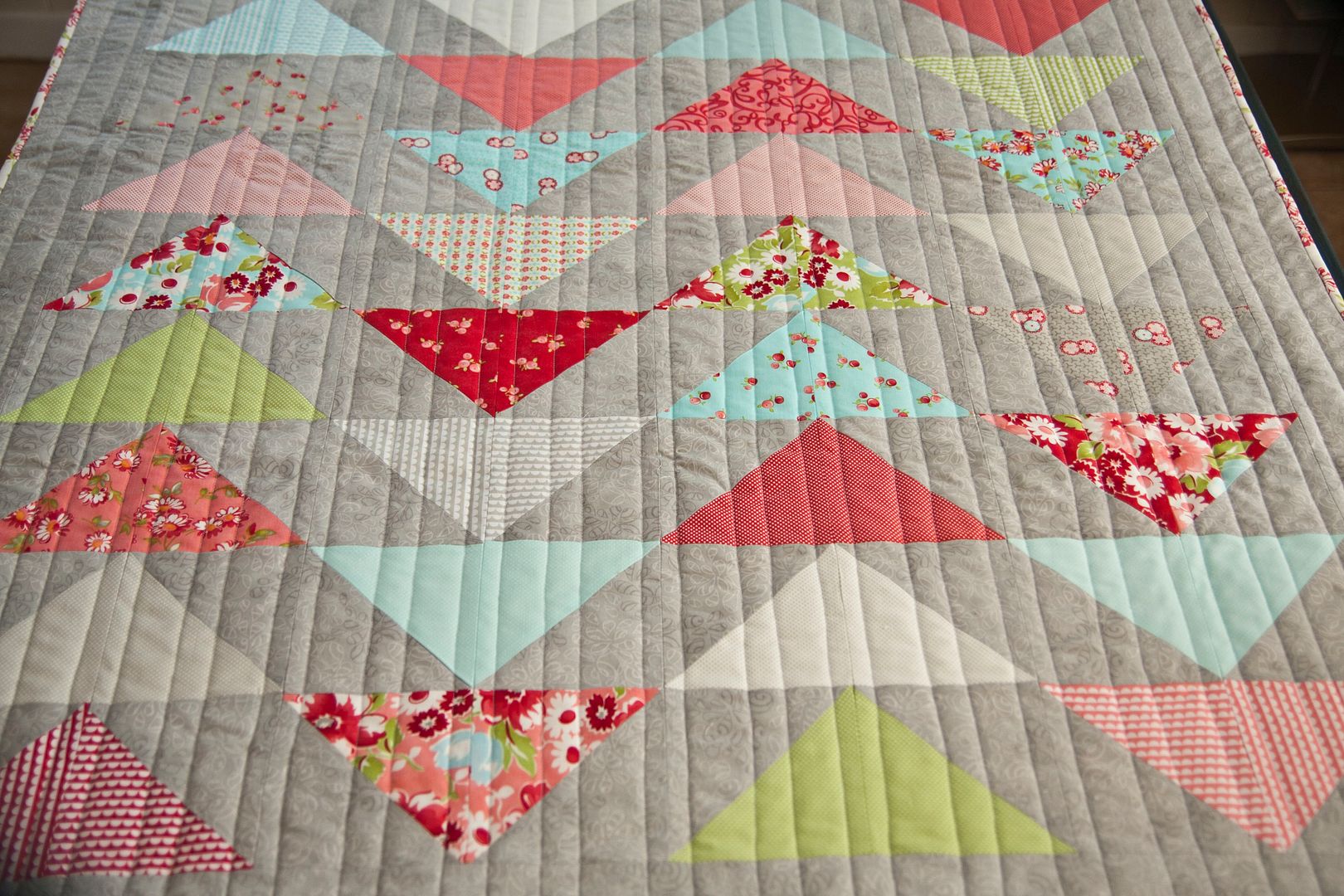 Lucky for me, Santa was sure to include a few extra rolls in my stocking! If you want to see another example of how I've used this ruler tape on a non-linear quilt, check out my autumn table runner!