Chenille-It Sew Along: Week 2
Welcome to Week 2 of the Chenille-It Sew Along using the 'Tis the Season from my Christmas Eve fabric collection in shops now! Last week, we learned the basics of Chenille-It and jumped right into stitching the white Chenille-It blooming bias ribbon onto the lettering and snowflakes. (If you missed out on the video tutorial, go back to Week 1 here.) For Week 2, we will finish up the design by outlining the floral elements of the panel.
First things first, the winner of the fat quarter bundle of Christmas Eve fabric is Susan Ruff. (Congrats!) There will be another giveaway for participants this week – details at the bottom of this post.
Kit Supplies
In last week's post, I provided the full supply list. If you are looking for it, go to Week 1 here. NOTE: If you need help finding supplies, check with your favorite local or online quilt shop. (A lot of shops have them listed online if you just Google it.) I think Nannette still has a few 'Tis the Season Chenille-It kits left here as well (full kits and Chenille-It add ons). Even if you can't sew along right now, you can always participate on your own schedule.
---
Week 2: The Floral Elements
Today's class comes to use thanks to another video tutorial Nannette put together on the Chenille-It YouTube channel. If you loved last week's video, you will love this one too. The technique is the same, but this time we are outlining all the floral elements. You will notice a pattern emerge – glue and stitch down leaves/pine needles first – THEN stitch the stem over the top. (This covers all the ends of the leaves.)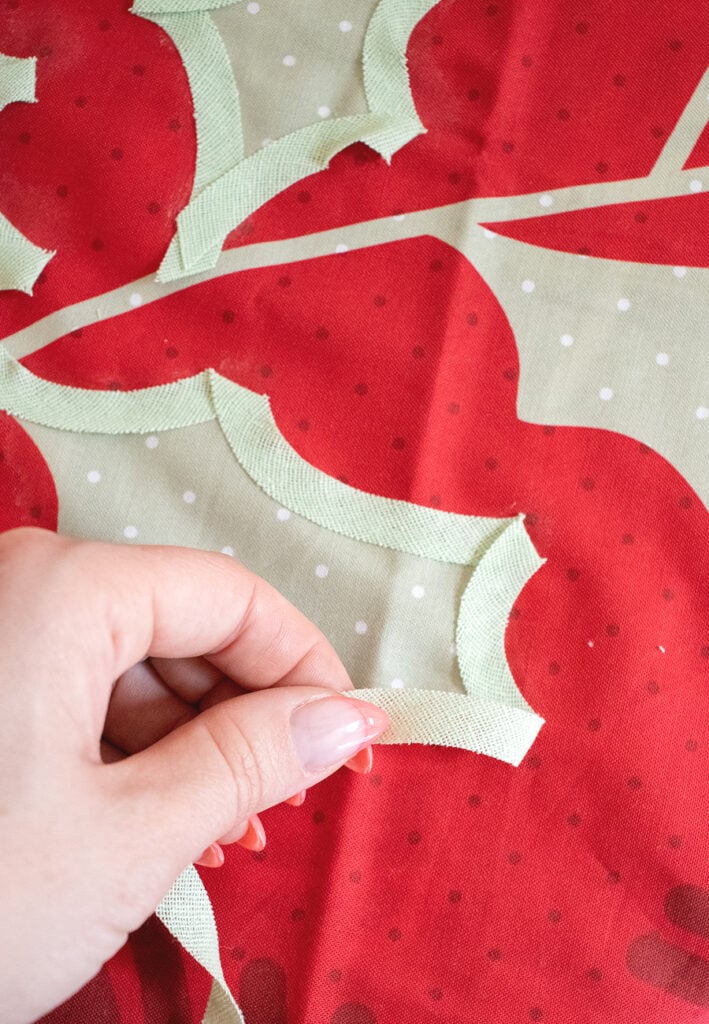 I hope you're loving this project as much as I am. It's such a nice change of pace and relaxing. One of the questions that popped up from Week 1: Is one layer of Chenille-It really enough?
The answer: Yes! If you look at the quilt model in my pictures, it uses only one layer of the Chenille-It blooming bias ribbons. Of course, you are welcome to add a second layer if you want ultra fluffy.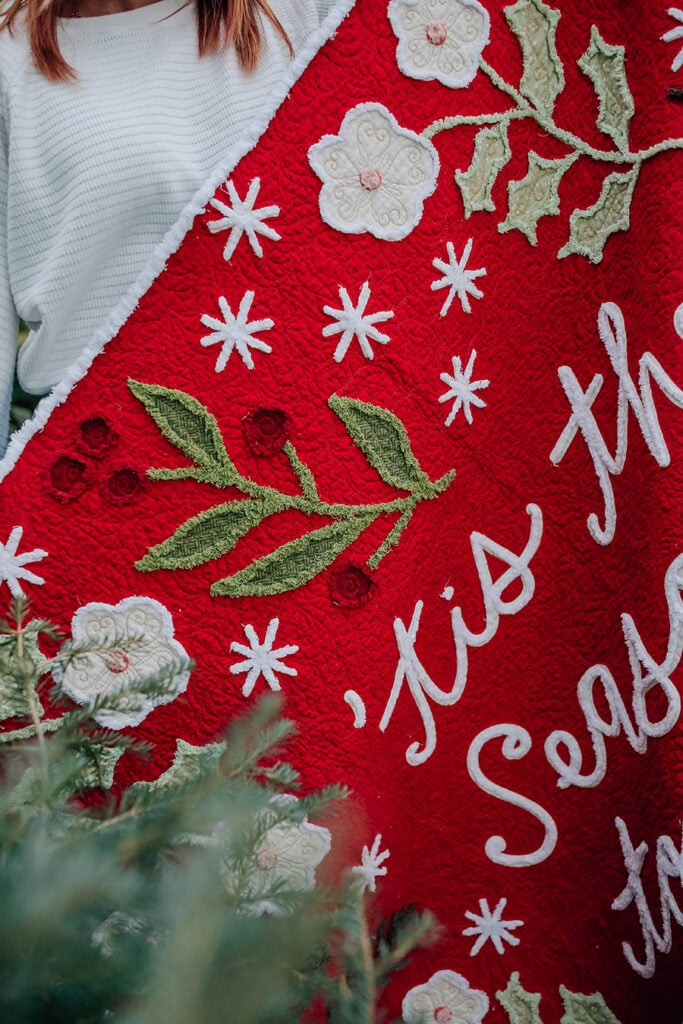 ---
Post for Prizes #ChenilleItSAL
Let's make this sew along extra fun! Post a pic of your progress for Week 2 on social media and use the hashtag #ChenilleItSAL to be entered. The prize for Week 2 is a Layer Cake of Christmas Eve fabric for two lucky people! Just like this week, I'll announce the winner on next week's post.
Also. If you have any questions that aren't answered in the YouTube video, please drop them in the comments below. Chances are, if you have the question – someone else probably does too! You can also ask them directly on the YouTube video.
---
Like this post? Drop your email in the box below to get new post notifications via email.