Moda Blockheads 4 (Block 9)
New block time for Moda Blockheads 4! Block 9 is "Cross My Mind" by Brigitte Heitland of Zen Chic. I'm such a big an of Brigitte and her design aesthetic. Definitely take a few minutes to check out her blog to grab the free download and find out more about her block.
Block 9 "Cross My Mind"
It was fun to come up with fabric combinations for this one. I don't have any tips really for this one since the assembly is pretty straightforward. Maybe just to pay attention to how you cut the center block since it is the center of attention (i.e. make sure it's centered or fussy-cut). I noticed (as I was writing this post) that mine is definitely not centered – which is bothersome – (sorry you have to look at it too now). But I have since redone the center.
Since I'm making the 4.5″ finished block size in all of these sampler blocks, one tool I have really come to love is my Lori Holt seam roller so I don't have to keep getting up to use the iron to flatten seams. I've also started using a tailor's clapper to make my blocks as flat as possible after the final pressing.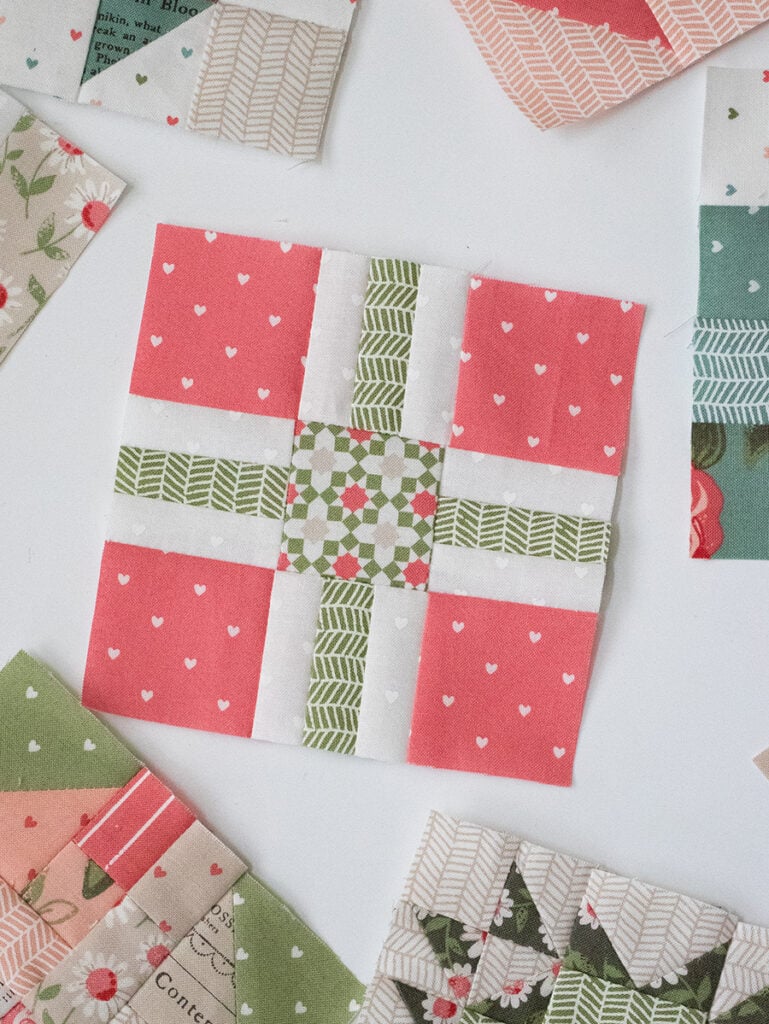 Fabric
The first block is in Love Note fabric. It is easy to accommodate unidirectional prints with this block design since you just pay attention during the cutting process.
The second set of blocks is made in Flower Pot fabric. I'm still waiting to hear on when the yardage is arriving. The precuts are here, but WAH! (Waiting is hard.)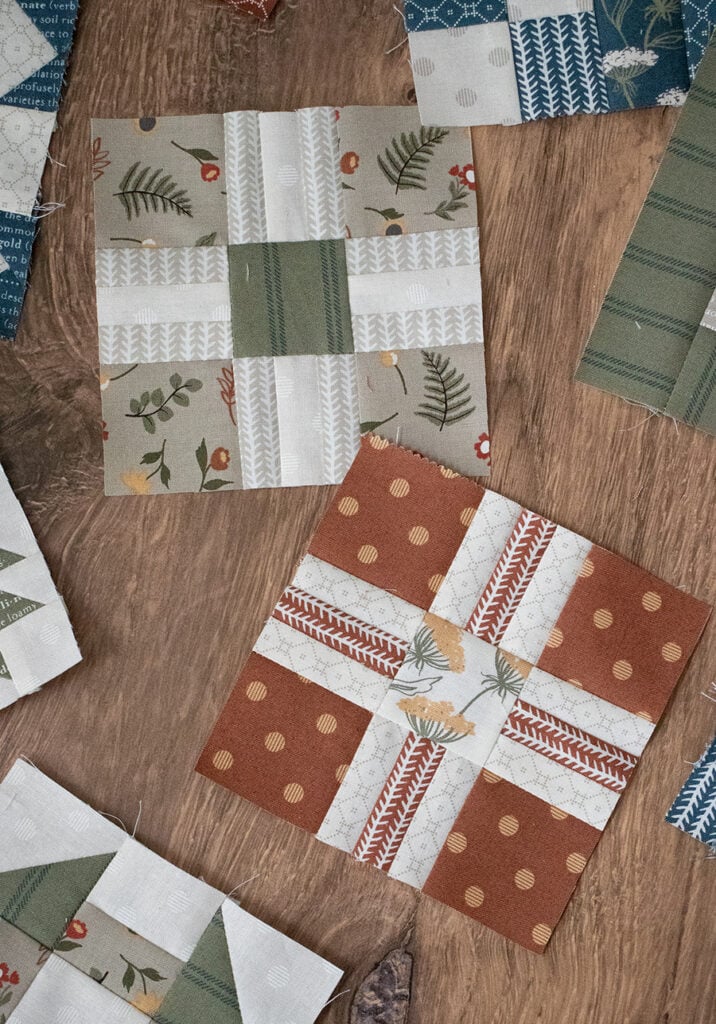 Moda Blockheads 4 Shirts
Did you see the announcement from Moda yesterday? Blockheads tees are available for order for the month of May here. (The order form will close June 3.)
Moda Blockheads Quilt Along
To get more info about this free block of the week, visit my original Moda Blockheads 4 blog post here – including a running archive of blocks released each week. You can also hang out in the Moda Blockheads facebook group to see others' blocks and share your own.
Be the first to see next week's new block! Subscribe to the blog for new post notifications via email.