2020 Designer Mystery Block of the Month
This time of year, I'm busy working on lots of top secret stuff… (new fabric + new patterns = big reveal in early May!) Until then, I'm sharing my progress on Fat Quarter Shop's 2020 Designer Mystery Block of the Month.
the 2020 DESIGNER MYSTERY BLOCK OF THE MONTH program
Every year, Fat Quarter Shop organizes a Designer Mystery Block of the Month featuring 12 blocks from 12 Moda Designers. As the name implies, the block design each month is a surprise! I've been getting these little surprise packages from FQS each month since last June. Talk about fun mail. Just a couple blocks left to be revealed!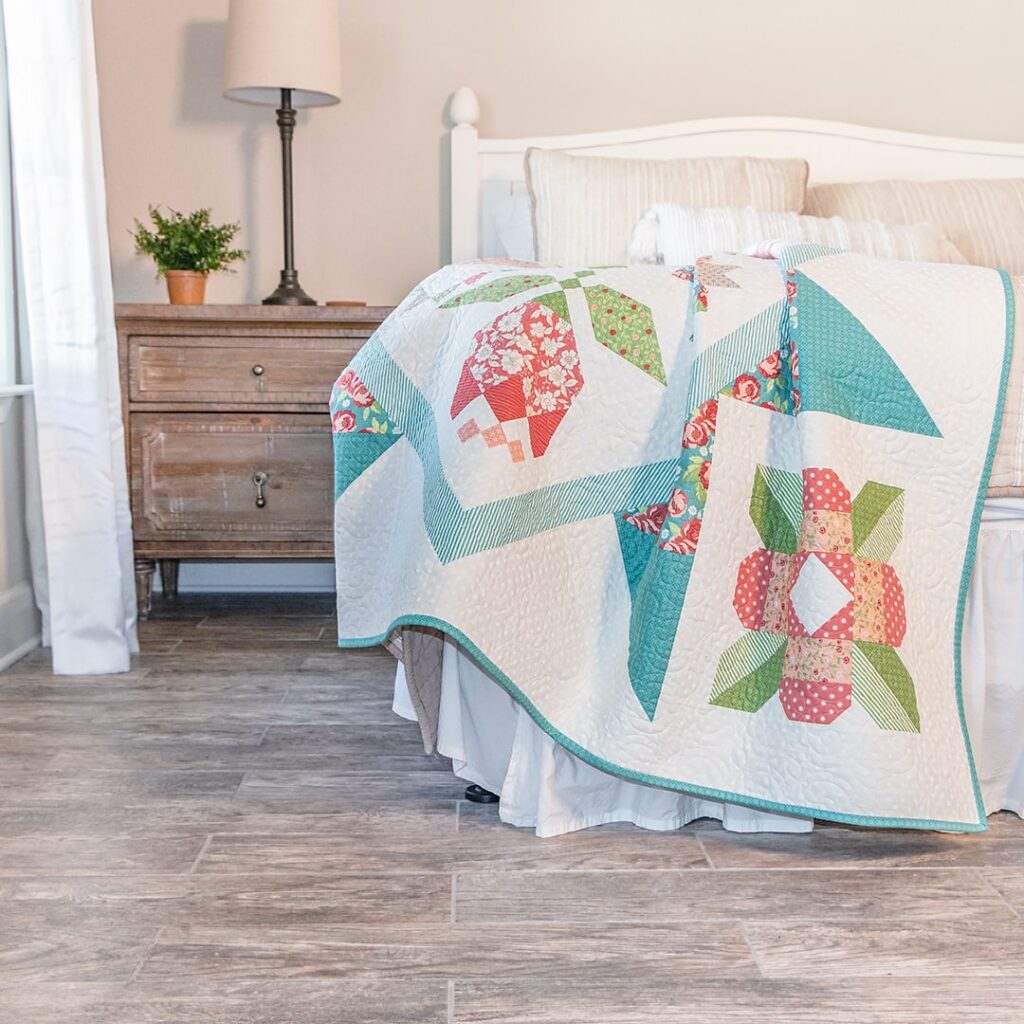 The 2020 Designer Mystery quilt features my Bloomington fabric collection. Finished block is 12″ x 12″, finished quilt is 70.5″ x 70.5″. Unfortunately, the 2020 block subscription kits are all sold out. However, if you missed out on 2020, you should definitely check out the 2021 Designer Mystery BOM here.
And don't fret. If you want to make the 2020 version, Fat Quarter Shop will release all the block patterns in July 2021. HINT: If you want to use Bloomington fabric, you should start looking now before the fabric is gone. I've included a link to the block and finishing material lists below:
Of course, you can come up with your own fabric choices. Print out the materials lists so you have a basic map (and a place to jot down substitutions). It is also worth noting that I've made a list of the Bloomington matching solids in a post here if you want to supplement Bloomington yardage you may already have. Otherwise, you can look for collections with similar color palettes to Bloomington (i.e. a variety of blues + greens + pinks). Your local quilt shop will certainly be willing to help.
*UPDATE* The 2020 Moda Designer Mystery block pattern instructions are available for download in one bundle, along with the finishing instructions:
Blocks #1-6
Here's a peek at the first batch of blocks. I'll post the other 6 once I've received them all and stitched them up.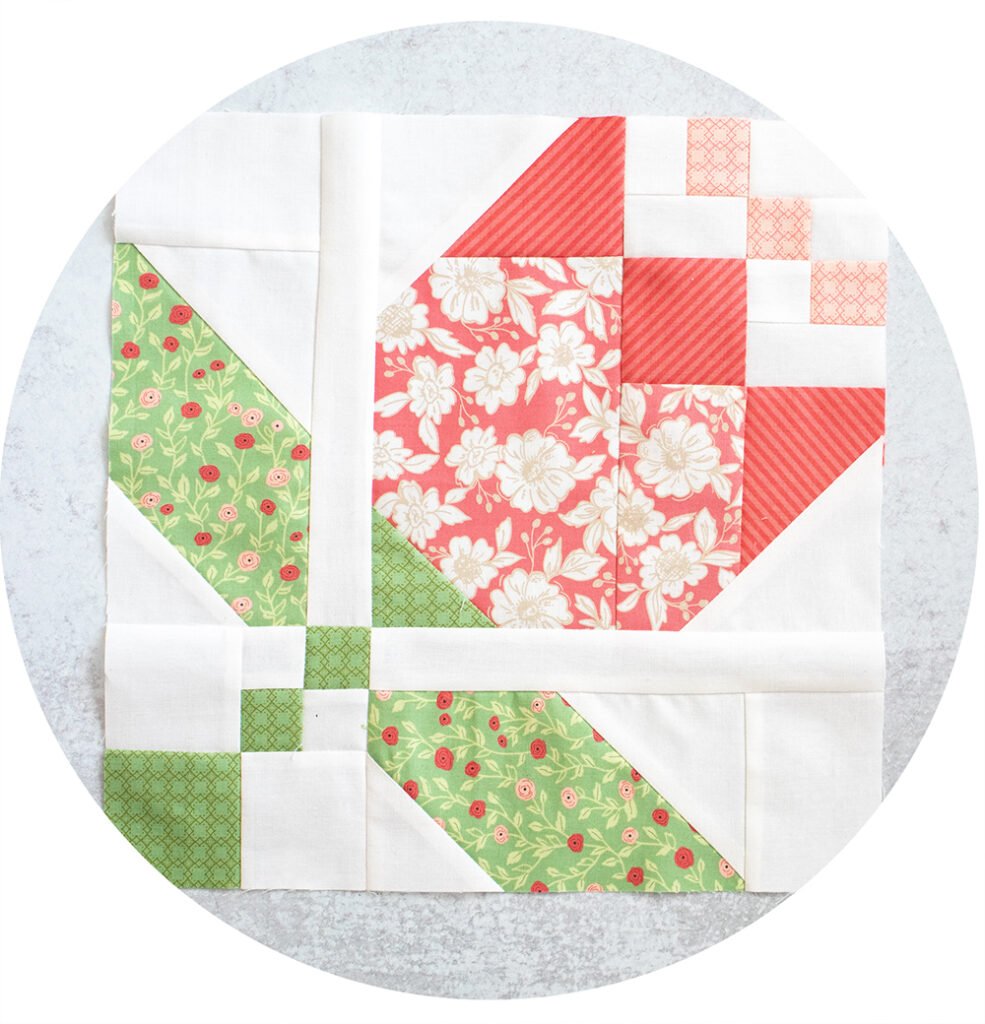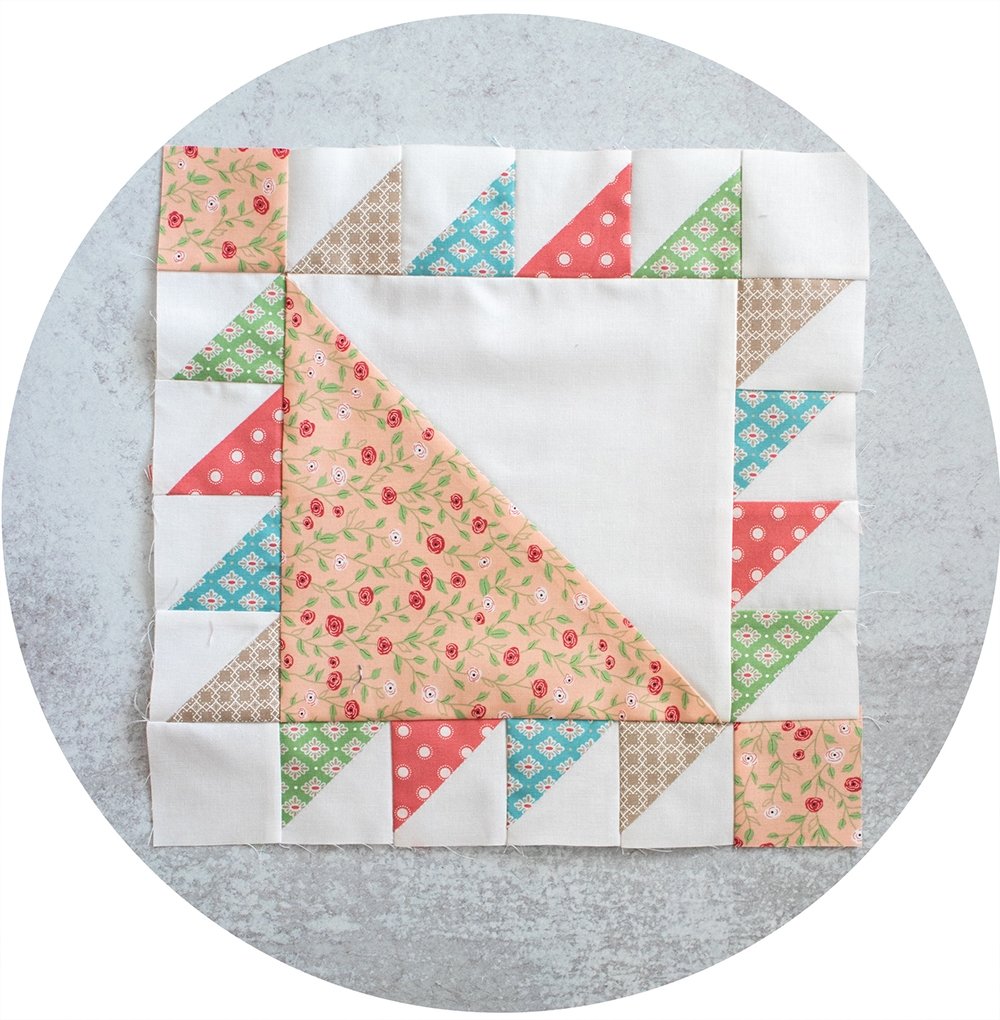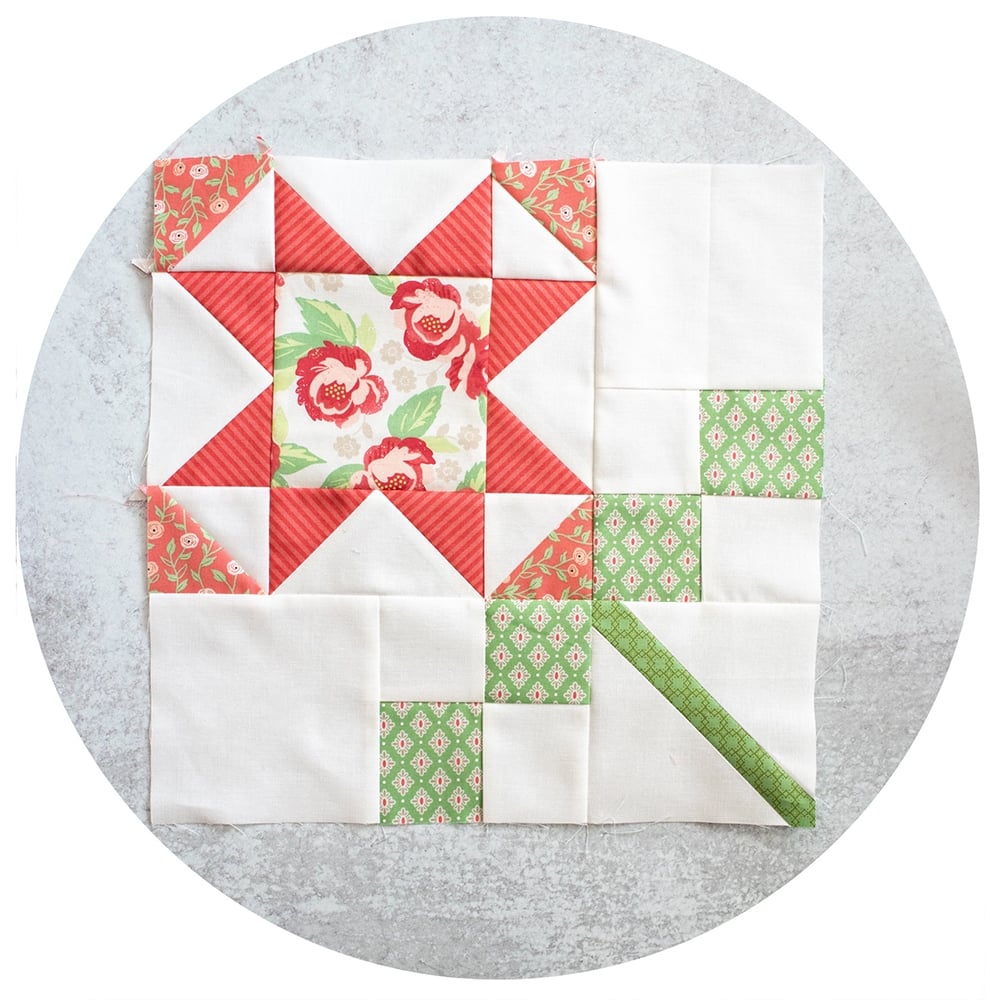 It sure makes a pretty garden of flower quilt blocks, don't you think? Which one is your favorite?
---
Like this post? Drop your email in the box below to get new post notifications via email.