Moda Blockheads 3 (Block 23)
Happy Wednesday! If you're looking for the newest block for Moda Blockheads 3, you've come to the right place. Block no. 23 is "Lucky Penny."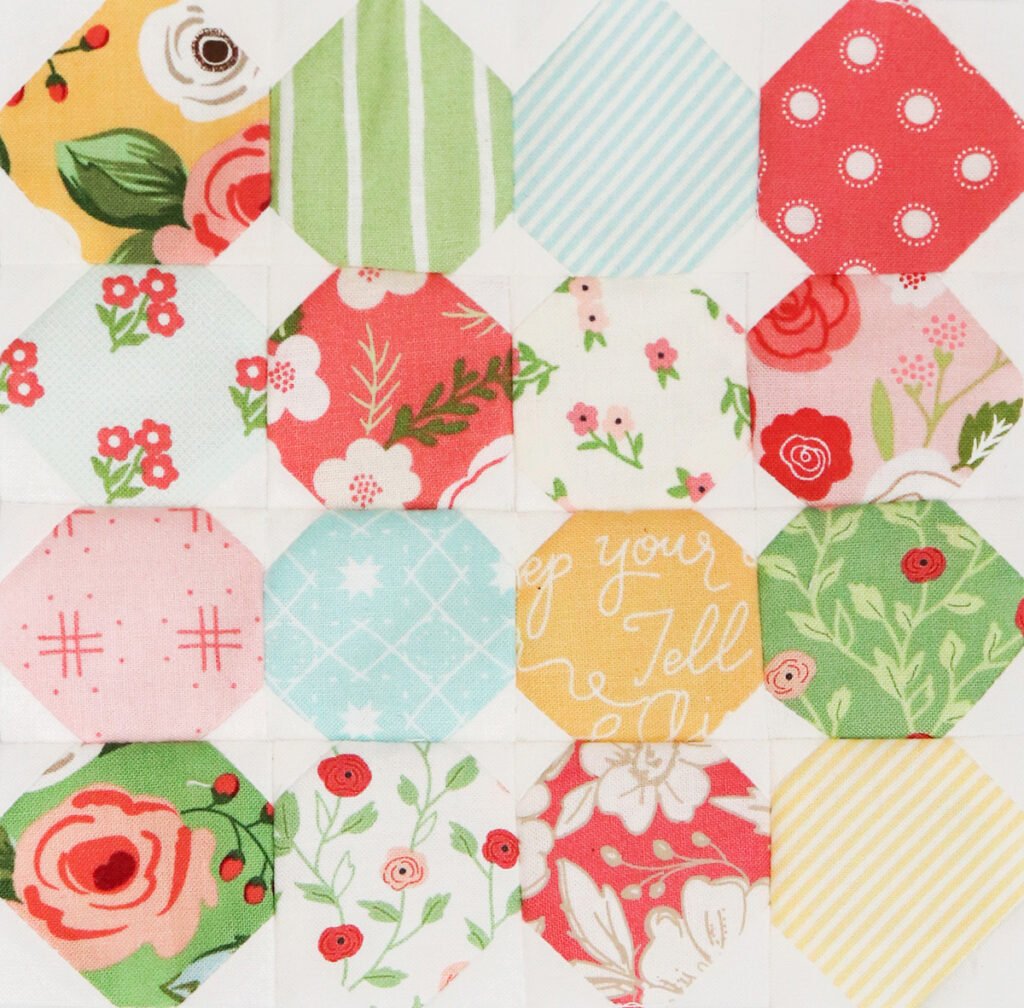 When I was a little girl, I believed I was lucky any time I found a penny on the ground. Now that I am grown, I don't pick up many coins – but I get that same happy feeling every time I sit down to sew. This block is like a batch of scrappy little pennies, reminding us of the little things that make life good.
DOWNLOAD BLOCK NO. 23 "LUCKY PENNY" HERE.
My block uses a mix of Lella Boutique fabrics including prints from my Bloomington, Lollipop Garden, Farmer's Daughter, Sugar Pie, and Garden Variety collections. The only tip I would have is to press the seams open in Step #4 to reduce bulk–it helps when sewing all those teeny snowball blocks together.
I've accumulated enough sampler blocks by now to start sewing them into Mama's Linoleum blocks. (Full instructions for my "Mama's Linoleum" layout here.) I'm currently trying to decide if I should make the background charcoal or white.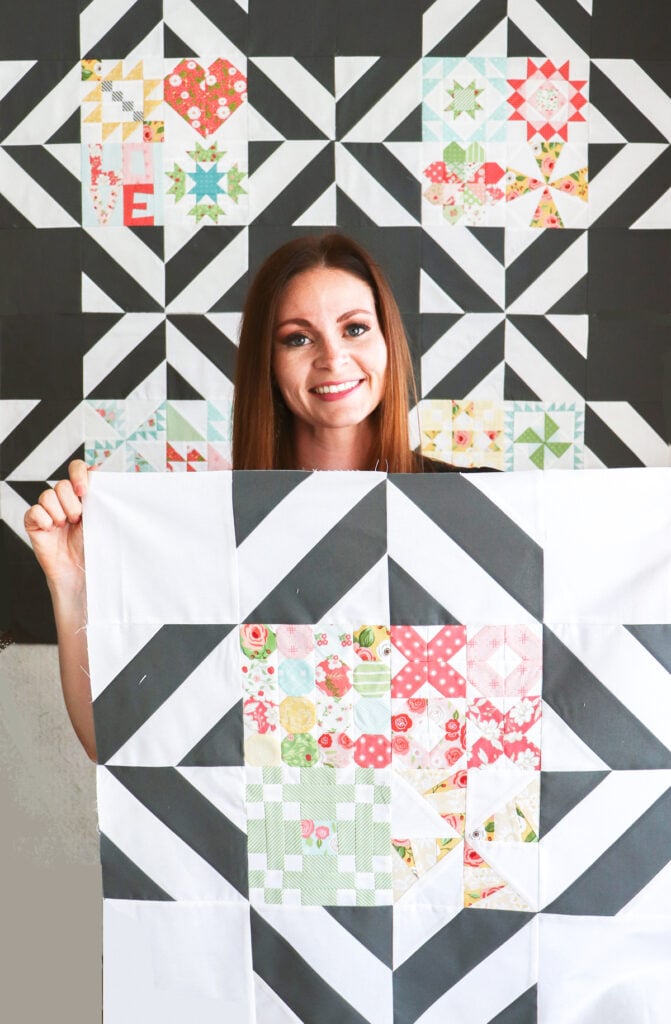 There are a few other new things around here since my last Moda Blockheads 3 post. The first is a new fabric collection called Folktale for Moda Fabrics arriving October 2020.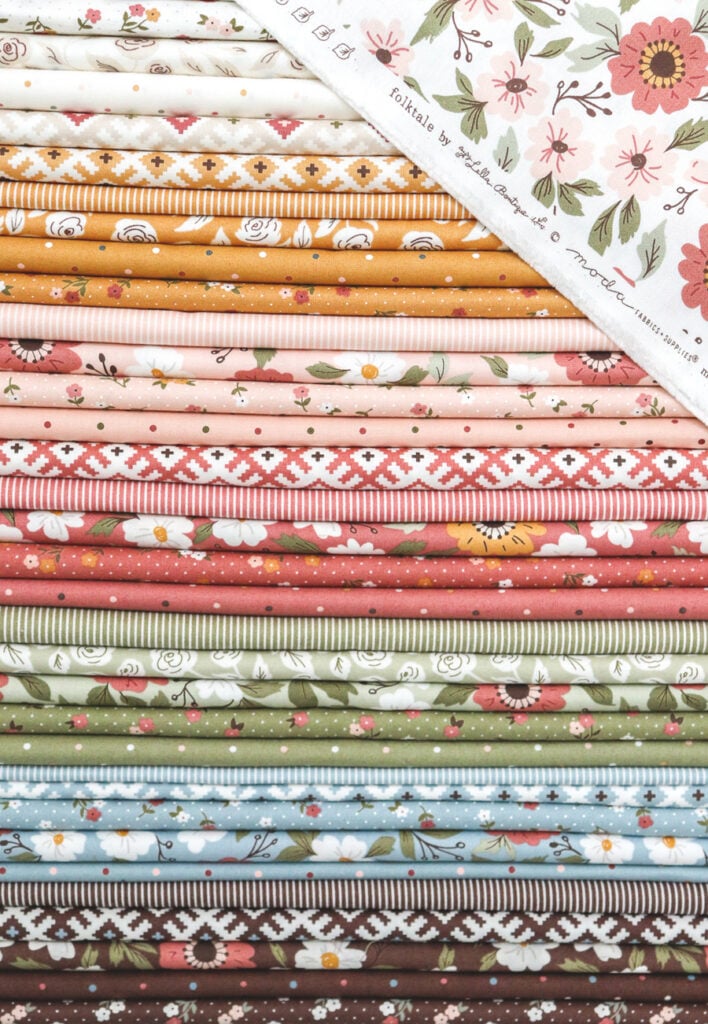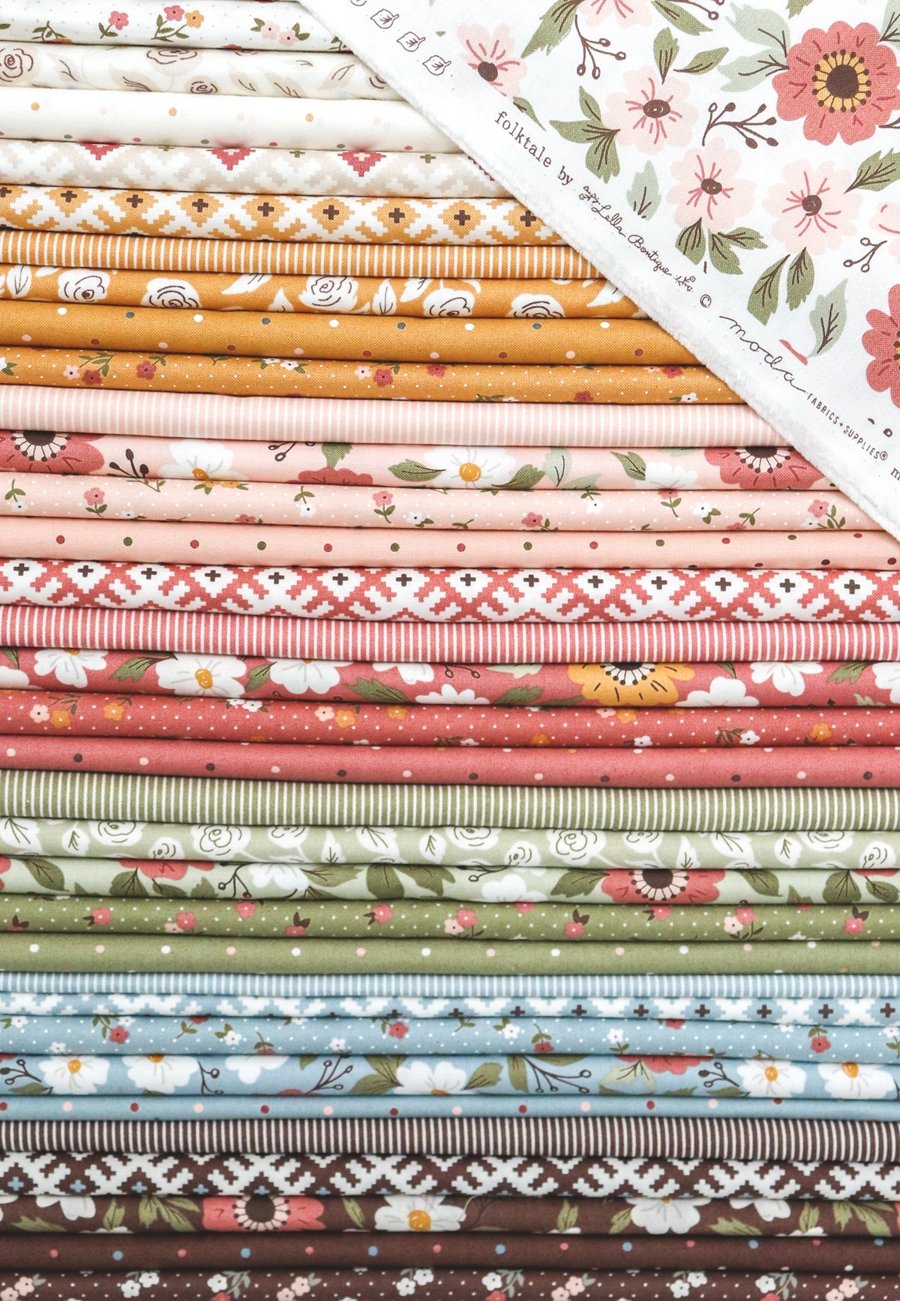 And of course, new fabric = new quilt patterns! Read about the new Folktale quilts in this blog post .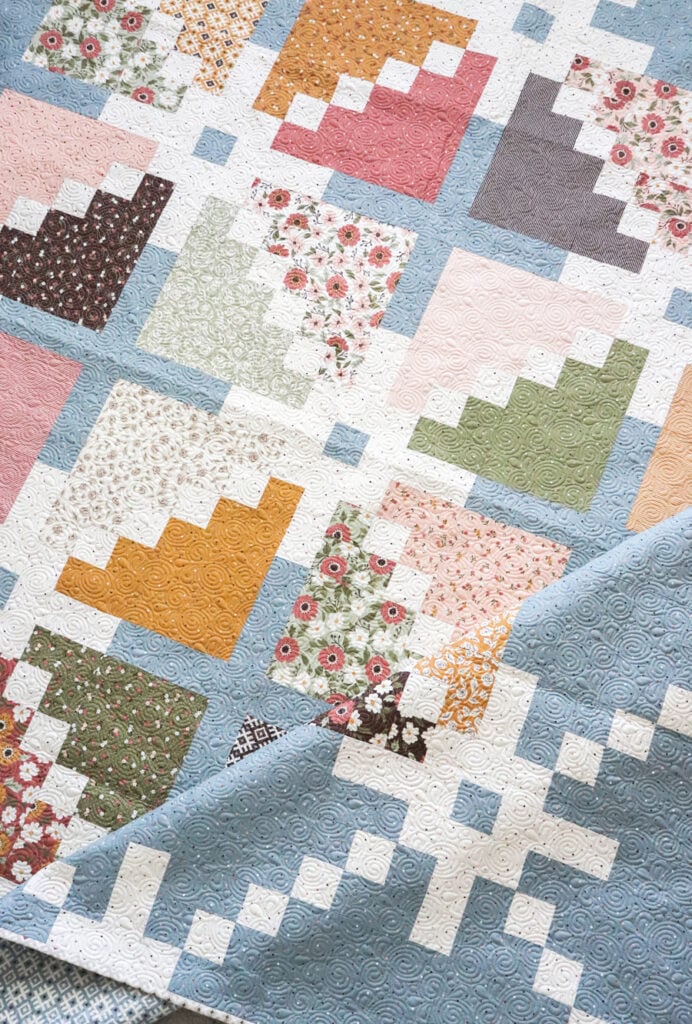 Starstruck 2, is June's $5 Pattern of the Month. I'm currently picking out red + white + blue scraps to make a patriotic version.
---
Like this post? Drop your email in the box below to get new post notifications via email.