New Quilts Made in Gooseberry Fabric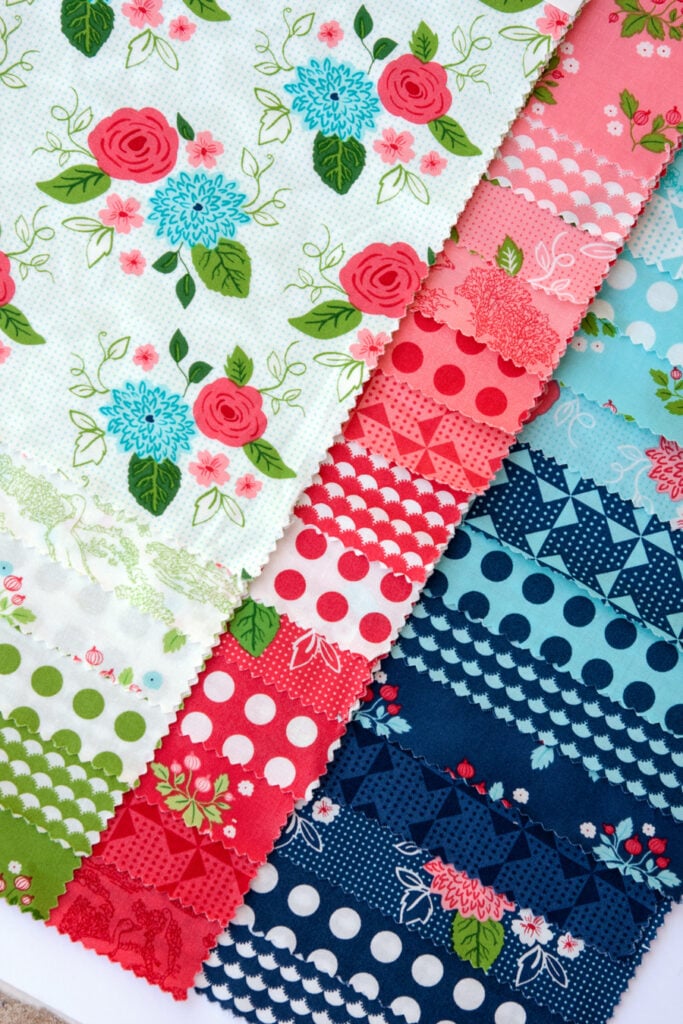 I've been busy as a bee for the last several months plotting, writing, and sewing using my new line, Gooseberry. (It ships in October and will be available for order at Quilt Market next week.) But for those of you who won't be at Quilt Market, here is a look at the new patterns–all of which are now available in the shop in PDF or printed booklet formats.
New Quilts Made with Gooseberry Fabric
Here we go. First up is Shuffle. It's a fun twist (literally) on a traditional pinwheel quilt and can be made using two charm packs OR seven fat quarters. Then, choose a colorful background to really make those pinwheels pop, or go for a more traditional white background to keep it simple. This white (fat quarter) version shows off a boyish side of the Gooseberry collection. The wavy quilting sure makes me dream about a day at the beach and was quilted by Kaitlyn Howell.
Make it scrappy with a layer cake, or make the two-tone pink version–both are real sweet.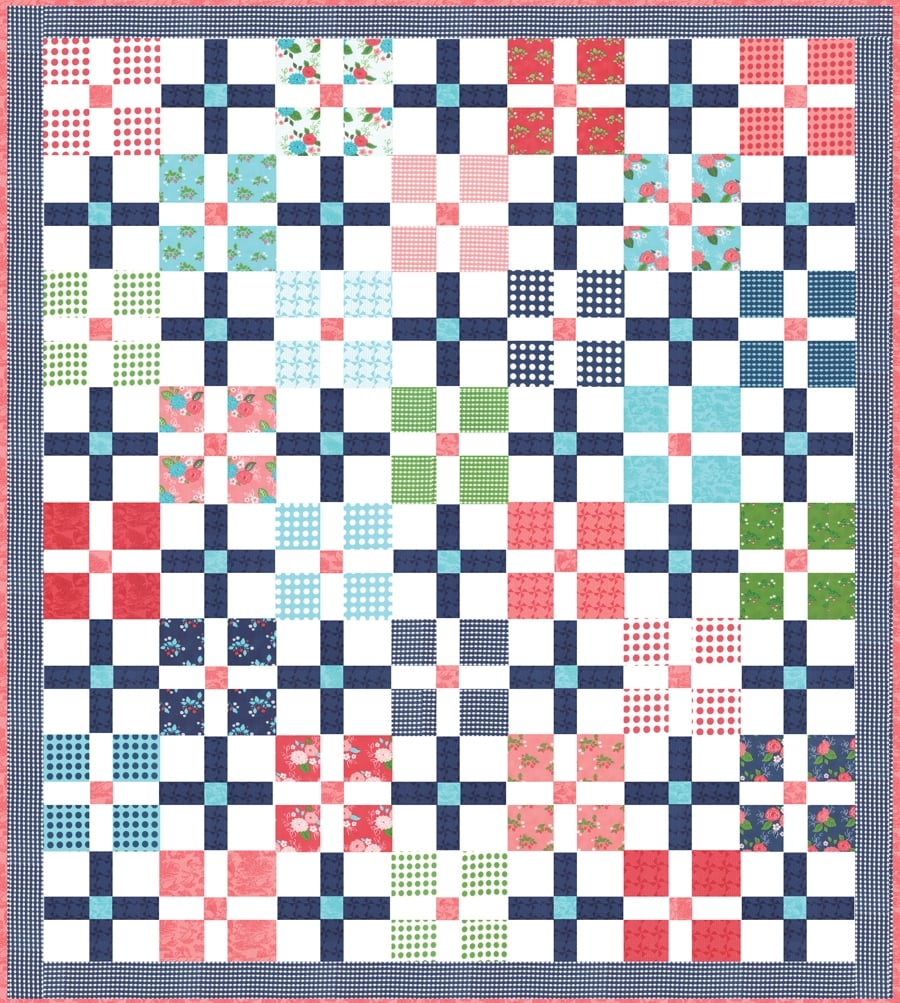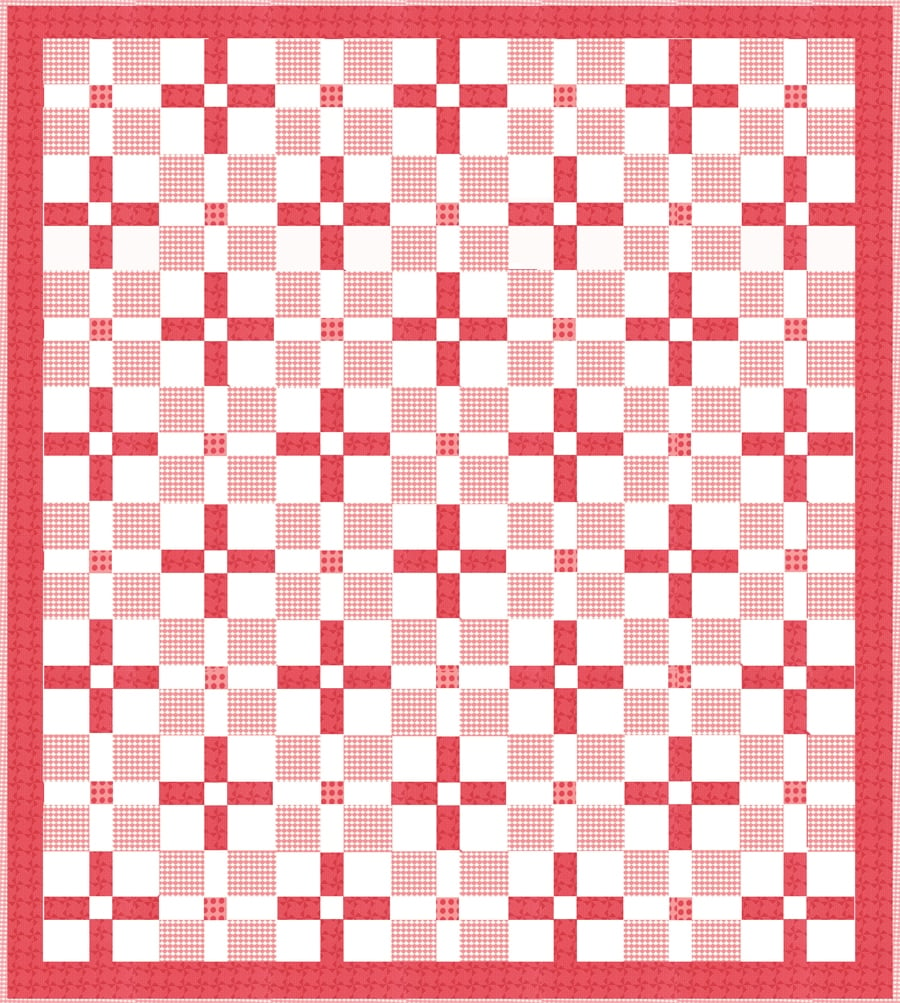 Are you ready to be mesmerized by the Kaleidoscope quilt? Make the scrappy version with a jelly roll–or make a solid version with your favorite Gooseberry print. Believe it or not, this one was the quickest for me to piece this time around.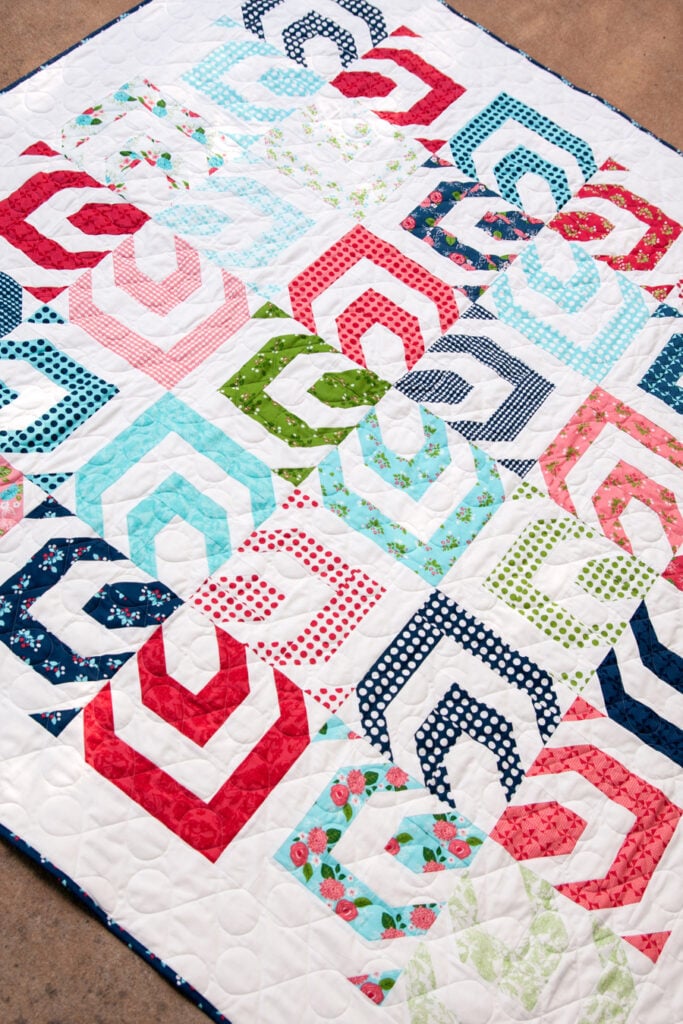 This one really brightens up my day with its cheerful mix of colors. Jenn Thurston quilted it with a simple loop pattern and I love the how whimsical and sweet all the elements look together. Oh and Jenn also bound this quilt for me and I cannot begin to tell you how that literally saved me in these last couple days of madness before market!
SOCIAL BUTTERFLY
Now for one of my favorite quilts ever–Social Butterfly. It is made with 18 fat quarters and makes a really great block of the month or class project. One of the things I love most about Social Butterfly is that it's not actually a difficult pattern. The trick with this pattern is just keeping things organized. (I highly recommend using Fat Quarter Shop's Alphabitties labels.)
Finally, I made my very first mini pattern and isn't she cute?! (I now understand why everyone is so addicted to the minis.) Welcome, Social Butterfly Mini. Now I'm really thinking crazy thoughts like making a million of these into a lap quilt.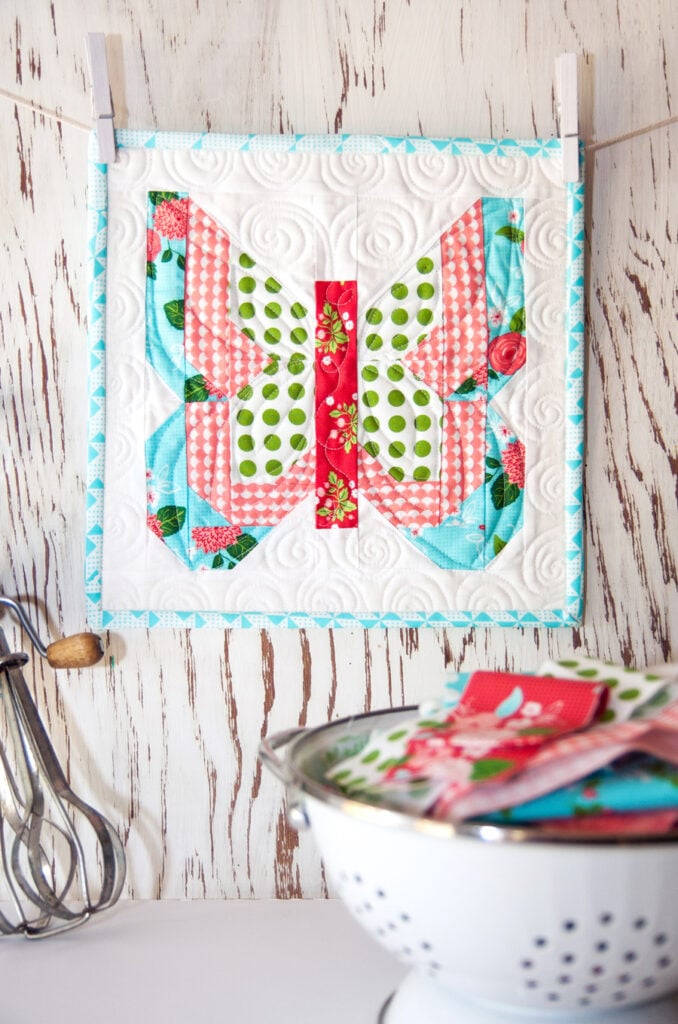 Well I wish I could say I'm all ready for quilt market and that I'm just going to relax for the next couple of days… Not likely! I've got a few more things to wrap up–so back to the lair it is for me. But I'd love to hear your thoughts on all the new patterns made with Gooseberry fabric. Favorites?
---
Like this post? Drop your email in the box below to get new post notifications via email.