The Home Stretch
Time to start stitching those blocks into a quilt-top for the #ButterflyPatchQAL. There's a beautiful, collective kaleioscope of butterflies coming together, have you taken a look under the hashtag? It's glorious. I hope you've had as much fun as I have.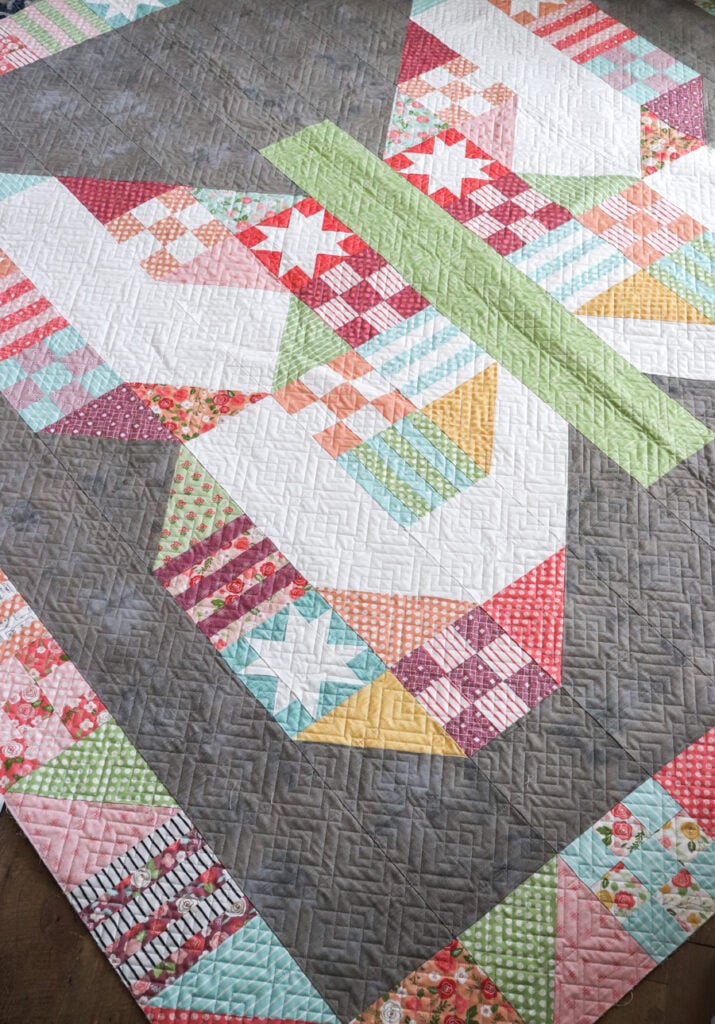 Before I left on vacation, I got my top back from my wonderful friend and quilter, Allison Black at AB Quilting Studio. She used this beautiful pantograph from Leisha Farnsworth called Squareception. Such a cool design Allison is sponsoring our prize for this final stage of the contest–free longarm quilting of the winner's Butterfly Patch quilt. Make sure you are following her acct @abquiltingstudio on Instagram and Facebook to be eligible.
For this part of the quilt along, you don't have to finish your quilt–just post a photo of the quilt-top coming together and don't forget to use the hashtag #ButterflyPatchQAL. Here's my assembly photo, and as you may notice, I deviated quite a bit from my original pattern instructions. I made 44 extra patchwork blocks (using 2 Layer Cakes instead of 1) for a scrappy patchwork border. It doesn't complicate the quilt-top assembly at all! Sew extra blocks at the top/bottom of each column, then make two extra columns (13 blocks each) for the sides.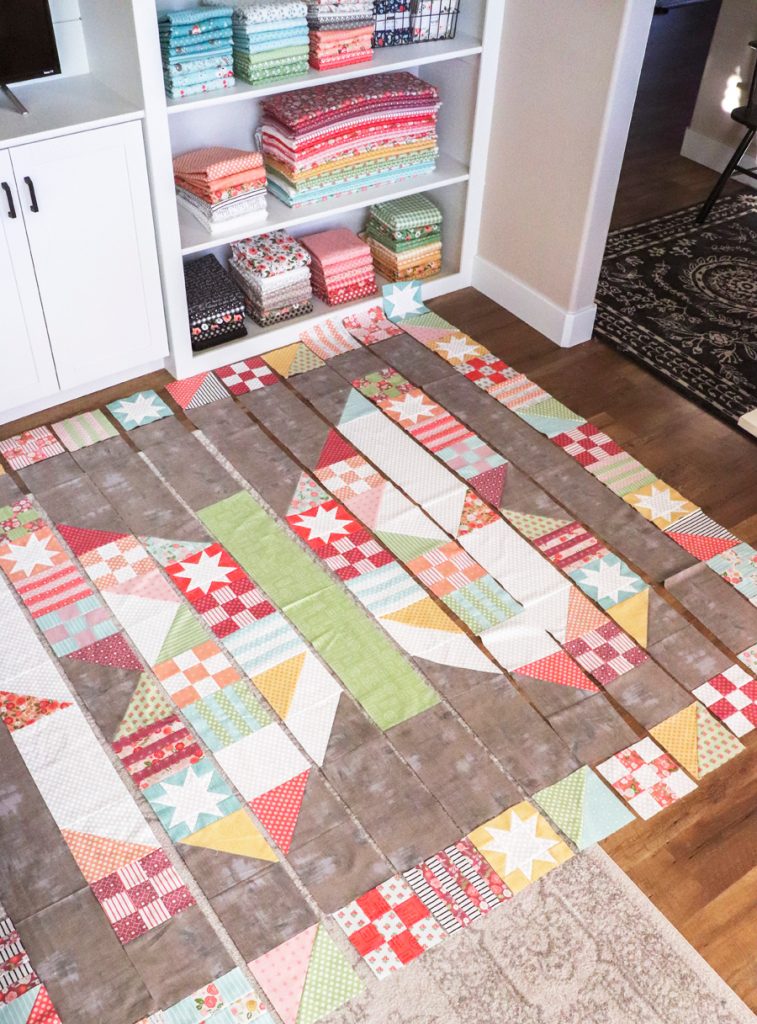 Have you spotted the layout mistake in this picture? Don't worry, I did eventually figure it out, after the columns were sewn together, of course. Thank heavens for seam rippers! So yes, please double check your layout before you sew it together.