Matching Solids of Sugar Pie
Love is in the air. (I'm looking at you, Grunge.) When I was looking for coordinating solids for my Sugar Pie fabric collection, I didn't have much luck with Moda Bella solids this time around. Then I found you, Grunge. We just belong together.
In case you're new to Grunge, it's a near-solid basic by BasicGrey for Moda. Everyone loves it. There are lots of colors and there are always new ones being added. It's seriously such a great basic. As you may already know, I used Grunge in Pear (30150 152) as the background in my Sugar Cookie quilt. It just adds another level of texture to your projects.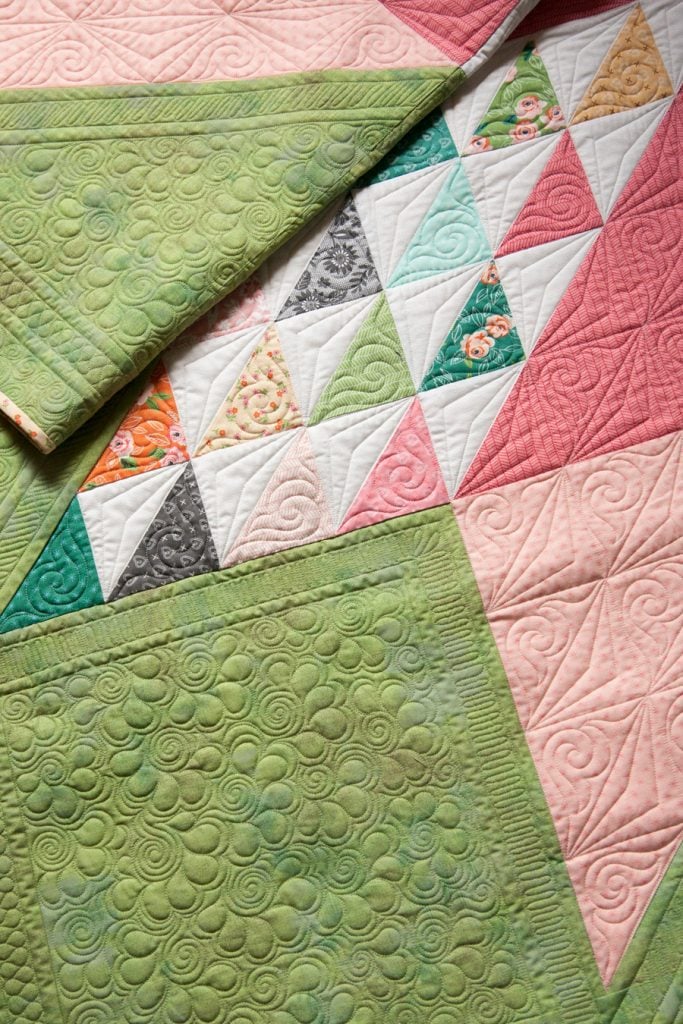 Matching Solids
Here's the list of the coordinating Grunges by BasicGrey for Moda that work perfectly with my Sugar Pie fabric line shipping in March:
30150 72 Sweetie
30150 250 Salmon
30150 155 Mint
30150 163 Grey Couture
30150 152 Pear
30150 284 Clementine
30150 115 Elafin
Matching Thread
Now when it comes to thread, you know I'm an Aurifil girl through and through. I was SO delighted to get a sampling of various weights of thread in addition to my usual 50 wt for piecing. (Thanks, Alex!) Pictured is the Aurifil embroidery floss. Aren't they pretty spools?!
Here is that list of all the coordinating Aurifil colors that coordinate with Sugar Pie fabric–I always recommend 50 weight for piecing, but Aurifil offers a variety of thread weights based on your needs:
2435 (Coral)
2437 (Pink)
2215 (Orange)
6001 (Yellow)
2882 (Green)
2830 (Aqua)
2620 (Grey)
2850 (Teal)