->->->Arrow ->->->
If you've been following me on Instagram, you've gotten a big peek at a new quilt I've designed called Arrow. I've been excited to share this one for a while!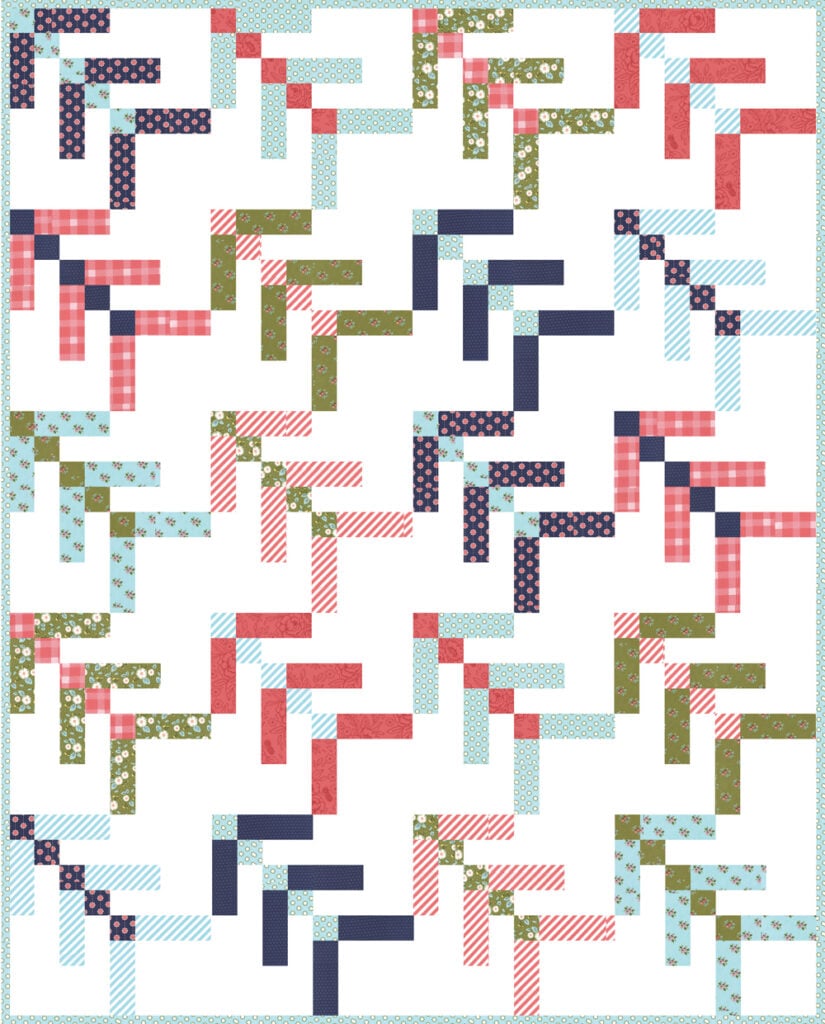 I designed this for an Australian magazine called Quilts From Precut Fabrics issue no. 5. It's now on newstands in Australia, but don't worry–if you're not living Down Under, you can just snag a digital copy of the magazine here.
It's a fat quarter quilt, and assembly is so much fun! I've picked blues, greens, and reds from my Little Miss Sunshine fabric collection (now in shops). One of my favorite things about this quilt is the honeycomb quilting by Abby Latimer. It is just perfect for summer, don't you think?
This quilt is really a pretty boyish design, what fabrics will you make yours out of to give it your own spin?