Olive's Flower Market Quilt Patterns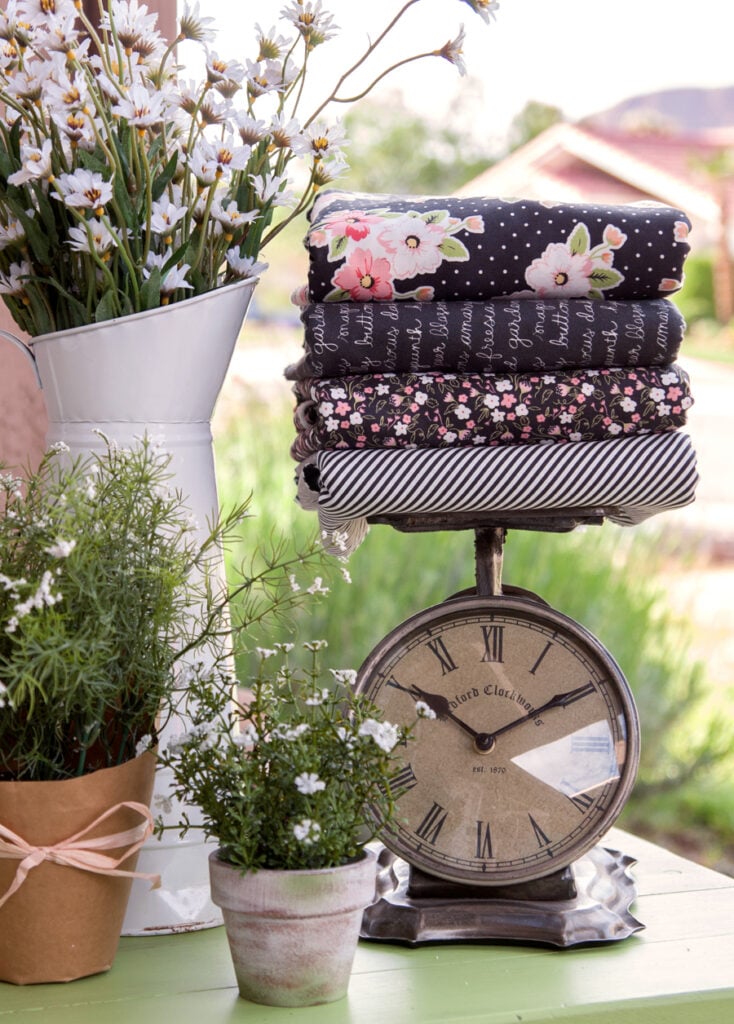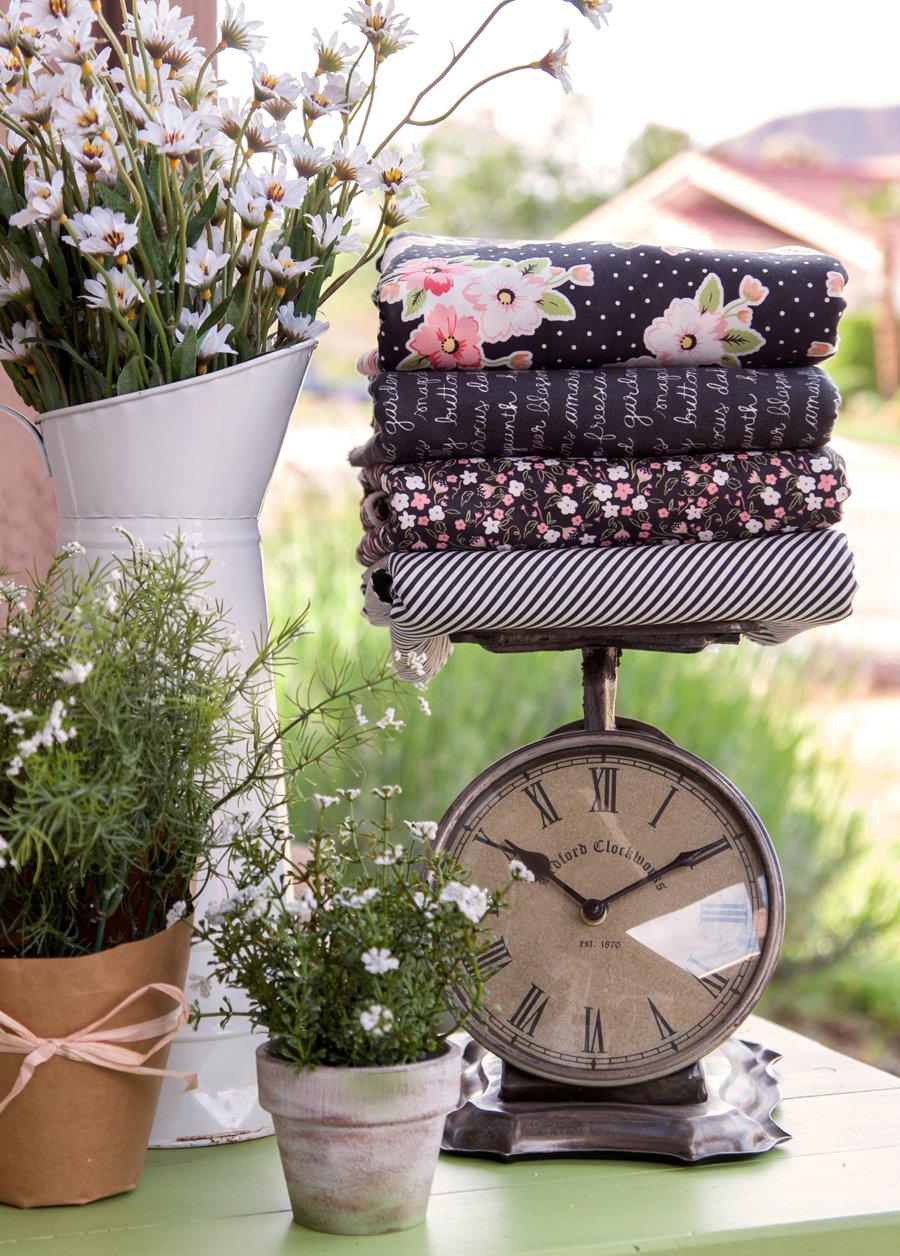 It's time to show you some exciting new stuff I've been working on! I've got 5 new quilt patterns using my newest fabric line, Olive's Flower Market which will ship to shops November 2016. Let's get right to it!
I once read that having an open heart means not leaving anyone out of it. I love this idea because it means giving others the benefit of the doubt and trying to see good in them. It just sort of stuck with me and that's where the Open Heart quilt idea was born.
Open Heart is made using either 30 fat eighths or 15 fat quarters. And can we talk about the pretty flowery quilting by Abby Latimer? Just lovely!
It was so much fun to piece and uses simple techniques perfect for beginner to intermediate level.
When I sat down to design this quilt, I started playing around with background color and could not decide on a white or black crossweave background so I made both.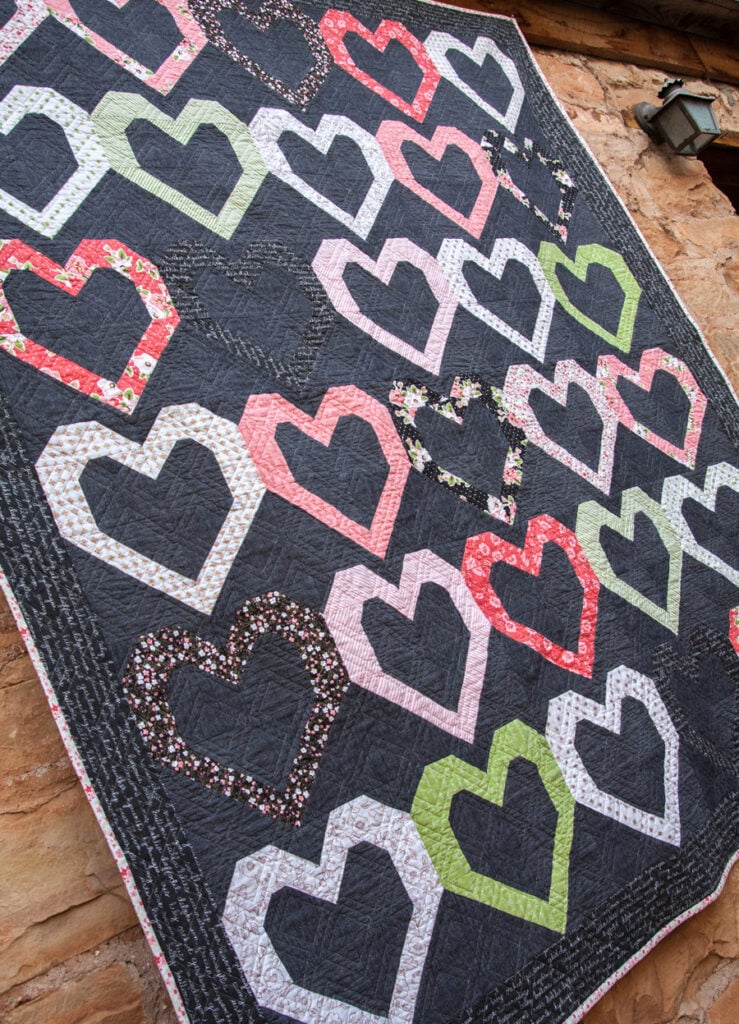 This was my first time using crossweave and I have a couple quick tips I'd like to share: 1) Pre-wash all materials! The crossweave shrinks more than the regular cotton prints which can noticeably alter that overall shape of your quilt after its first washing. 2) When piecing with crossweave, use starch. The crossweave is a little more stretchy than regular cotton prints, so using starch will help keep your blocks crisp and in their proper shape.
And that's it! I love love LOVE Moda crossweave and the texture it brings to a quilt, not to mention how great these sweet and soft colors pop against it. Abby Latimer quilted this one using a diagonal plaid pantograph.
Many of the prints of Olive's Flower Market remind me of an old cottage or bed & breakfast so I wanted at least one quilt with a traditional sort of feel to it. Homestead is a Layer Cake quilt and you will hardly believe how easily the blocks come together! A few of the blocks get a special pop by replacing the white background fabric with an accent print.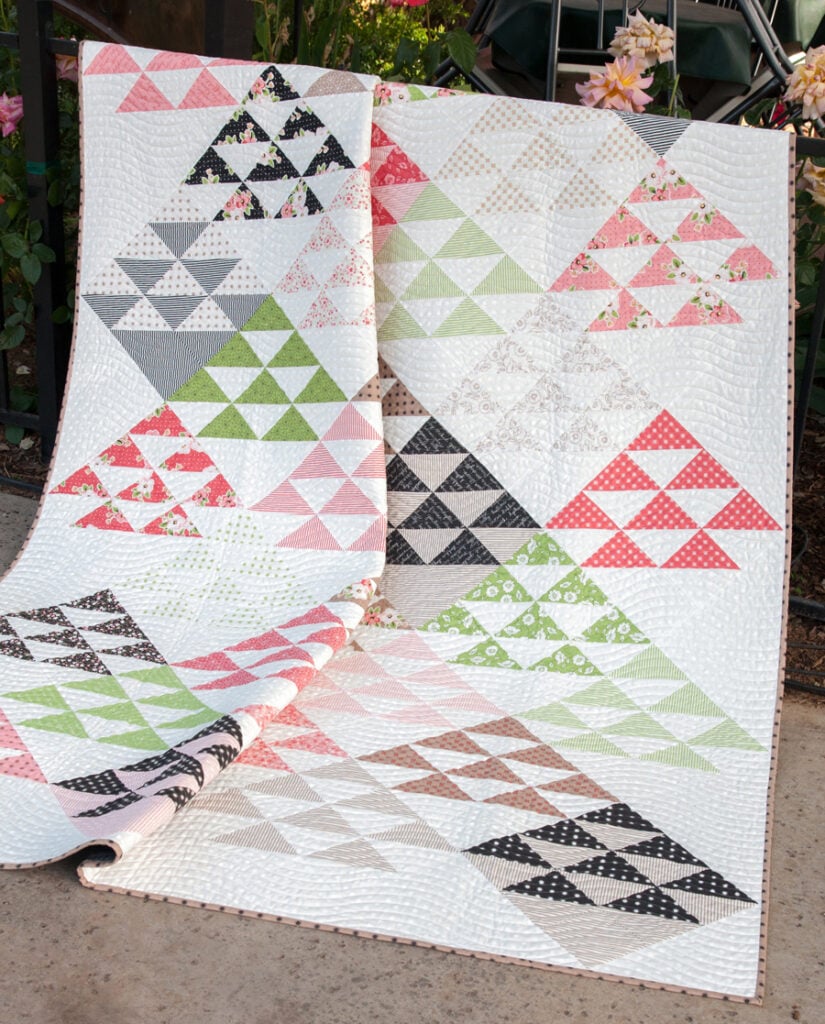 The Homestead quilt currently lives on my bed and I love it! I have been really excited to decorate my bedroom with Olive's Flower Market since its inception.
Here's a charm pack quilt that is good enough to eat! I have always liked the idea of displaying 5" x 5" squares like they were a delicious box of chocolates. The best part is Candy Box is made with only 1 charm pack (+ a little yardage of your favorite accent print).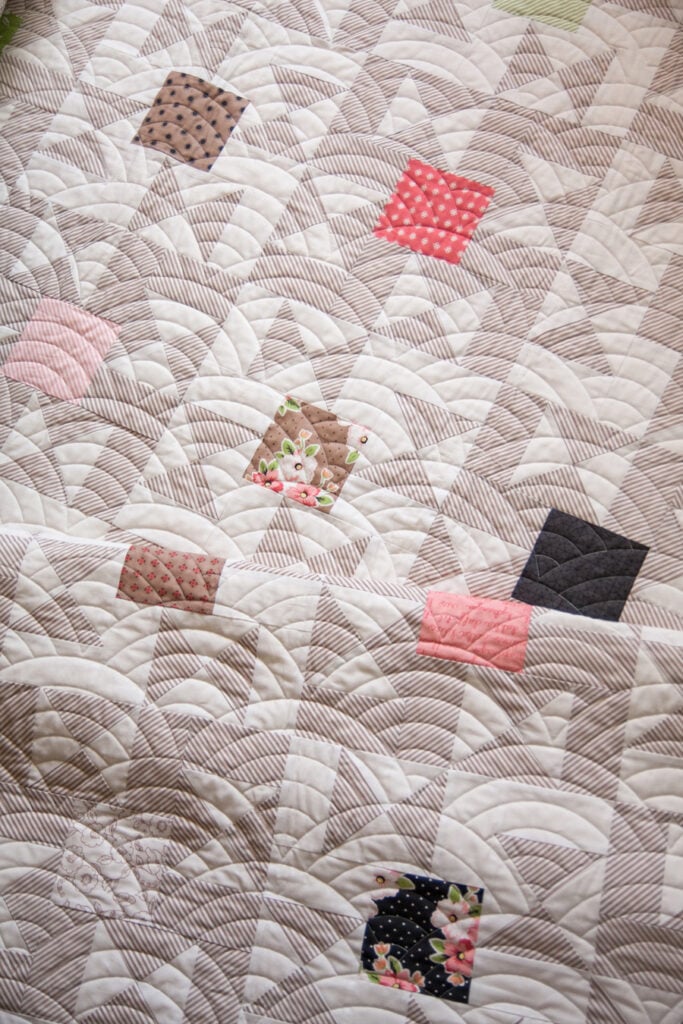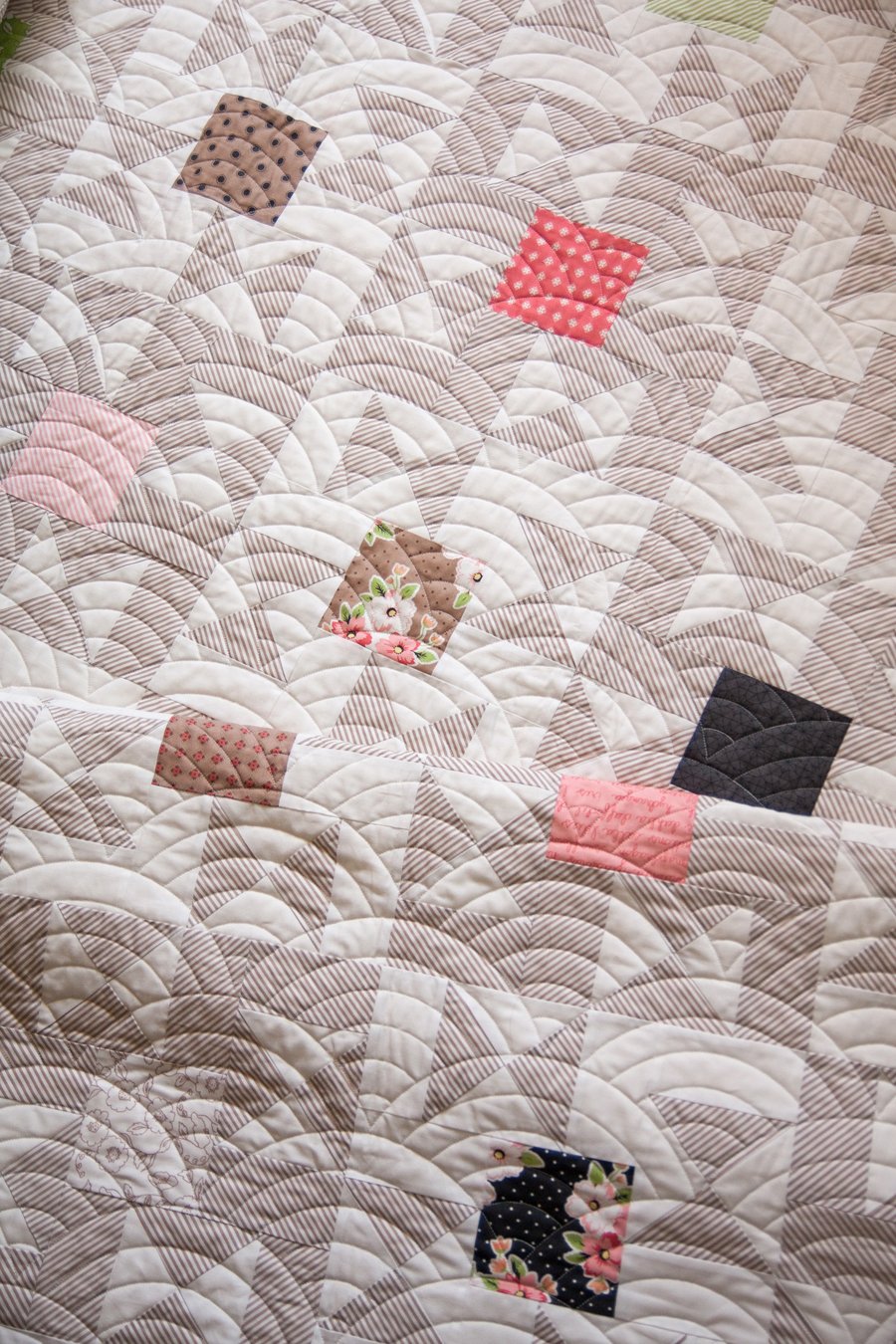 Speaking of eye candy, check out the beautiful quilting detail by Abby Latimer.
My little girl loves going out in the garden and picking flowers. I think all girls, young and old, must love for flowers–they are such happy things! The Bloomington quilt combines a flower shape with sweet little nine-patches and is made using just 30 Jelly Roll® strips!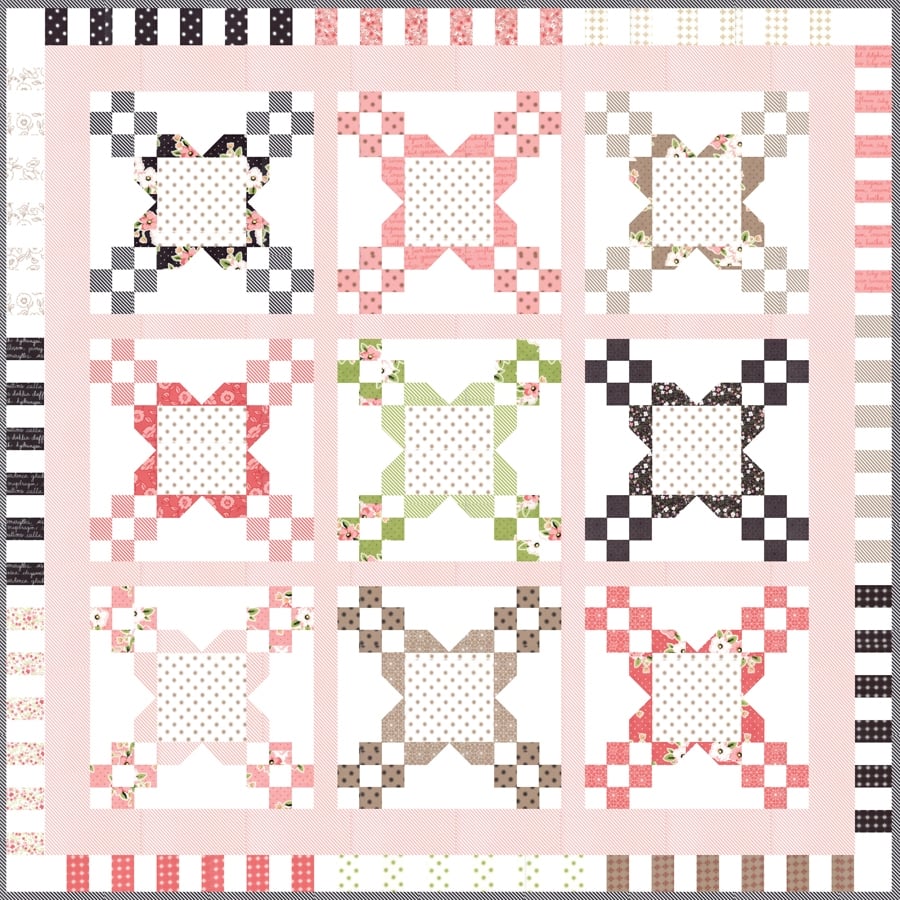 The "Clementine" pantograph Abby Latimer used for the quilting turned out perfect!
The quilt finishes at 80" x 80" and comes together pretty quickly thanks to strip-piecing.
Quick and easy to construct, just like it's mama quilt. This mini Homestead quilt is perfect as a table topper, wall hanging, or a quilt for your favorite 18" doll.
Time for me to pack this stack of quilts and get 'em up to Salt Lake for quilt market. If you'd like to check out the action going on there this week, find me on instagram @lellaboutique.
So what do you think? Do you have a favorite quilt in the stack?