Christmas Quilts
Back in December, I introduced you to a couple new quilt patterns in the shop featuring Basic Grey's new Christmas line, Juniper Berry (shipping to shops early summer).
Yesterday I finished binding both quilts and now get to show them to you! The first quilt is called By the Chimney. It is a fat eighth pattern and was pieced by my friend Chris from Stitching Revival. She did an amazing job, honestly it was pieced more perfectly than if I had done it myself 🙂 Abby Latimer quilted it and as you can see, she used a beautiful snowflake pattern.
The second quilt is called Checkmate and is a fat quarter quilt. I pieced this one–in fact, I was supposed to be working on other things and I just couldn't help myself.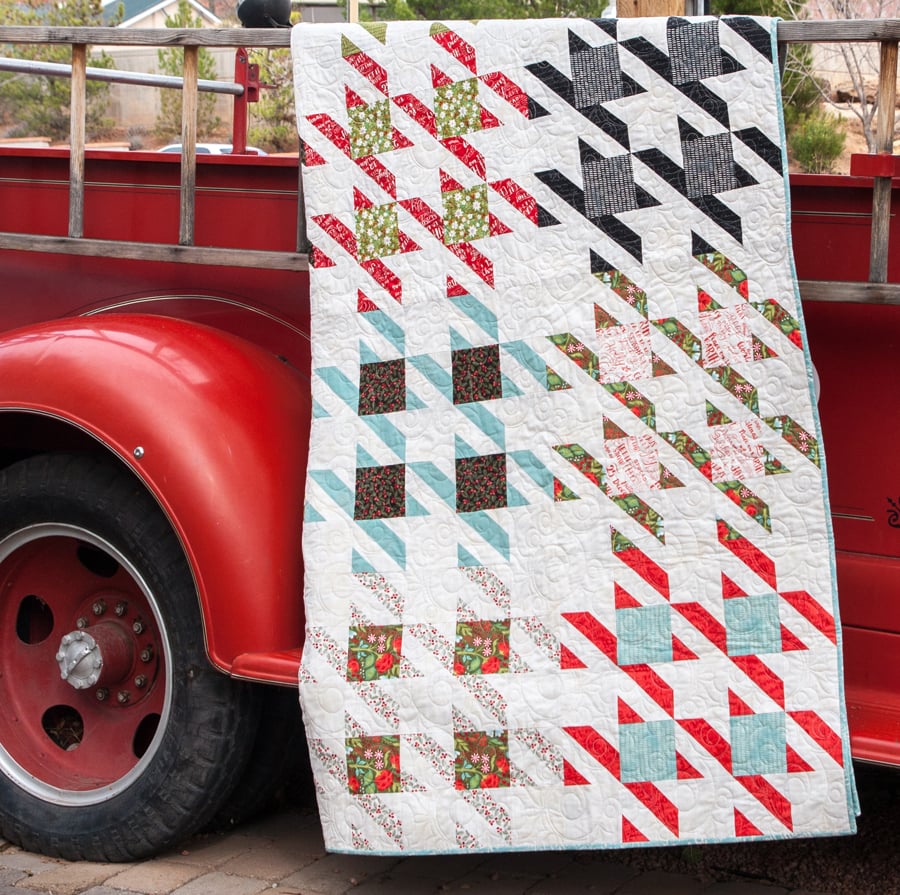 The inspiration for this one was a checkered gingham sort of print from my Little Miss Sunshine fabric collection–I thought it would be fun to see if I could convert the print it to a quilt block. It turned out even better than I imagined.
Abby Latimer quilted this one too with a beautiful holly berry pantograph. I'm happy these are ready far in advance for Christmas 2016. I think I mentioned in December that I want to decorate all the beds for Christmas and I am well on my way but would still like to make a couple more.
Stay tuned for new fabric and quilts in May! Thanks for stopping by.