Fat Quarter Shop's Moda Designer Mystery BOM 2016
Have you heard the news? Fat Quarter Shop has selected my Little Miss Sunshine fabric for their 2016 Mystery Block of the Month!
I'm truly honored to have been picked for such an amazing project! If you haven't ever participated in a block of the month program, you definitely need to sign up. Here's how it works: in June, you'll receive everything you need to make the first quilt block. Each month you'll get a new block designed by a different Moda designer.
After you've made all 12 blocks, sew it all together into the quilt-top. It's so much fun and is especially great if you want to make a quilt but don't have a lot of time. This breaks it all up into nice, manageable pieces that most people find doable.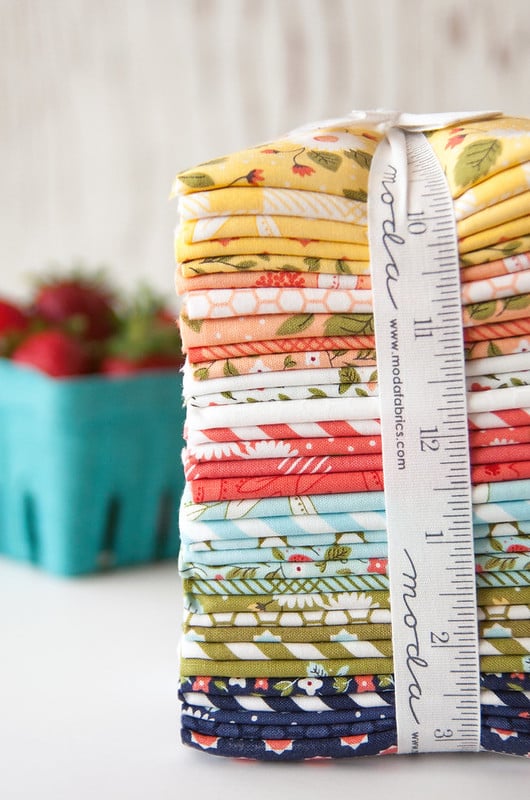 Here's a tiny sneak peek of the finished quilt courtesy of Fat Quarter Shop–the quilt-top design is another part of the mystery! You can sign up here to reserve your spot in the program and also make sure to reserve your finishing kit here and backing kit here.
Is it June yet?!