2012 Moda Designer Mystery Block of the Month: The Finished Quilt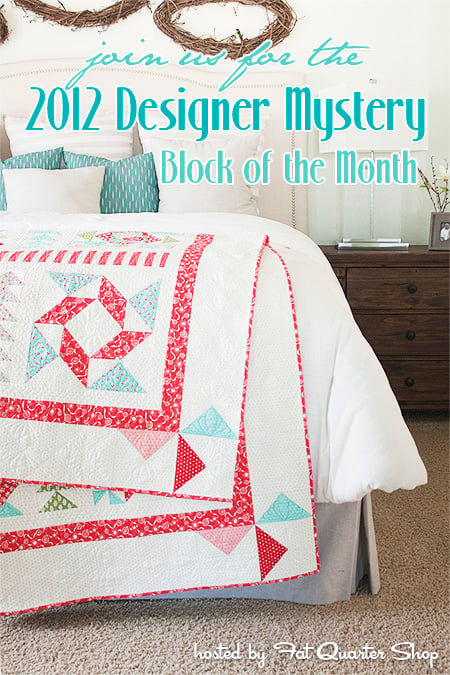 Nothing more satisfying than finishing a quilt. My latest finish is the Fat Quarter Shop 2012 Designer Mystery Block of the Month. Even though the quilt along is long over, you can still get the patterns for all 12 Designer Mystery blocks + finishing kit.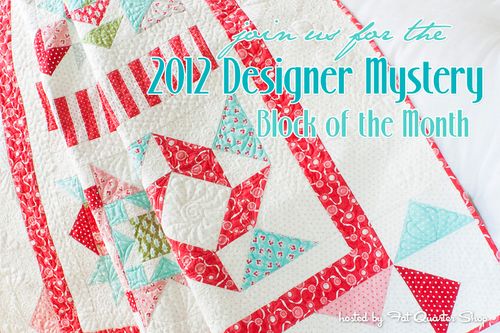 The fun thing about a Mystery Designer block of the month is you get a fun surprise every month. 12 Moda designers created blocks for you, then Fat Quarter Shop came up with the beautiful layout. It's always fun to see how it comes together. Here is a little snapshot I took of mine:
The beautiful fabric is from Vintage Modern by Bonnie & Camille for Moda. The fabric is now out of print, but you could always check out their other collections for something similar.
Back to work for me, way too many projects I've got to get done!