A Scrappy Cargo Duffle bag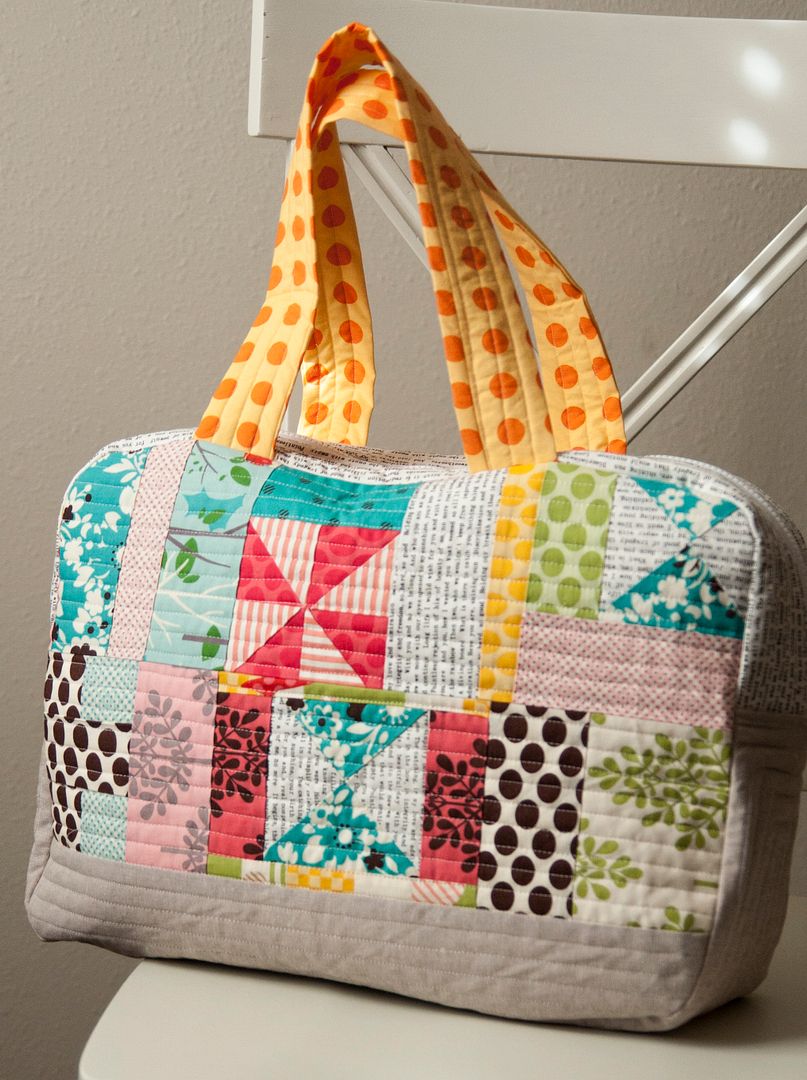 I don't make bags often, but when I do–I go all out.
I gathered my happiest scraps–I'm ready to make a Cargo Duffle bag. Pattern is Noodlehead's free Cargo Duffle pattern for Robert Kaufman's site.
I made pinwheels, quarter-square triangles, and basically just stitched all sorts of scraps together and quilted them onto batting scraps with straight lines before plugging them into the pattern. It was a fun improv quilting activity. I also omitted the exterior pockets.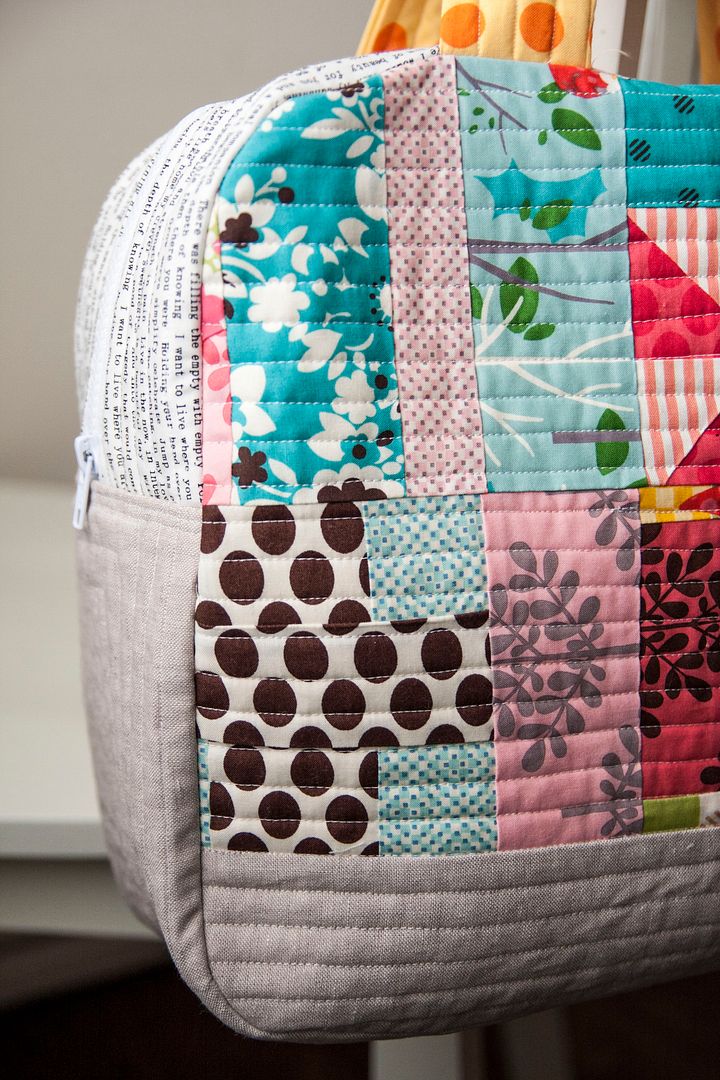 The fabric is [primarily] It's a Hoot by Momo for Moda + a cute text print called "Sun Print 2019″ by Allison Glass for Andover Fabrics + Essex Linen by Robert Kaufman.