Hibernate: A Man-Quilt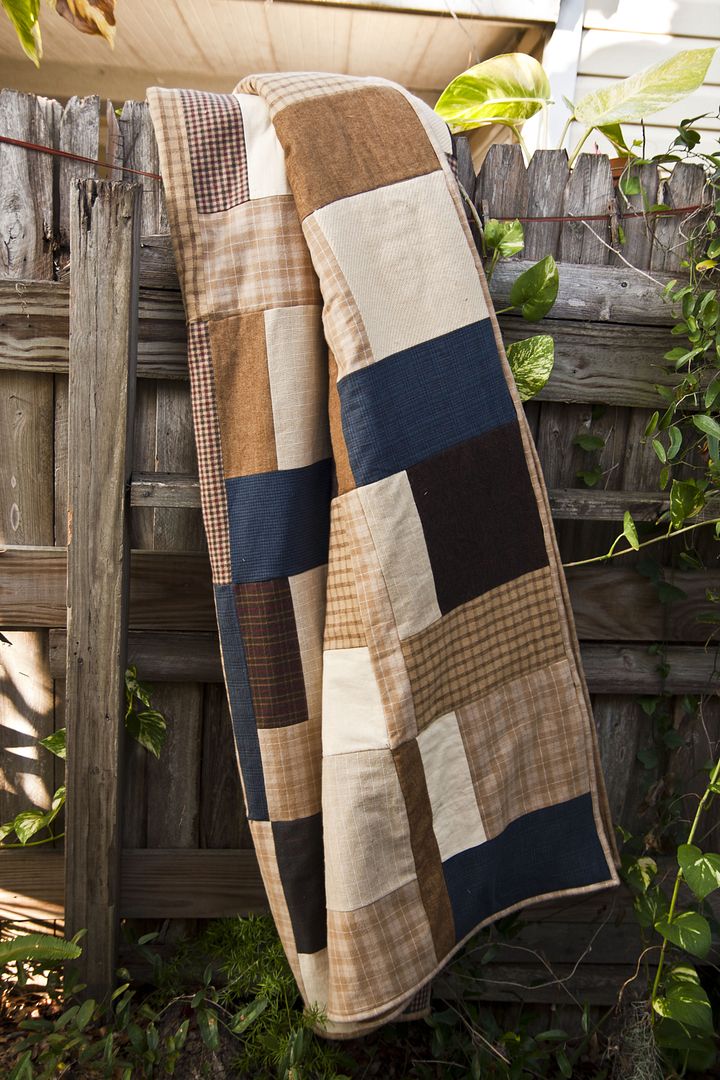 Every year, my brothers and I participate in a Christmas gift rotation. This year, I have my little brother, Mikey.
I really felt like I needed to do something extra special for him–poor guy lost everything in an apartment fire a couple years ago and is still replacing items. One of those items lost was a quilt my mom made for him. Even though I know there's no way I can replace the sentiment he felt about that quilt, I thought a new one might be good anyway.
Thankfully, I had all year to ponder over what the perfect man-quilt might look like. I was in a stupor most of the year, but finally found inspiration in these yummy yarn-dyed flannels (Primo Plaids for Marcus Fabrics). What is more manly than cozy flannel plaids?! I'm soooo glad my mom told me about them and agreed to send me some of her stash.
Last week, I started cutting it all up and piecing it all together.
It is the largest quilt I've ever made. Let's just say that I could have happily foregone the basting process.
I'm more than relieved it is finished and now a little sad I don't get to keep it. Do you think Mikey will grant visitation rights? The free pattern is super simple and up on Marcus Fabrics' website.