What is a Fat Quarter?
For those of you wondering what "fat quarters" are, this post is for you. Here is what they look like. You may have seen them at the quilt shop.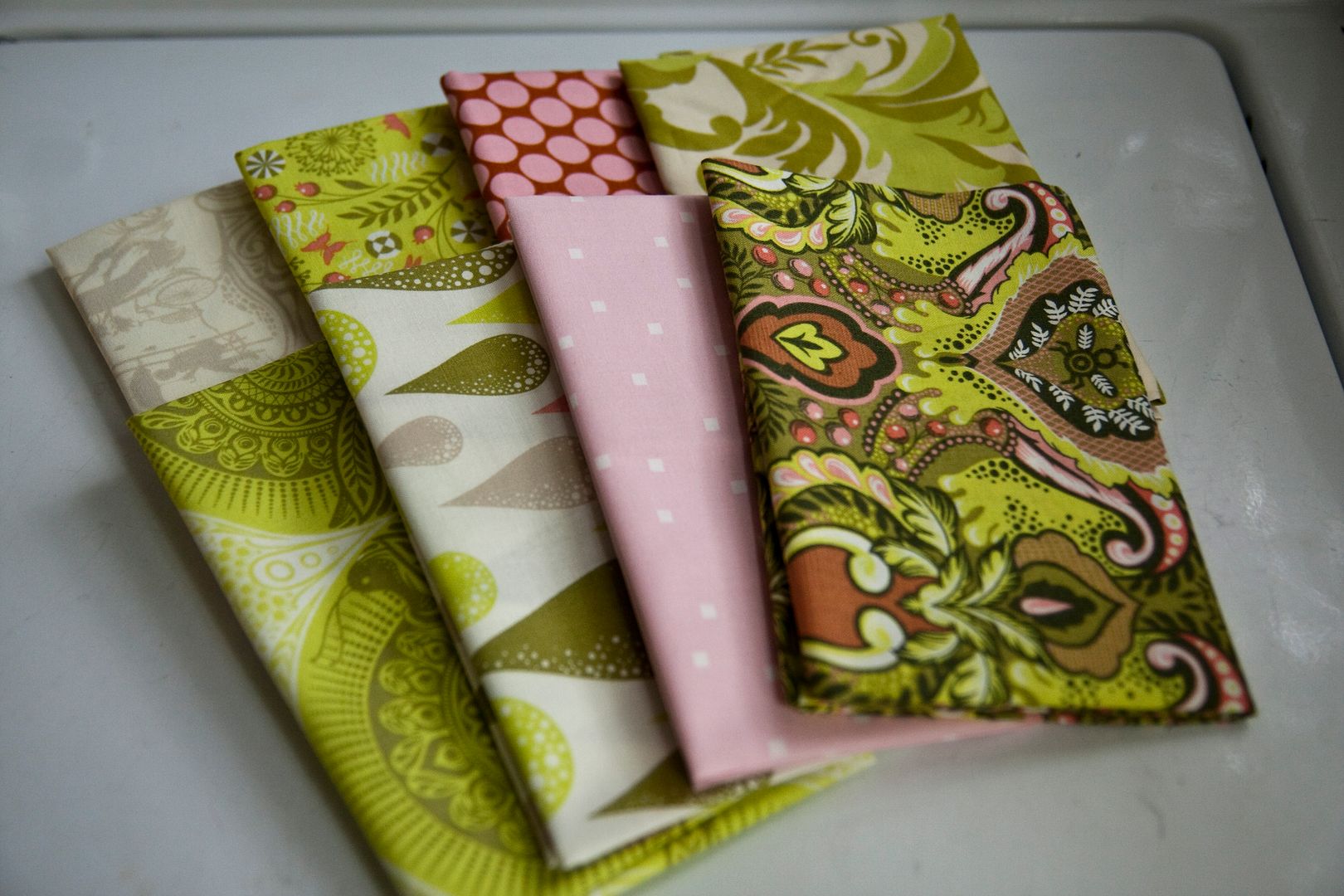 A fat quarter is a 1/4 yard of fabric. Its dimensions are 18 x 22″.
What makes this cut of fabric "fat," is how it is cut. Normally, if you ask for quarter-yard cut of fabric off the bolt, you will get a piece of fabric measuring 9 x 45″.
Instead, a fat quarter is made by taking 1/2 yard of fabric (18 x 45″) and cutting it in half width-wise. Both are technically 1/4 yard cuts of fabric, but fat quarters are generally preferred because you can get more out of it.
For example, let's say I am cutting 5″ blocks for a project. From a traditional 1/4 yard of fabric, I will only be able to get nine squares maximum from it. From a fat quarter, I will get twelve. That's more blocks for my money.
Oh how I love fat quarters. They are little bundles of happiness.