The Monster Mash Sampler Quilt Along
Time for a frightfully fun Halloween sampler quilt from Lella Boutique. Beginning May 2024, this 6-month block of the month quilt stars all of your favorite blocks from the Hey Boo collection by Lella Boutique.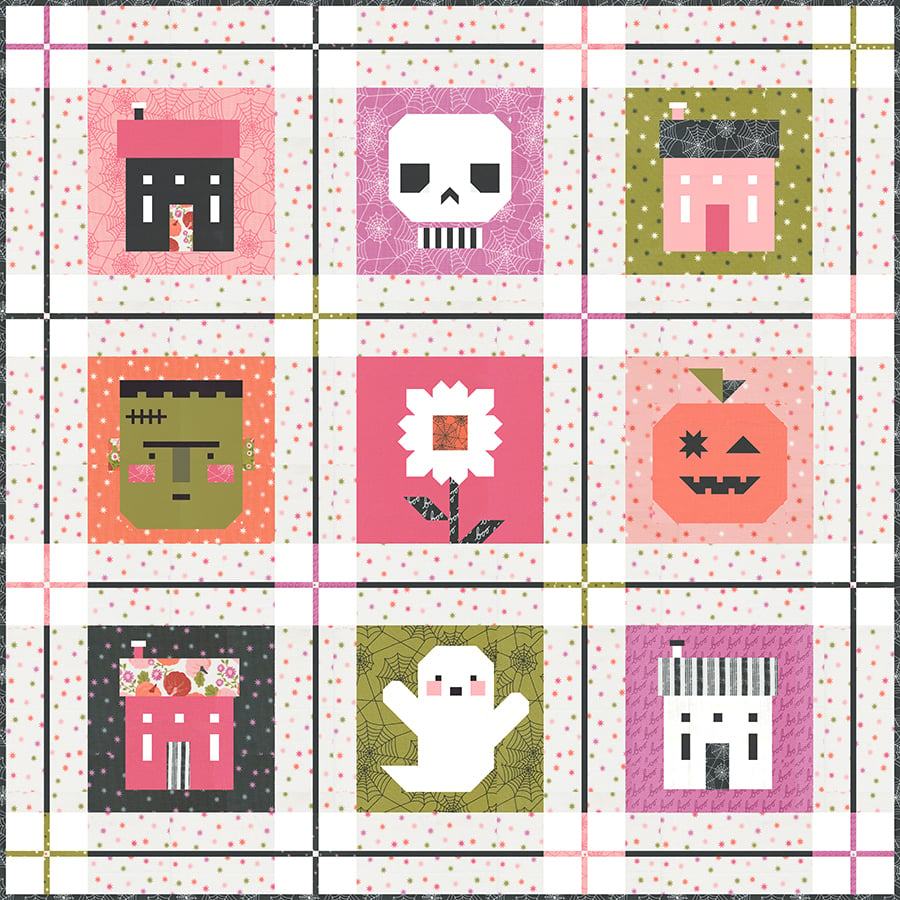 ---
About the Quilt
Finished Block: 16″ x 16″
Finished Quilt: 76-1/2″ x 76-1/2″
Fabric: Hey Boo by Lella Boutique for Moda Fabrics (expected to arrive to shops April 2024)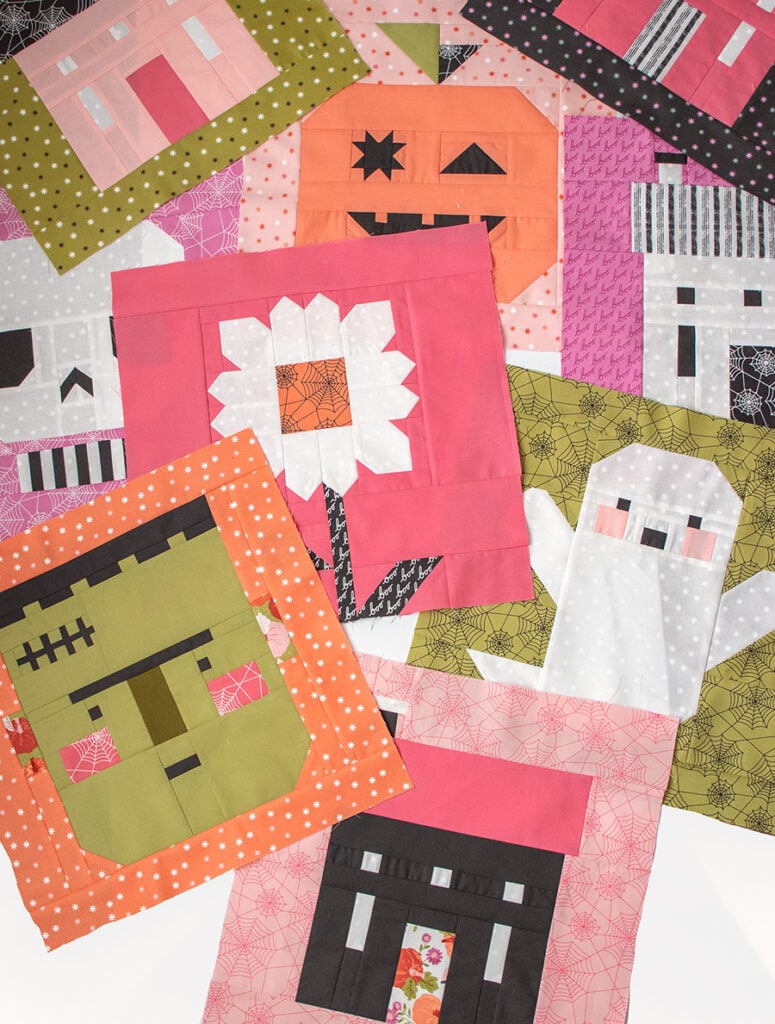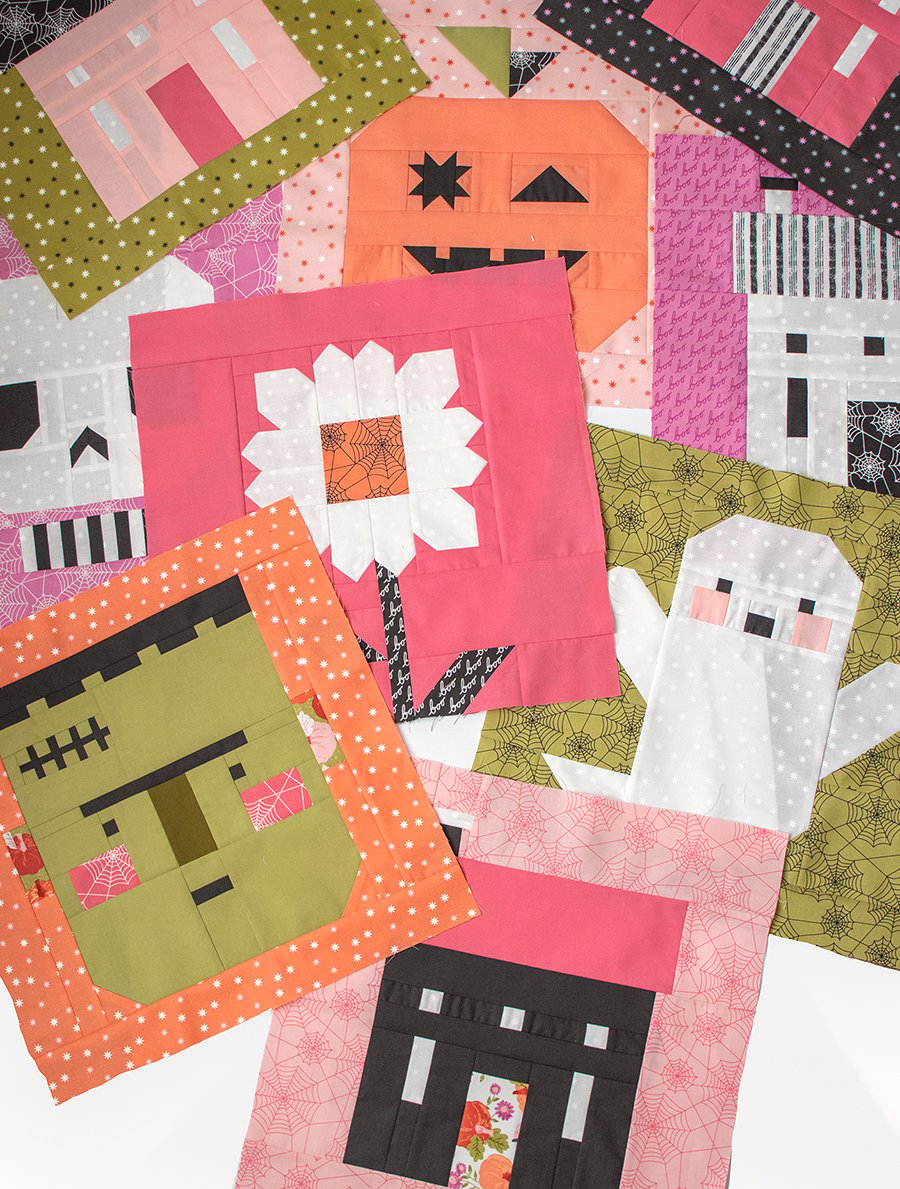 If you would like a Monster Mash kit in Hey Boo fabric, the best thing to do is reach out to your favorite local or online shop and request one. I will NOT be stocking kits as I would love for you to support these wonderful shops. The full materials list is found below:
---
The Patterns
The Monster Mash sampler contains 6 unique block designs originating from 4 of my Hey Boo quilt patterns. (The Haunted House block is represented in the sampler 4x.) There are two different ways to access the Monster Mash block patterns:
OPTION #1: Grab a Hey Boo quilt pattern bundle. Patterns used are LB230 "Ghost Town" + LB231 Pushing Up Daisies" + LB 232 "Frank" + LB233 "Tricks & Treats." If purchasing a Monster Mash quilt kit from a shop, check with them to see if the patterns are included or not. The bonus here is that you will have access to both the original project instructions PLUS the instructions needed for the sampler.
OPTION #2: Download the individual block instructions a la carte each month as a $5 download. Block 1 will be released May 2024 and the other 5 blocks will follow in order through October.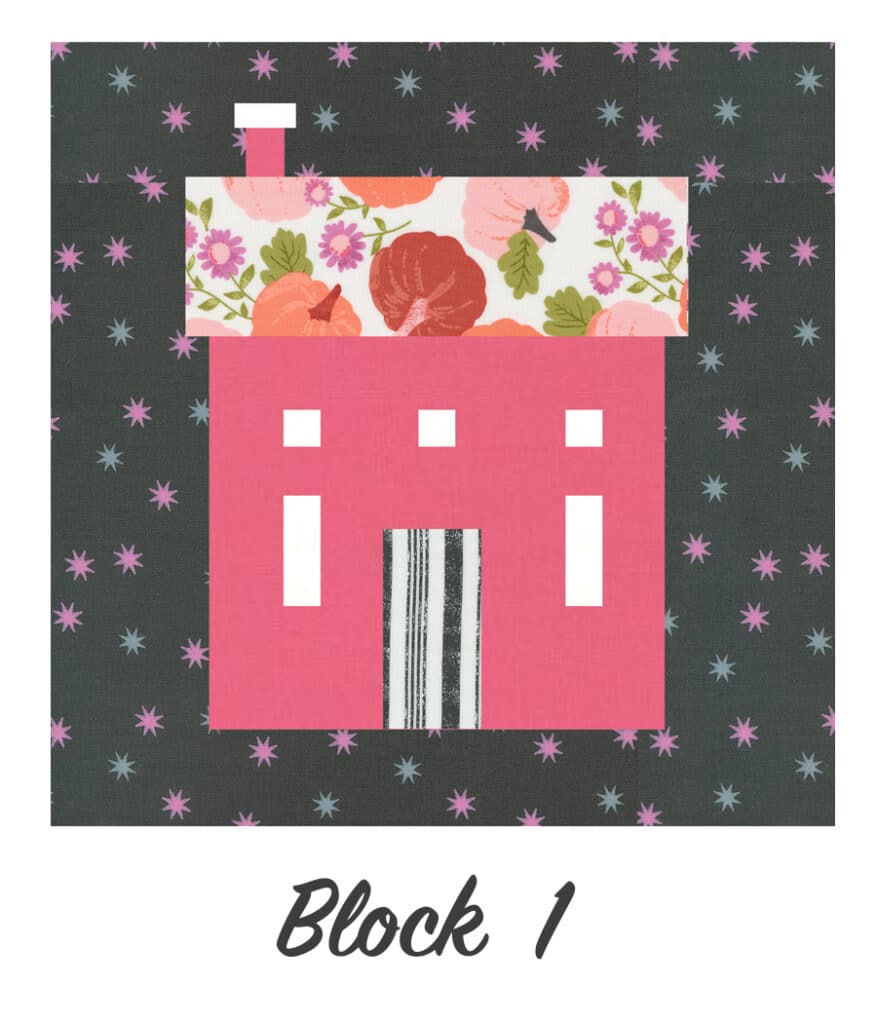 ---
The Layout
You may recognize that the layout is from the "Ghost Town" quilt pattern. Instead of dark and scrappy, I went light and sweet for my Monster Mash layout. I will be releasing the FREE finishing instruction as a download on 9/18/24.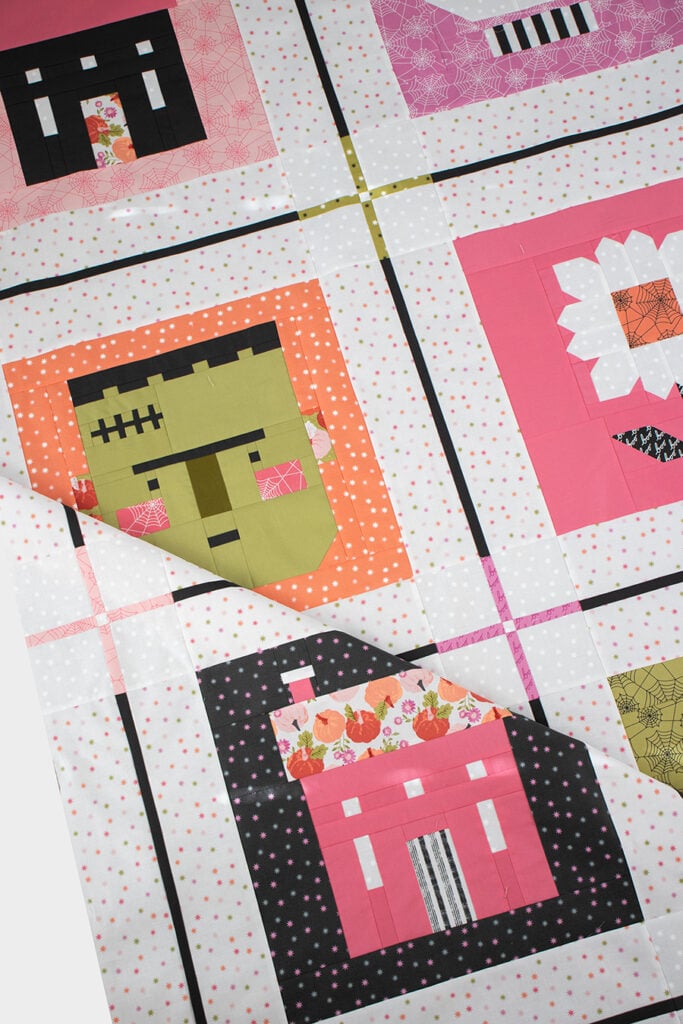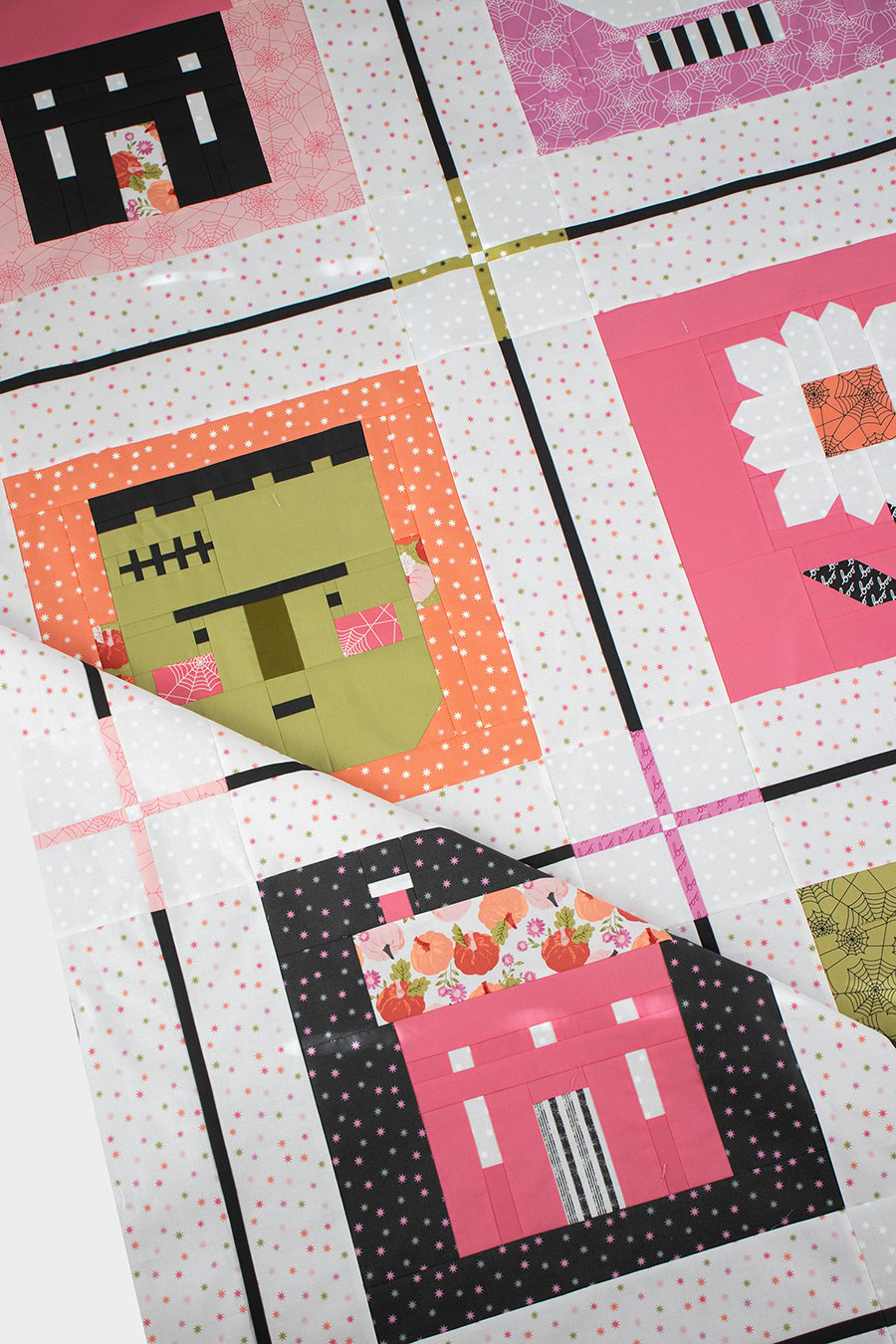 ---
The Schedule
Here is the full schedule of the Monster Mash Sampler quilt along:
5/8/24: Block 1 "Haunted House"
6/5/24: Block 2 "The Skull"
7/10/24: Block 3 "Frankenstein"
8/7/24: Block 4 "Jack O'Lantern"
9/4/24: Block 5 "Haunted Daisy"
9/18/24: Layout Finishing Instructions released
10/2/24: Block 6 "Friendly Ghost"
On each block release day, the single block download will be available in the shop. I'll also have a blog post outlining any tips to make the block, and any tidbits for those of you using the quilt patterns as the source of instruction. Of course, there will be prizes!