Sunflower Quilt Blocks for Ukraine
From the early morning hour / 'til the sun is at its close
/ the loyal steadfast flower seeks the light without repose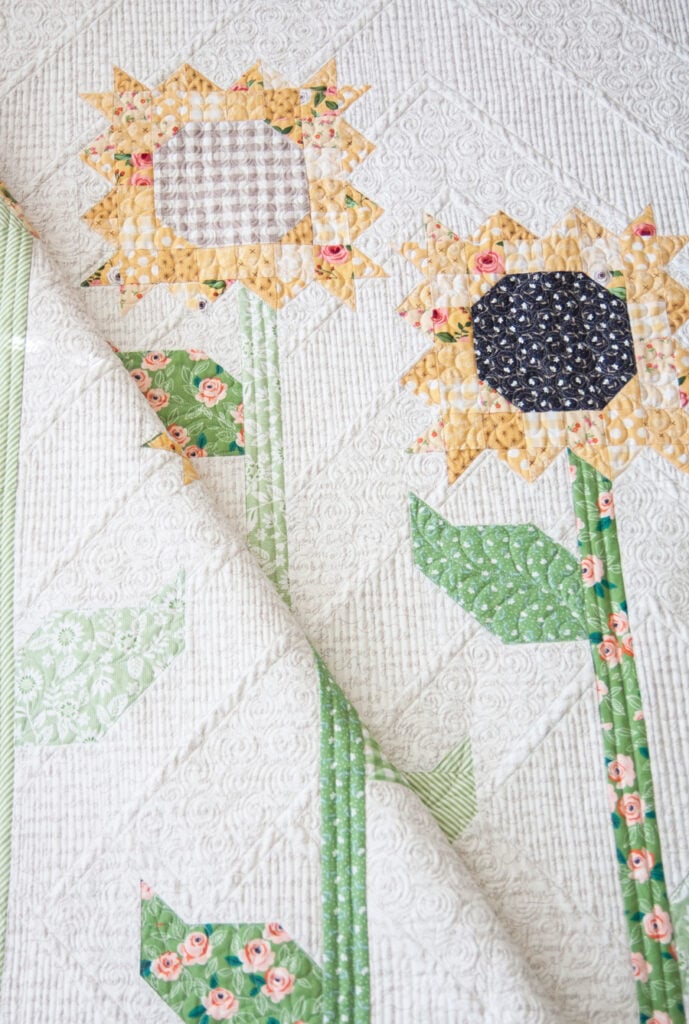 Sunflowers are powerful and relentless in their pursuit of light. I have always admired them. My first quilt was actually a mosaic sunflower.
It seems so fitting that Ukraine's national flower is a sunflower. Sunflowers have become a powerful symbol of the Ukrainian people; their heart, strength, and determination to fight for the good. It's impossible not to be inspired by their spirit. We pray for these heroic people to overcome the evil at their door. We pray for the leaders of our nation and the world to know the right way to help.
Several years back, I designed a free sunflower block for the Aurifil thread blog. One of my followers, Amanda (@graccieone on Instagram) reminded me about this freebie other day and reached out with the idea to stitch up a sunflower blocks in support of Ukraine and encourage donations that can help the people there. If you'd like to sew up a block in support of Ukraine, please enjoy the free pattern below and consider donating to the Red Cross or UNICEF. No amount is too small.
The block comes from my Scrappy Sunflowers quilt but I've removed the green part that connects the flower to the stem so it is a standalone flower. I think it would make a cute pillow or wall hanging on its own!