Spring Cleaning
Got a jump-start on my spring cleaning this year–I'm one of those weirdos who really loves cleaning haha! Anyway, I came upon a tester block from my Sugar Cookie quilt from a few years back. It's made with the pretty pinks and charcoals of Olive's Flower Market, BasicGrey's Vanilla Grunge, and Moda's Classic Chicken Wire prints. I've encountered the block a few times over the years, and I like it every time I see it. I figured it was high time to resurrect it from the forgotten pile and made into a full quilt. Here's the plan mocked up (chicken wire background missing):
Turns out it's a really quick quilt to put together–it took me a couple afternoons. Once it's quilted and bound, it's going to live in my daughter's room. (The one the fabric is named after.)
Sugar Cookie is made with 1 charm pack– perfect for those lone charm packs you have been holding onto. Of course, you can also cut your own 5" squares from your scrap pile or fat quarters. During March, the Sugar Cookie pattern is only $5 in PDF or paper formats. Here's the dreamy original pieced and quilted by April Rosenthal. I adore the sampler style quilting she came up with. (Thanks, April!)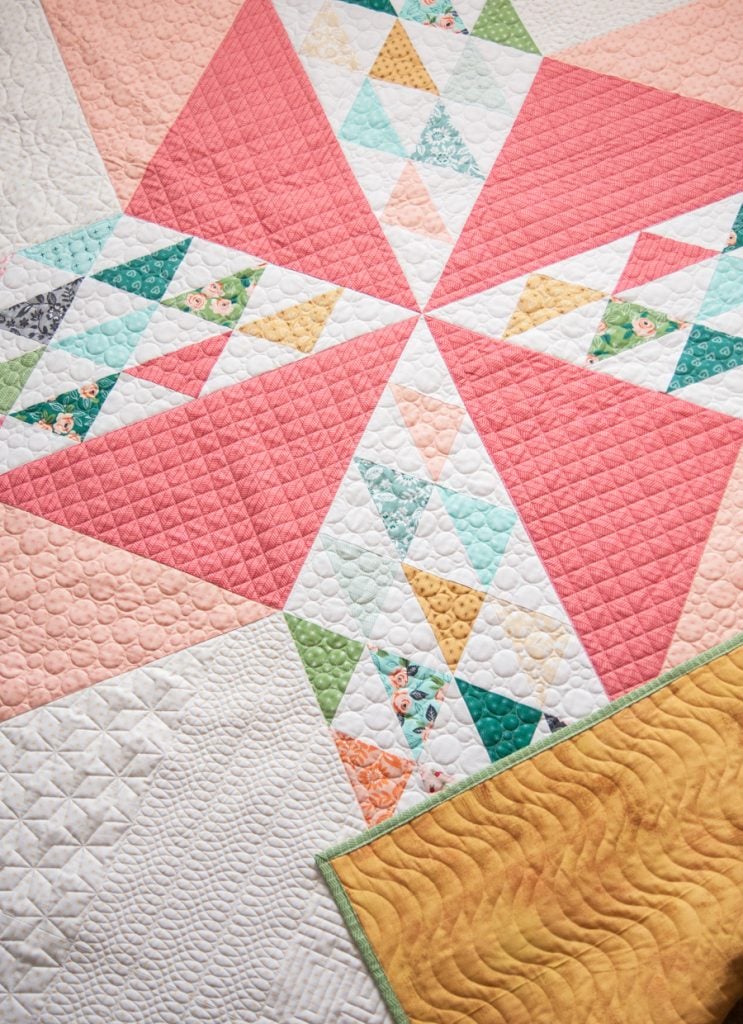 And who could forget this one, the one with custom quilting by Natalia Bonner?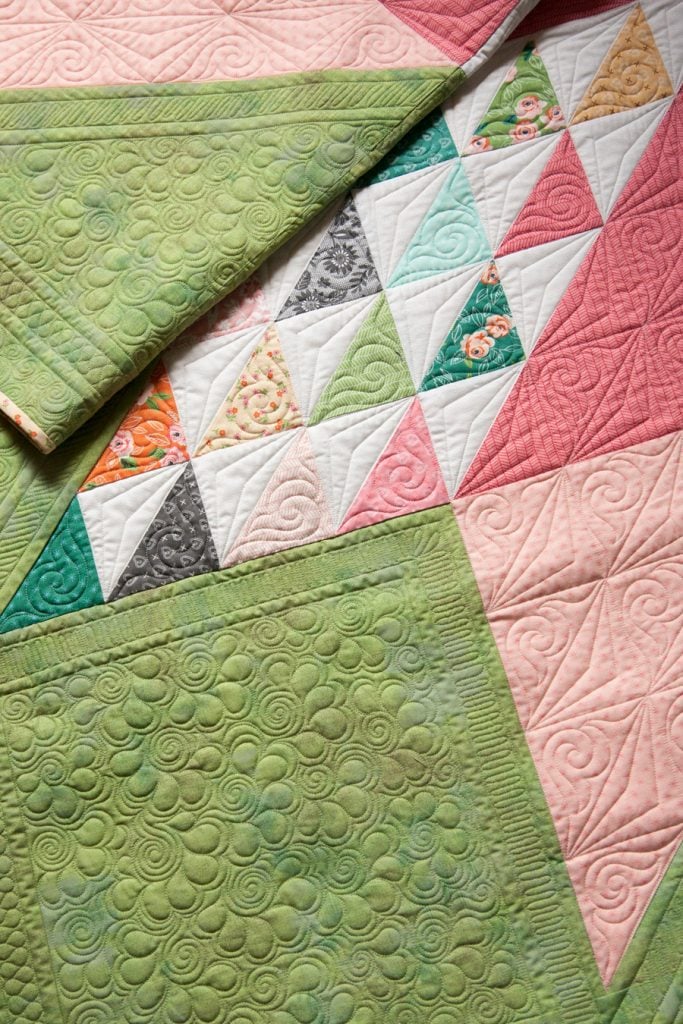 Spring break is next week (March 11-16) so the kids and I are heading out of town. Get 10% off in the shop through 3/17/19 using promo code SPRINGBREAK10 at checkout. Paper patterns will resume shipping Monday, March 18th.