Lorenzo's Corner
Can't wait for my sweet little guy to get here. Of course, I've got Olive and my neverending project list to keep me busy, so I'm sure he'll be here in no time.
For now, Lorenzo's crib is living in our room. Not ideal, but I just know he will NEVER sleep if he shares a room with his spirited sister. That won't stop me from decorating!
I've already whipped up a batch of my crib bumpers with piping. I love how they turned out! If you haven't seen my free tutorial, you can check it out here.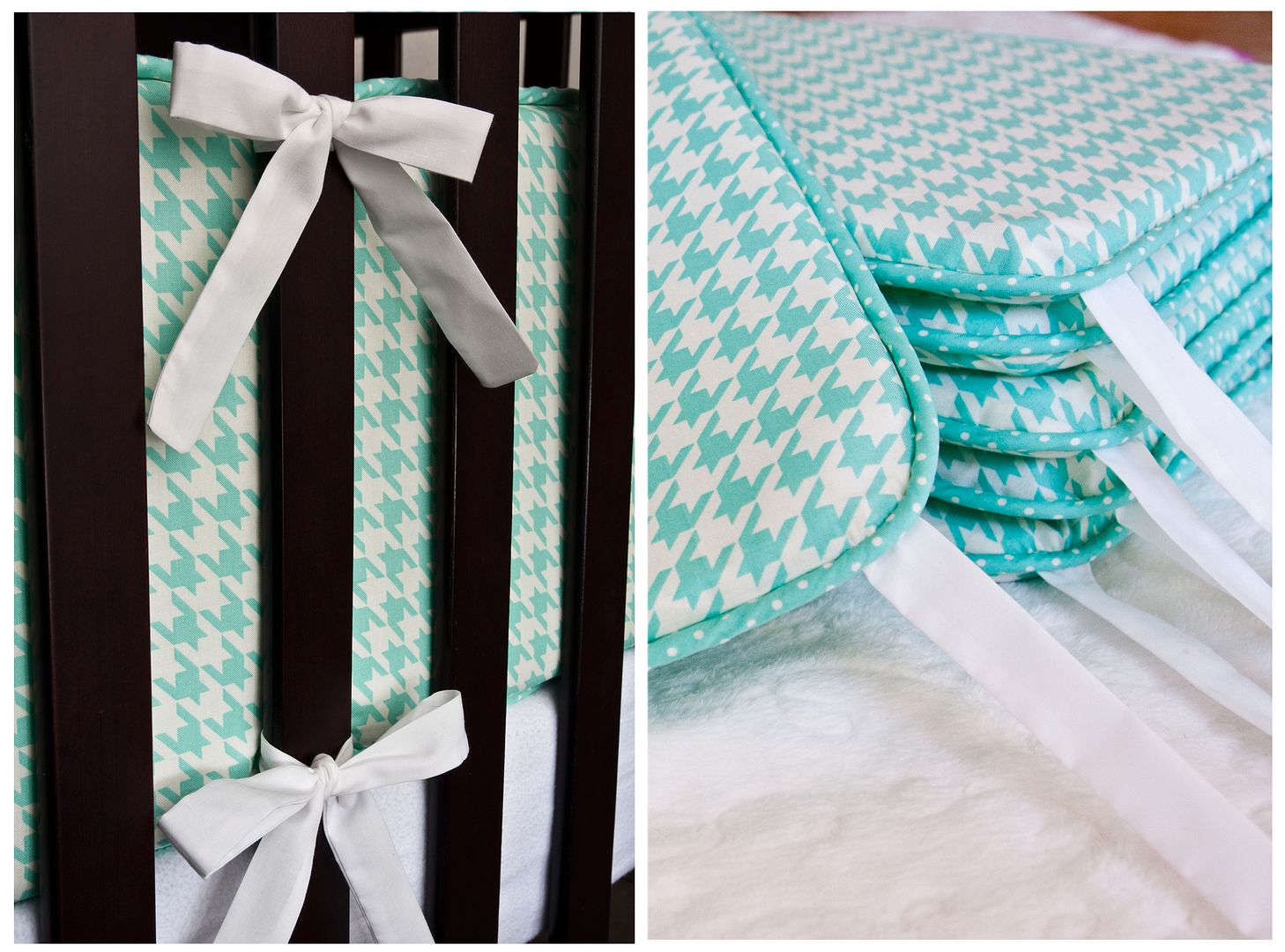 I used an aqua houndstooth print ("Vintage Modern" by Bonnie & Camille for Moda), the coordinating aqua polka dot for the piping, and simple white ties.
I love a good, crisp bow!
Now I just need a quilt to match. Oh wait! Remember when I made one of Camille's Hopscotch quilts? Well it matches. (And I was sooo hoping for a good excuse to hold onto it!) It even has fleece on the back. Perfect!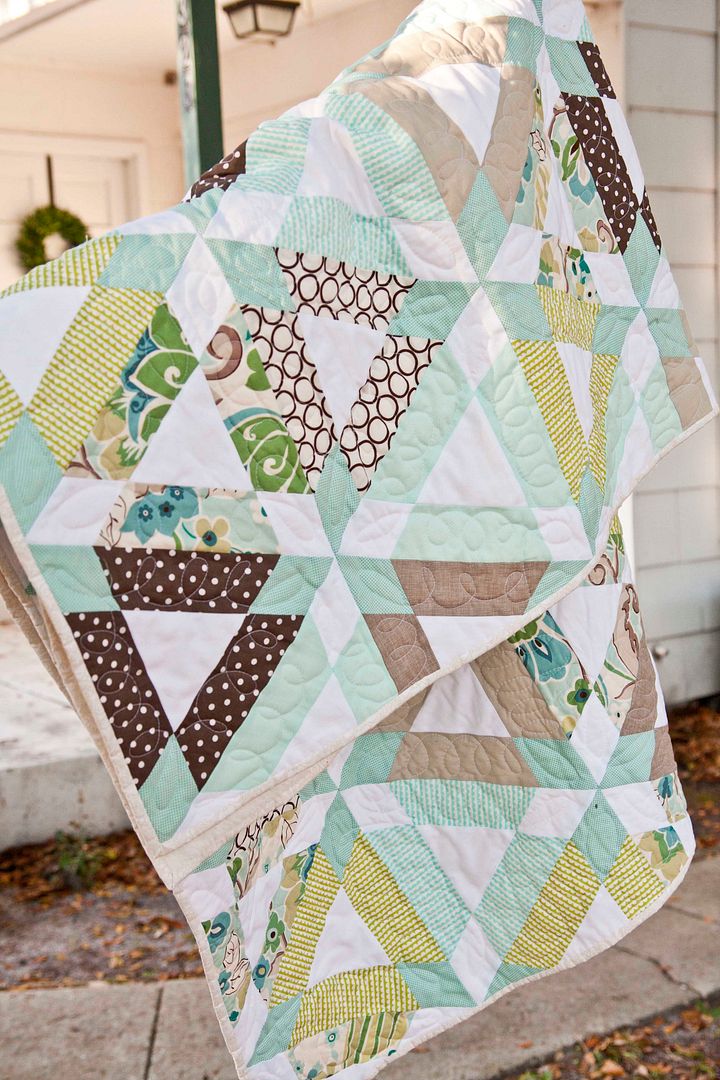 So there it lives. I even found a pillow in storage that goes with it.