Tutti Frutti Ice Cream
This particular Farmer's Wife block taunted me all summer long. Every time I looked at it, I thought of my favorite pink ice cream full of bananas, pineapple, and maraschino cherries. But alas, we had not brought the ice cream maker with us out west for the summer, so I was left with a craving instead.
Finally! We are home and unpacked, so I made a batch! Here's what you need to make Grandma's sacred recipe: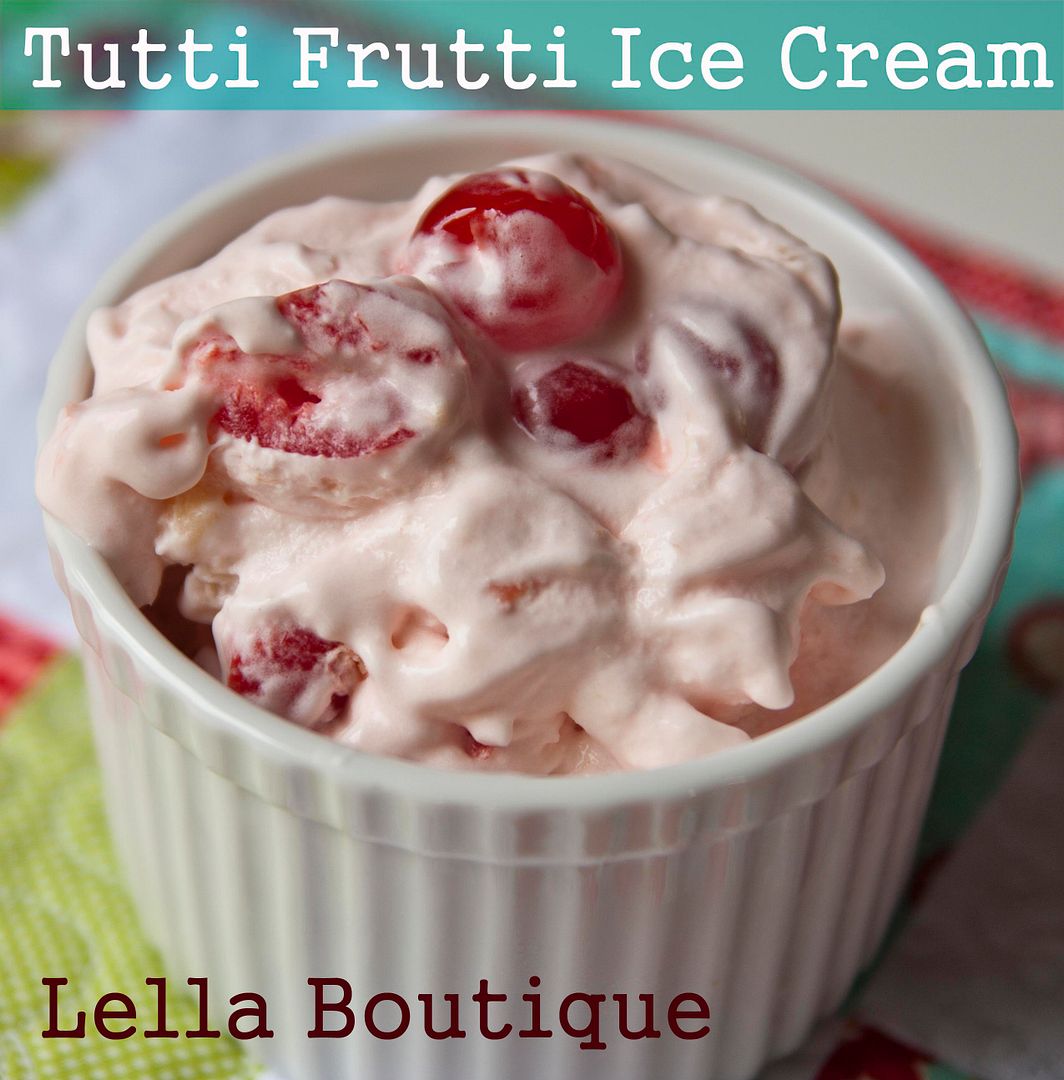 10 oz. jar maraschino cherries, roughly chopped
2 T. of the maraschino cherry juice
Yeah, I know. Three cups of sugar sounds like a lot but really it's probably why it is the best ice cream in the world.
I find it easiest to combine the ingredients in a pitcher–which makes it easier to pour into

my 2 qt ice cream machine

later. If you have a larger ice cream machine, you can probably just make it directly in there.
Basically, you're just going to combine all the ingredient together and stir well. Add the mixture to your ice cream maker until it's about 2/3 full (but no more than 3/4 full). Let the ice cream maker run according to manufacturer instructions–mine only takes about 20 min!

Yipee!