Peanut Butter Kiss Cookies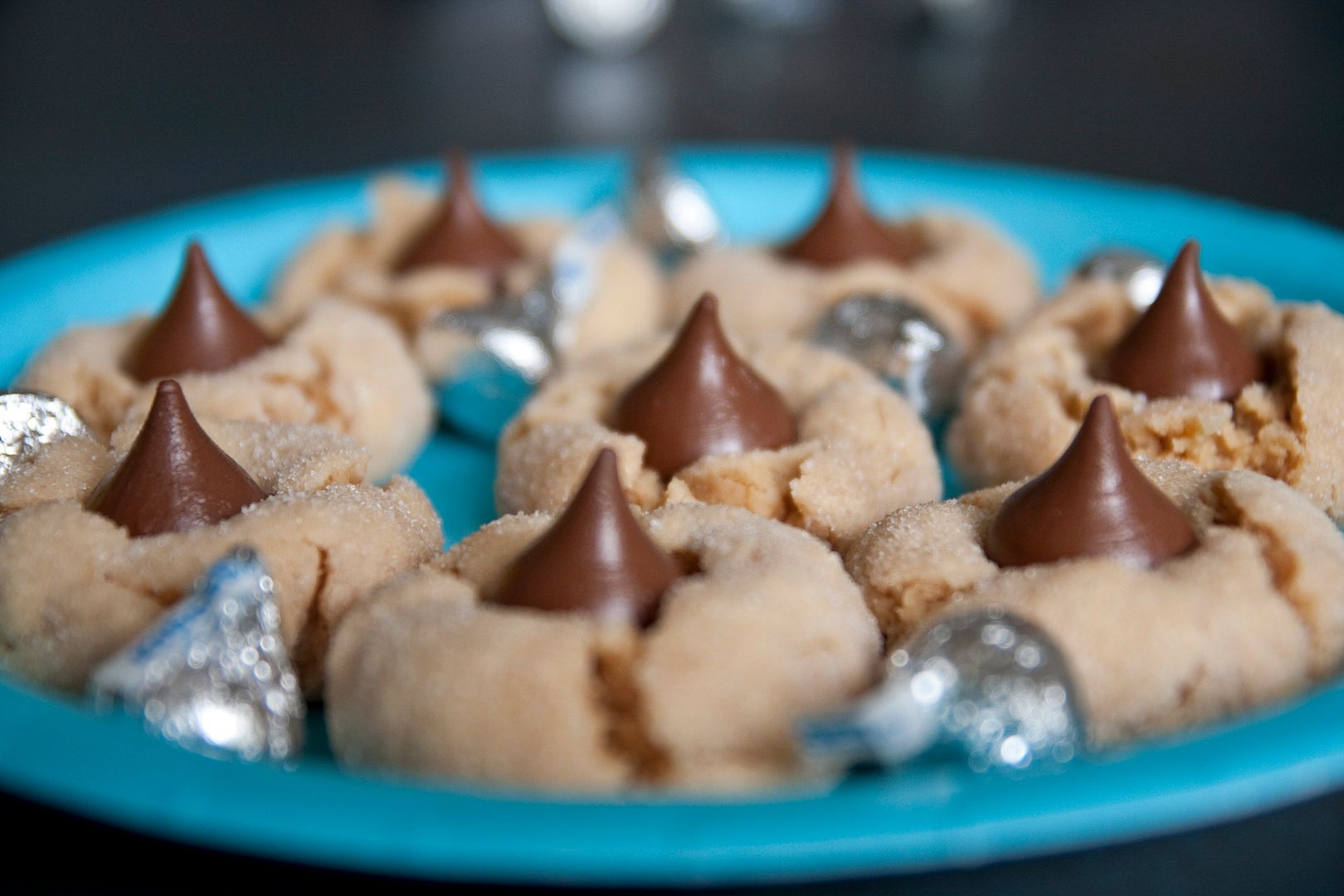 It's time to do some more holiday baking. These cookies are one of my favorites of all time. Believe it or not, the recipe is from a grocery store from many years ago when I was a kid. My mom and I were both flabbergasted when we saw how few ingredients were required to make them. See for yourself!
Ingredients:
One 14 oz. can sweetened condensed milk

2 C. Bisquick original baking mix
Heat the oven to 375ºF. Combine the sweetened condensed milk, peanut butter, Bisquick, and vanilla extract. Stir together well with a wooden spoon.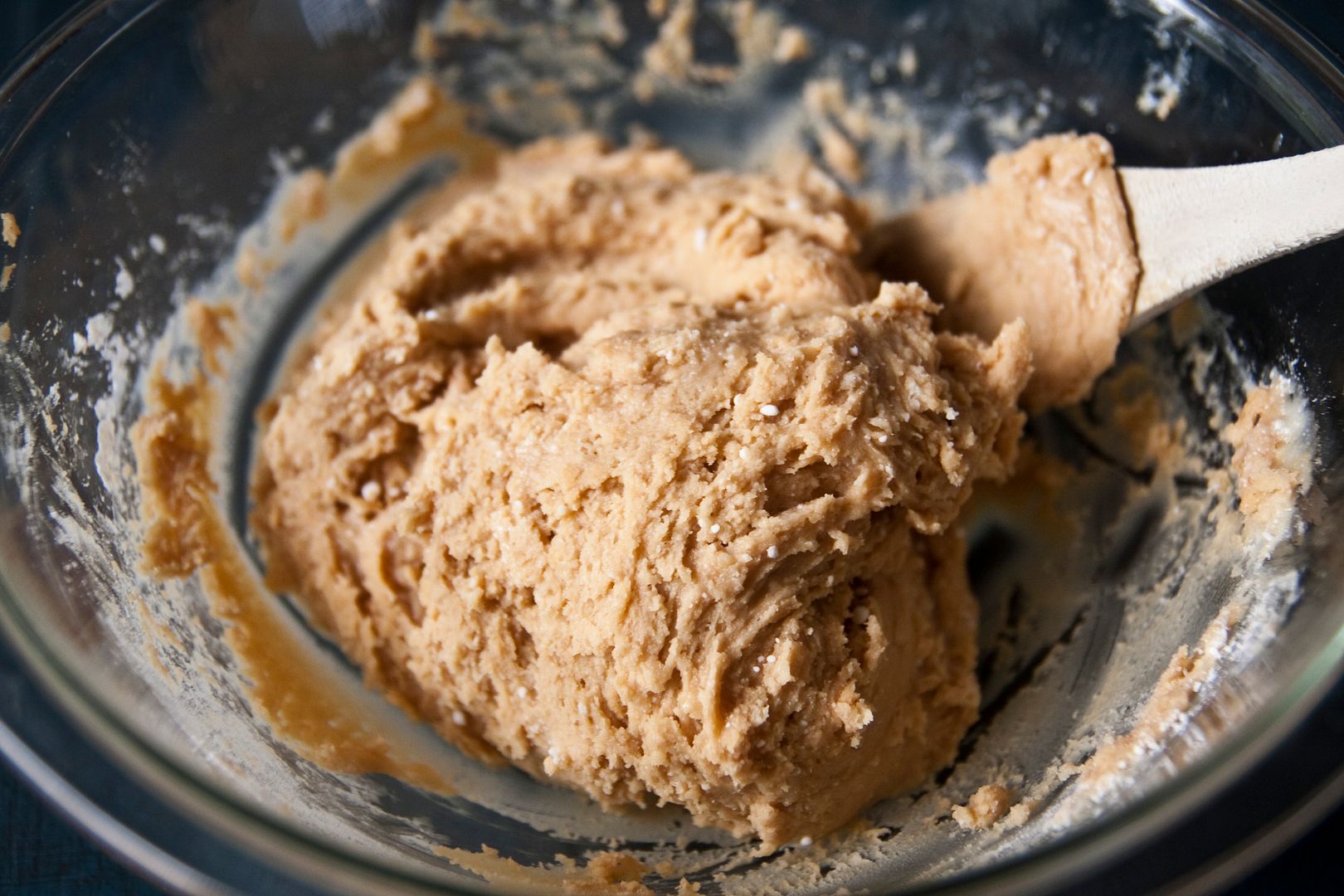 Shape dough into 1 1/4″ balls and roll in sugar until coated evenly.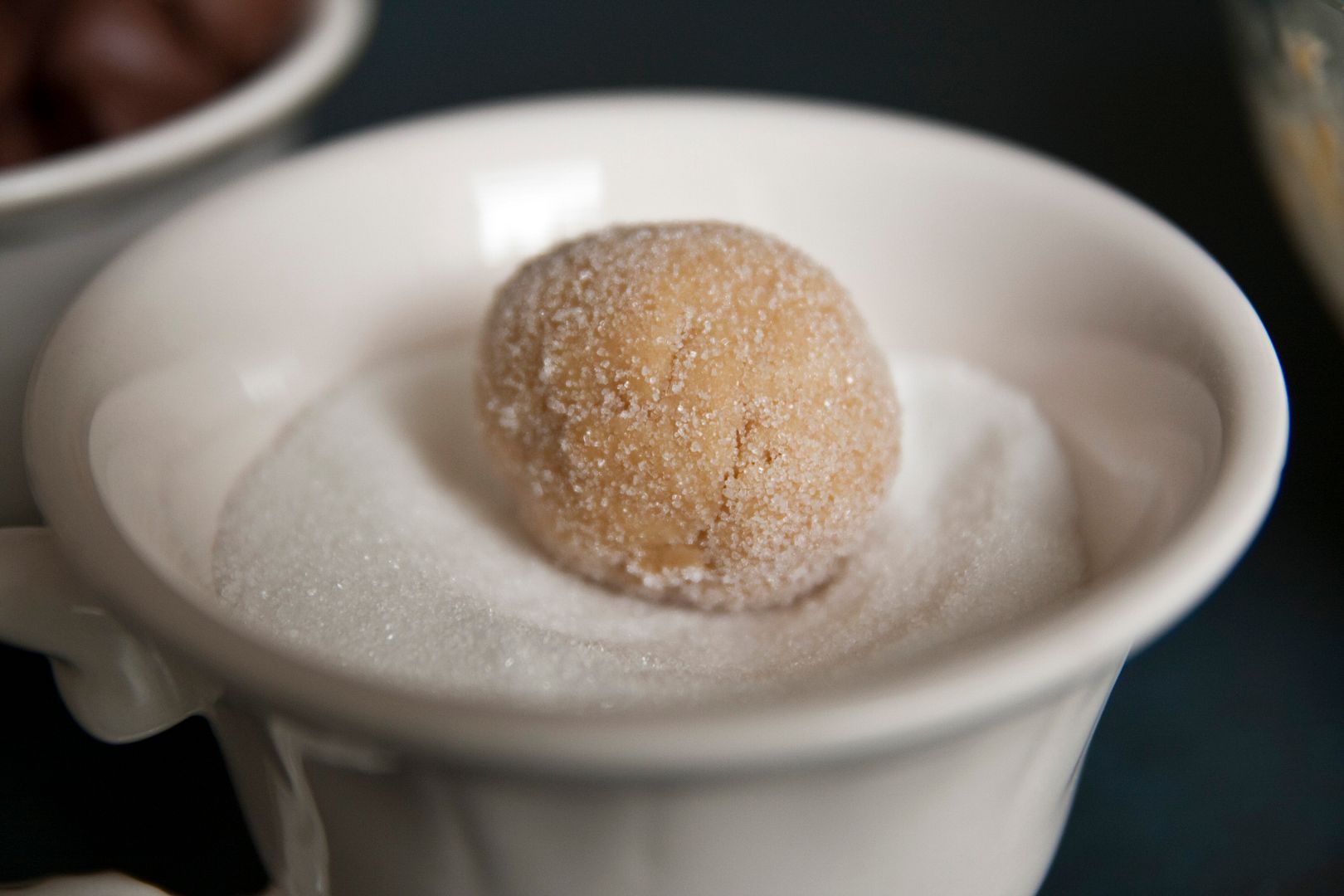 Place 2 inches apart on an ungreased cookie sheet.
Bake for 8 minutes. They will look more noticeably "crinkled."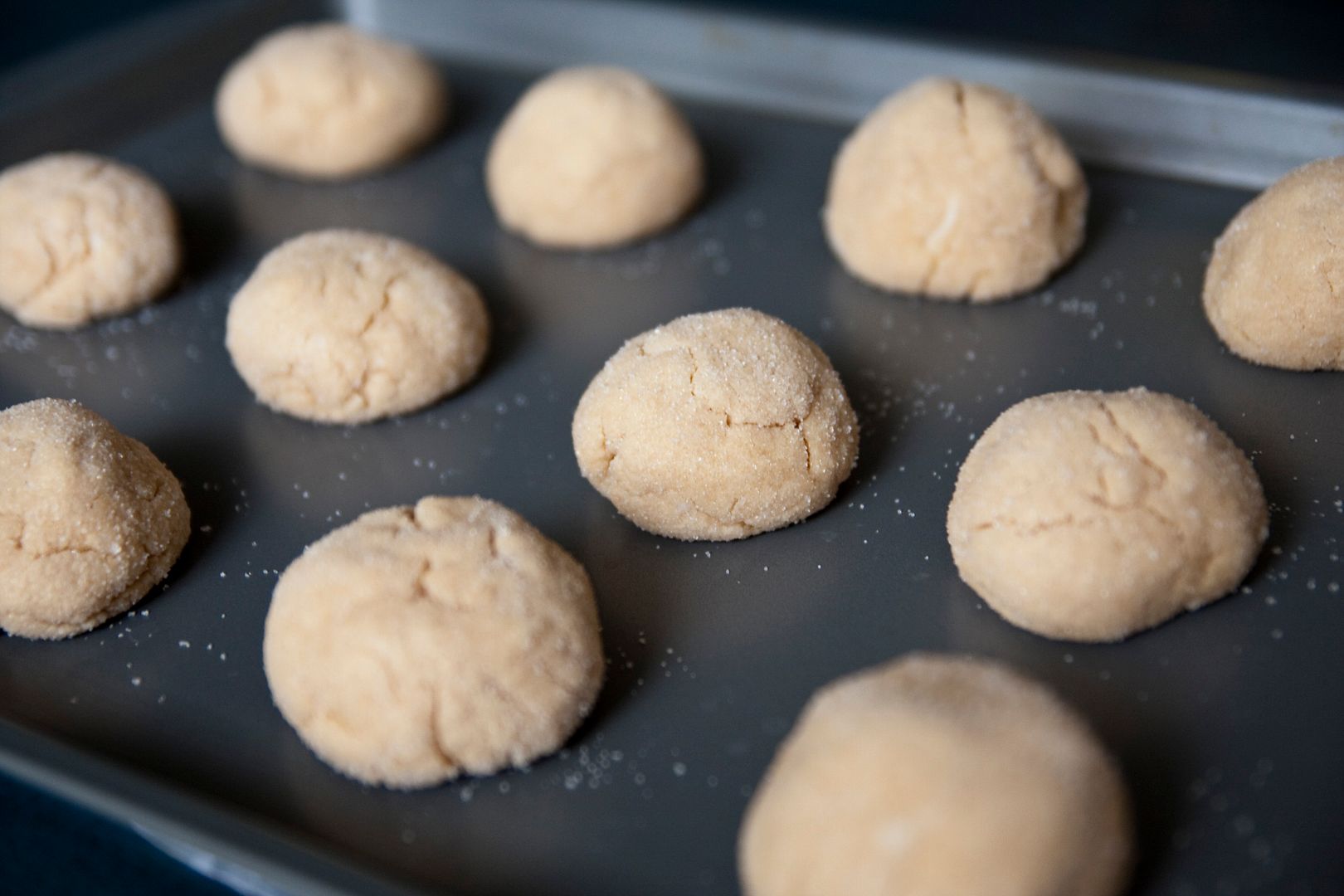 Press an unwrapped chocolate kiss into the center of the cookie.
Let them cool for 8 to 10 minutes.
This is my go-to recipe for any occasion requiring mass cookie baking. They always end up looking flawless, and I love how they stay soft for several days. It's quite simple really.
peanut butter + chocolate = mmmmmmmm