Delicious Holiday Wassail
I love fall weather. I love the crispy leaves, caramel apples, and fall fashion. This morning, I was ecstatic to find the temperature in the 60's as I escorted the Netflix DVD to the mailbox. I decided to celebrate by making some of my favorite homemade wassail.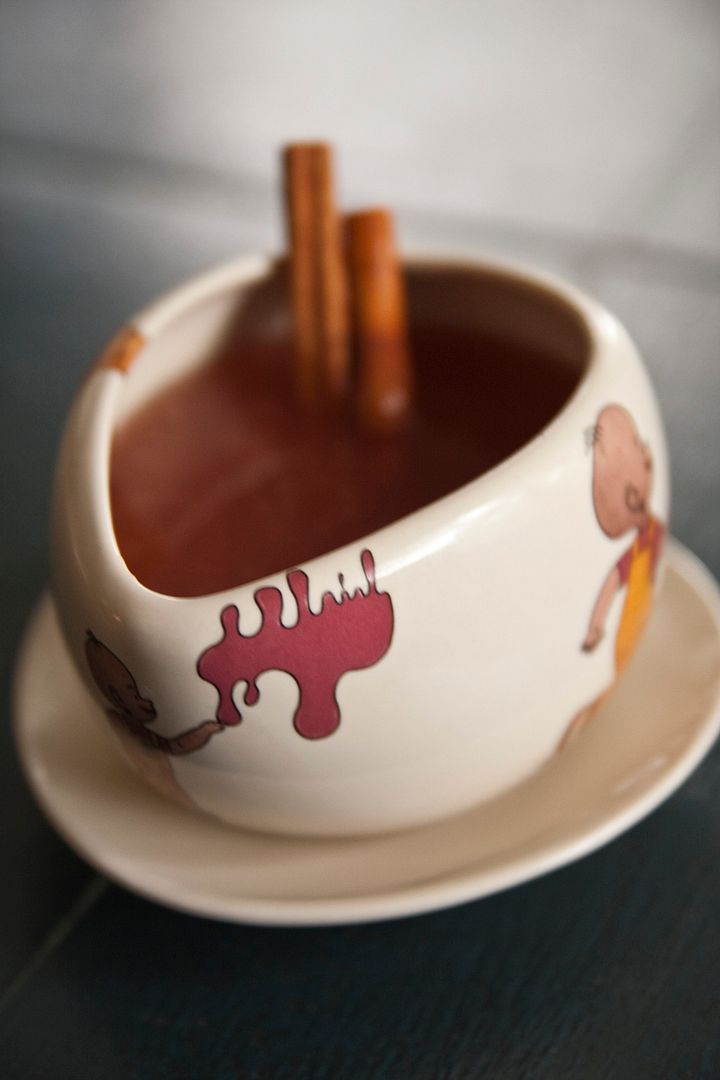 I admit that I used to hate wassail.
That all changed a few years ago when a bank co-worker brought some for his assigned "treat day" during the holidays. Initially, I poured a cup (just to be polite) but soon found myself pouring another cup, and another, and another. Thankfully, he was willing to share his absolutely delicious recipe and I am going to share it with you. (If you are wondering what wassail is, I think its closest relative is hot cider.)
Ingredients:
One 12 oz. can frozen lemonade
One 12 oz. can frozen orange juice
64 oz. cran-raspberry juice
In a large soup terrine, combine the water, sugar, and spices. Bring to a boil.
Remove the spices. Add juices to the pot and stir together. Reheat and serve.
Now if you'll excuse me, I need to pour myself another cup.